Building Your Digital Strategy: 3 Questions to Ask
Written by Muriel Santoni on
More and more companies are beginning to implement digital strategies in order to organize their online presence. Today, all companies (even the small ones), can benefit from this type of strategy, but for those who have limited expertise and resources for carrying this out, here are 3 questions necessary to reflect upon in order to create the most pertinent and useful digital strategy for your business.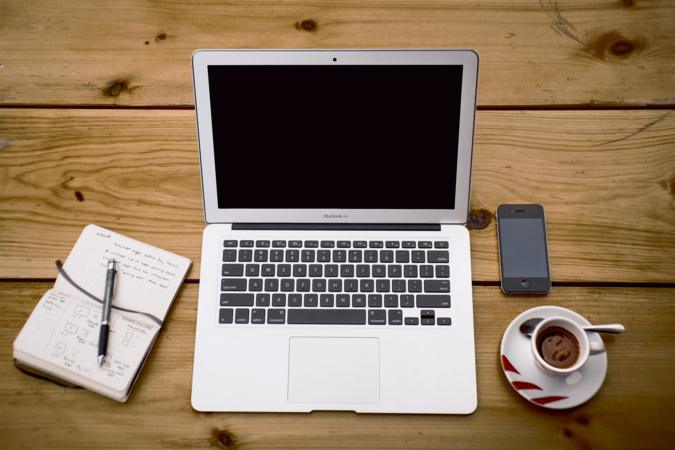 1. What are your objectives?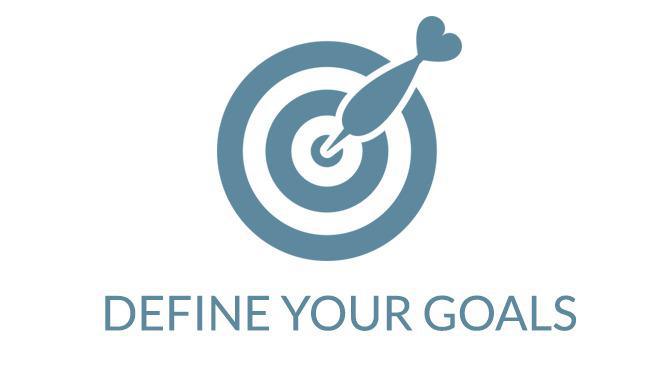 A digital strategy may be implemented for many different purposes. Therefore, you must define your objectives since they are the deciding factor for whether or not you should go forward with the strategy, and they will influence all actions to follow.

Objective #1: BUILDING A REPUTATION
This involves making the company known, establishing its values, and creating a differential edge when compared with competitors. This type of campaign has many targets—potential partners especially, but also prospects who will be more inclined to trust your brand if your digital strategy has helped to justify the confidence it exudes.

Objective #2: SELL
In this case, prospects (and sometimes clients) are the primary ones addressed, in order to attract them to the brand and increase the number of sales. However, be careful not to bombard the public with promotional messages, but rather to prove the value of the product/service, as well as the image of the brand.

Objective #3: LOYALTY
Here, clients are the primary focus. The goal is to give them the desire to stick around by offering useful content, devoted customer service, etc. They need to see that with you, they will always have the support they are seeking.

Obviously it's possible that your digital strategy may correspond with several of these objectives. It's important to keep them in mind so that your communication remains pertinent, and therefore profitable.
2. On which platforms?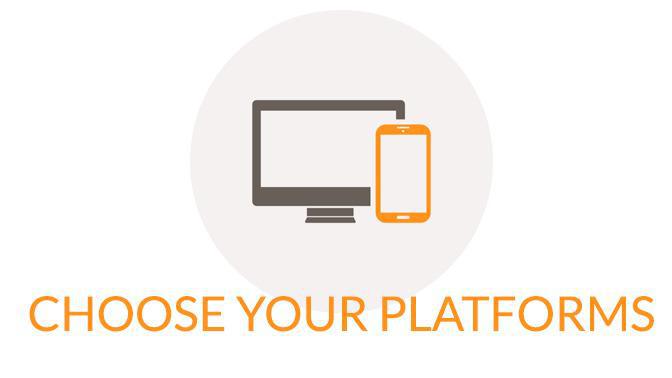 Each platform has its pros and cons, which are necessary to fully understand before taking the plunge. Presence on certain platforms is imperative, others less, according to the objectives you have established.
WEBSITES
No question here—a website is the best possible showcase for your business; it must be unique and reflect the best your business has to offer.
It is meant for clients, prospects, and partners.
BLOGS
The little sisters of websites, they allow you to express yourself more freely and in a more complete way. A company blog can have several uses and can meet many of the goals mentioned above.
Using it to talk about your company is obvious, but you can also discuss subjects relevant to the industry you're working in to cover the interests of more users and increase credibility.
Try not to be too "commercial" here, as your main objective is not a direct sale, but rather to maintain your reputation and increase traffic to your site.
SOCIAL NETWORKS
Here you can find much more simple to use, interactive tools than websites or blogs. If used correctly, they allow you to create a community around your brand and to build loyalty amongst your clients.
However, be careful not to use them carelessly
—trying too hard can easily annoy your audience.
MOBILE
The cherry on the cake! Today, a
mobile presence has become practically essential
. Consumer behavior has rapidly evolved throughout the past several years and their relation with the mobile world is huge.
Several solutions are possible for building a mobile presence, but the best one I can suggest is a
native application
, that will allow you to stay close to your audience.
3. Do you have the necessary resources?
It's a common error, especially for SME's and startups. Before launching your digital strategy, be sure that you have the necessary resources for properly managing your strategy in the long term.

All too often, small and medium sized companies envision their digital strategies to be very easy to implement, requiring little investment. But think again—a digital strategy must be maintained and nurtured, if not your efforts will have been for nothing.
Be realistic with your projects, define your needs and objectives, and implement the necessary actions—all in accordance with your limitations, opinions of human resources, and actions specifically necessary to your field of work.
Translated by: Alexandra Soroka