GoodBarber Apps for Festivals and Events
Written by Marie Pireddu on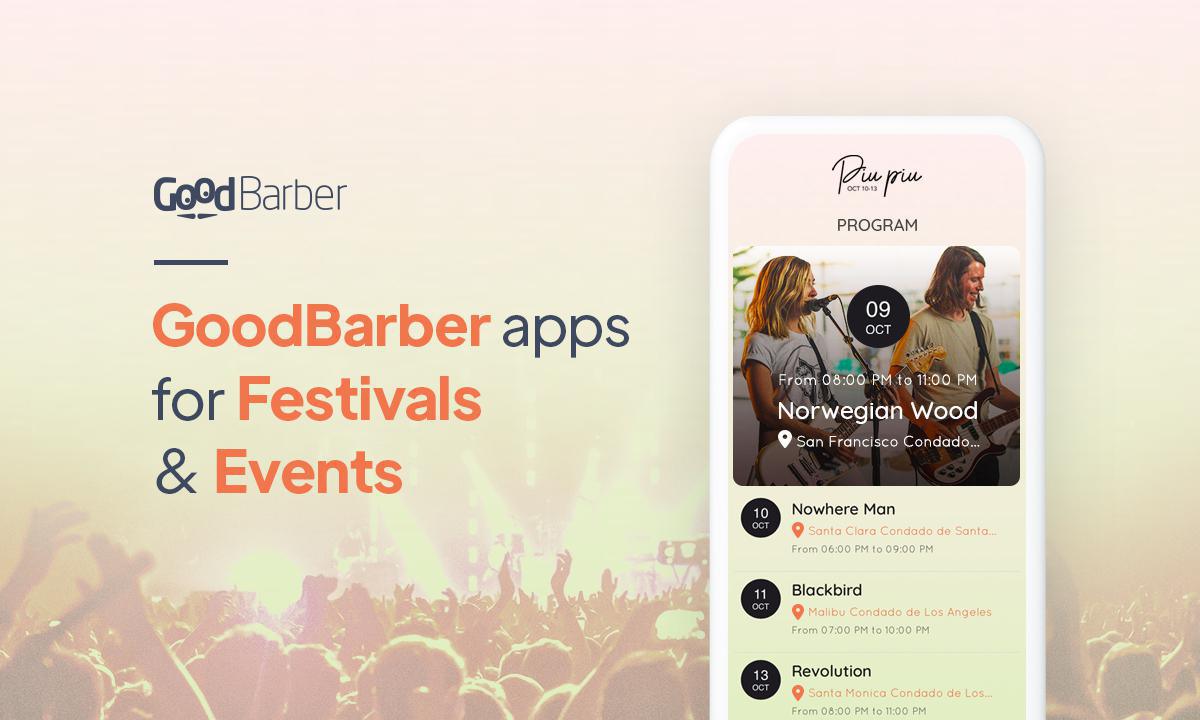 Creating an app as an actor in the event industry offers several benefits. Firstly, it's an effective communication tool, enabling easy and direct interaction with your target audience. Additionally, apps have become ingrained in consumer habits, making them a highly recommended solution. Users appreciate intuitive interfaces that provide immersive experiences, in contrast to traditional communication methods like billboards.
Furthermore, with an app, you have the opportunity to collect valuable user behavior data, enabling you to adapt your strategies accordingly and improve their performance. Lastly, an app serves as a centralized platform, consolidating all event or business-related information. This saves time for both you and your users, eliminating the need to input information on multiple platforms and providing users with quick and easy access to the information they seek.
Follow our guide and learn
how to create an app for an event
. .
Below, some examples of beautiful apps created by our clients.