How can an app help you support your community
Written by Marie Pireddu on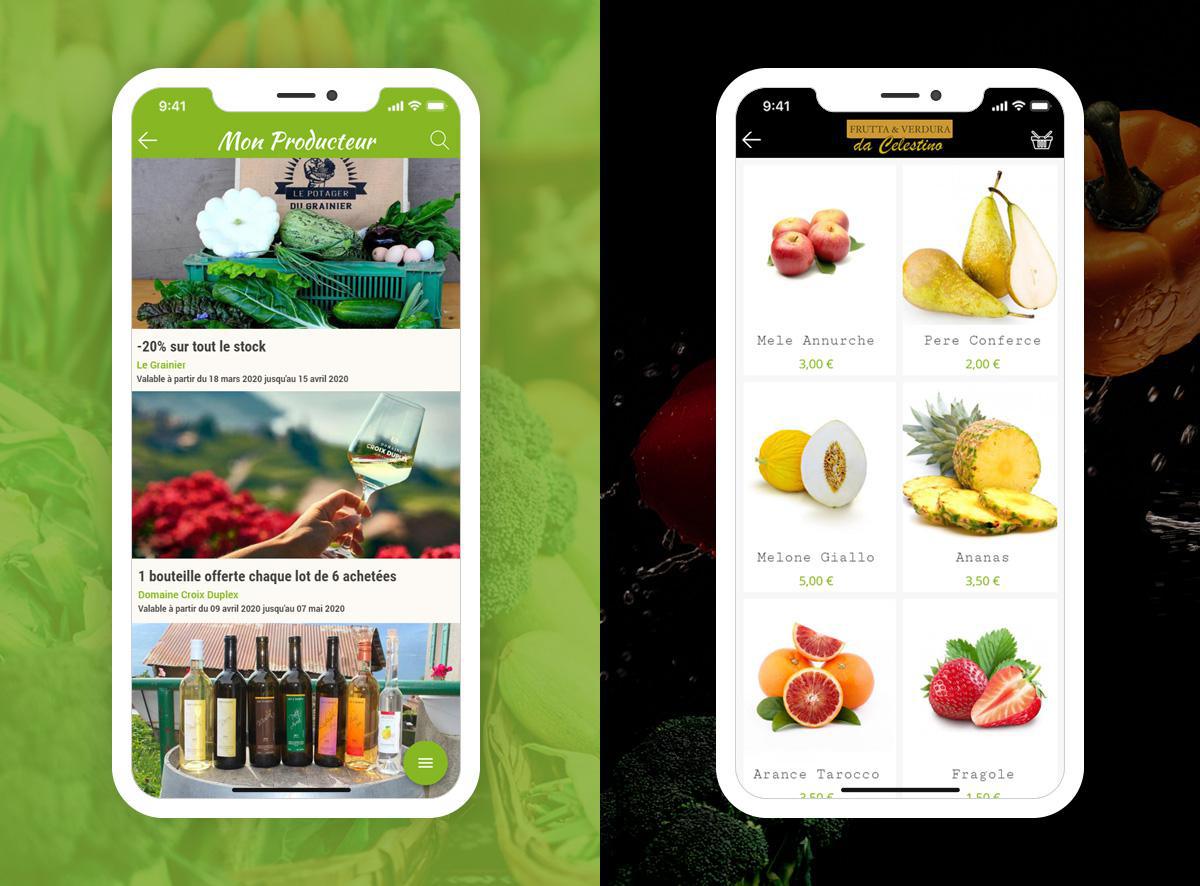 First, as we continue with our 5th week of working from home, we hope that everyone is safe and healthy.
As the Covid-19 situation evolves worldwide, it has created new challenges for everyone. From working from home to social distancing, we all need to adapt.
It made it increasingly difficult for people to stay connected, even in an era of social media high.
Social distancing has also had a strong impact on small businesses and the local economy.
Small businesses are often major contributors to the heart of a community.
But with the help of technology, we believe here at GoodBarber that an app can help you to recreate these connections and help your community at the same time. If you are still wondering about the cost of creating an app, you can find more info
here
You have the possibility to easily create different types of apps.
With our Shopping Apps
An app for a local restaurant offering takeout or delivery.
A local grocery store offering to deliver your weekly shopping.
A local beauty store offering delivery on all your beauty supplies. We can still stay smelling fresh and with glowing skin even when working from home ;)
A bookstore can offer pick up or drive-thru. Nothing like a great book to keep adults and children entertained.
With our Classic Apps
With most restaurants closed, you can share with your friends the recipes of your favorite dishes from the restaurant you used to go out to and ideas to recreate a great dinner atmosphere at home. You can get all the ingredients from your local grocery shop app ;)
For the local parents to share ideas on how to keep up with homework.
If you're a teacher, an app can offer a great way to stay in touch with your students and follow up on their work.
You can also offer a directory of local restaurants that are still open for delivery or takeout.
A fitness app, to help your community moving while staying at home. You can offer live classes, work out videos etc..
And many more...
While adapting to social distancing, some businesses have managed to use apps to keep serving their customers.
Two of our clients have impressed us with their great use of both GoodBarber platforms.
Take a look at their apps and be inspired for your next project.
Mon Producteur
Jacques Martinez had the idea for Mon Producteur when looking to buy unpasteurized milk directly from the farmer in his village. He realized that it was not as simple as one would think. As Jacques says " it was complicated to find out when the farm was open, did they have milk available and how to get to the farm. Then I thought, what if we create an app that can gather all the info the consumers need to find local products. "
With GoodBarber, Jacques and his brother created an app where the users can discover the 10 nearest farmers, as well as all the necessary info (products, operating hours, direction etc).
GoodBarber offered them a tool that was easy to use. To quote Jacques: "after a few hours of testing, we had an app ready to show our farmers, which really helped us to launch our project".
When asked if he had any advice for people who would want to create an app, Jacques knew exactly what users are looking for:
"Creating an App doesn't have to be complicated! On the other hand, I advise you to go step by step and to think about your design to make it as ergonomic as possible.
And don't forget, the final goal is that in 2-3 clicks, your customer should be able to find the information!

Thanks to Mon Producteur, Jacques and his brother have managed to provide local farmers a solution to continue their work and keep their business afloat, and for people a way to still get fresh products while following all the requirements of social distancing.
Frutta & Verdura da Celestino
With Italy experiencing a very difficult situation this past couple of months, it became increasingly challenging for small businesses to stay afloat.
The Celestino family business has been serving its customers with fresh products for over 50 years in the heart of Rome and they were able to turn these challenges into an opportunity.
To continue their business in these times of crisis, Celestino decided to create an app. Thanks to this app, people can safely order and have their groceries delivered directly to their homes. The desire to help others was also a driving force behind the project. By doing so they can help people who are unable to do their shopping.
In addition, for people who have difficulty using the application, they even offer help via phone to place the order.
In short, a wonderful example of eCommerce and solidarity combined!
For the moment Frutta & Verdura da Celestino is available in the
PWA
version,
iOS
and
Android
.
With most of the countries in the world in lockdown to attempt to curb the spread of the Covid-19, some people have stepped up to support their communities from a distance. With the help of an app, they provided an easy solution for businesses to continue working and for people to access the products and services they need.