How Do New GoodBarber Features Emerge?
Written by Jerome Granados on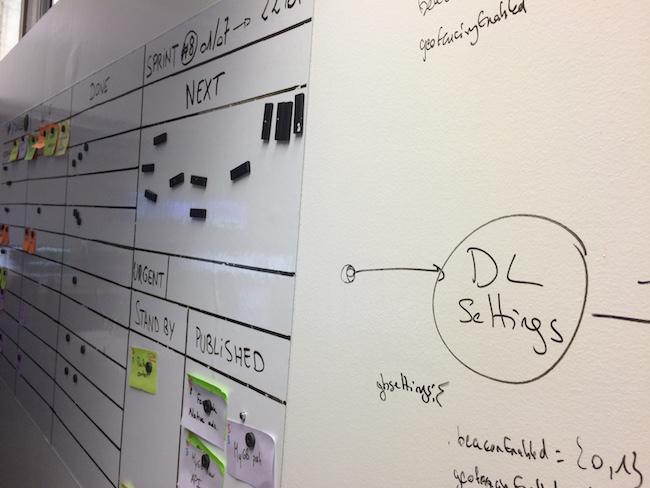 Before GoodBarber was created, we were amongst the first few companies in the world to develop iPhone applications.
At the time, app builders did not exist. The app features we developed were determined by client requests—they told us their needs and we delivered a custom-made product. For example, we created the first version of the M6 Replay app, allowing shows from the famous French TV channel to be viewed on demand, or even the app for the European Space Agency, letting viewers watch the Ariane rocket take off.
Things were going well, but we were dreaming of something bigger. We were dreaming about
GoodBarber.
With the creation of GoodBarber, our development model changed. We went from a service-oriented mindset to a product-oriented one, with our focus always on the goal of allowing you to create a high-quality mobile application by yourself for 1/100th of what it costs to contract a developer to do so.

Constructing a tool like this requires choices to be made regarding the functionality of the product. It must have universal properties, but not be so generic that users are unable to carry out their unique projects.

If we take a look at how far we've come up until today, it's clear that GoodBarber has considerably evolved since its transition from service to product. I'm not saying that we are in a position to provide every feature required for each individual project—this is certainly not the case yet. However, we work hard every day to improve and develop new functionalities; we just have to choose which ones to take on and how to go forward with them.
To give you a behind the scenes look at how new features are added to GoodBarber, I asked Lesia (our artistic director) a few questions.
Lesia, where does your inspiration for developing new features come from?
It's a mix between a few sources ;)

We regularly organize events to help generate fresh ideas, such as "Game Storming". We get into teams, put ourselves in the place of a user working in a specific sector, and the goal is to imagine what kind of problems they may encounter and how we can solve them.

I also find a lot of inspiration in my every day life. I observe the people around me, and I think about the simple gestures and things that we do unconsciously that could be completely changed by a mobile app. By imagining these possible transformations, many ideas are born.

We participate in many conventions and events, such as Collision in Las Vegas, and also try to be a part of our own local community, where new services, start-ups, and people can be quickly discovered. It's a great way to stimulate the mind and new ideas arise in many senses.

Finally, ideas are always coming from exchanges we have with users in the support, which is our link with them. The constant information that they provide allows me to improve existing features and anticipate the creation of new ones.
What process do you use for narrowing down and developing your ideas?

Generally, it starts with a basic run down of the idea on paper. I throw out the key concepts and it marks the beginning of exchanges between the different teams. The product team is run by Sébastien, Dumè, and the lead web and native developers.

Following the initial discussions, the ideas start to take shape. This allows me to begin working on the interface design and start gaining feedback. Once the interface design is confirmed, the feature is added to scrum. The scrum master organizes the development into stages and forms a plan.

Once the development is complete, there is a final test in all platforms and devices, before the feature is released.
What are the most common challenges you encounter when developing something new?
"Create beautiful apps for iOS and Android" is our trademark phrase. The biggest challenge comes from this—being able to create something that works the same way in all platforms, while respecting the specific coding requirements of each.
What type of ideas have the biggest chance of getting thrown into the rejection pile?
When developing a new product, it's important to maintain a certain level of consistency throughout its evolution and to consider the tradeoff. In general, any ideas that don't have a generic sense are dropped.

When someone pitches me a new idea, I always keep the advice from the book Getting Real, chapter "Start with No ", in mind.
How long does it usually take to develop a new feature?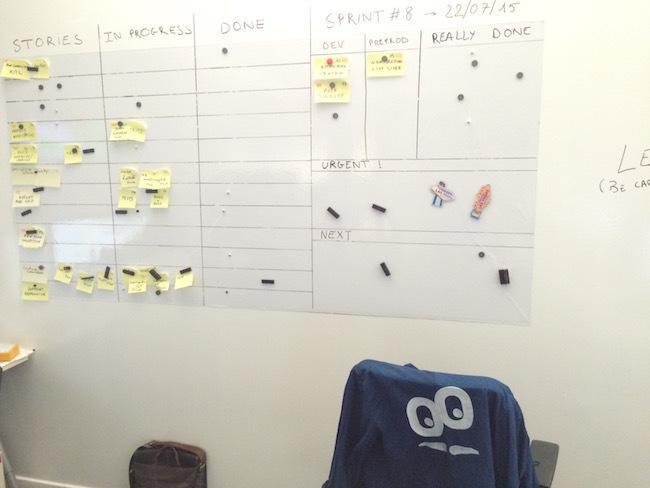 Our scrum is based on 3 week sprints. Depending on the complexity of the feature being developed, the development can go on for 1, 2, or 3 sprints.
Which is harder: design related developments or new features?
Both! But usually, it's technically converting and reproducing the interface and associated user experience. It requires working chemistry between API development, back office implementation, and the final release onto native and web platforms.
Can you share one of your future projects with us?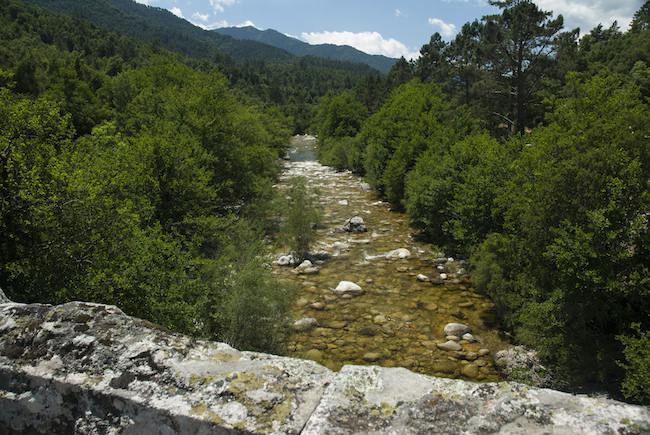 After this exhausting interview, I'm looking forward to 15 days of vacation somewhere where there is no internet...not far from here:) This is where I come up with my best ideas!
Translated by Alexandra Soroka