How to set the White Label option - App Reseller Business (part 2)
Written by Christophe Spinettiii on
Here is the 2nd episode of our
App Reseller Business
tutorials series.
In this part, you will learn how to take advantage of the
White Label option
and transform the back office to your own brand colors. You will be able to change the default URL of your projects, as well as the icons. In addition, you will be able to go further in customization, changing the package name of all the applications in your dashboard. Finally, you will see how to add your team members to the dashboard.
Logo & Icons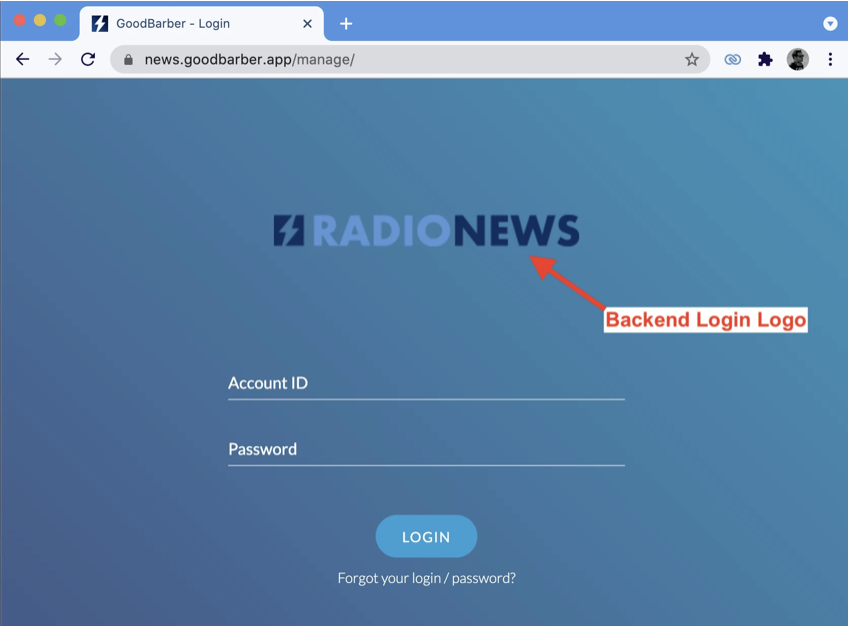 In the "Settings" section, you will be redirected to the "Your Agency" section and on the "Your Identity" tab. Here you can upload your logo that will appear on all the login pages of your clients' apps.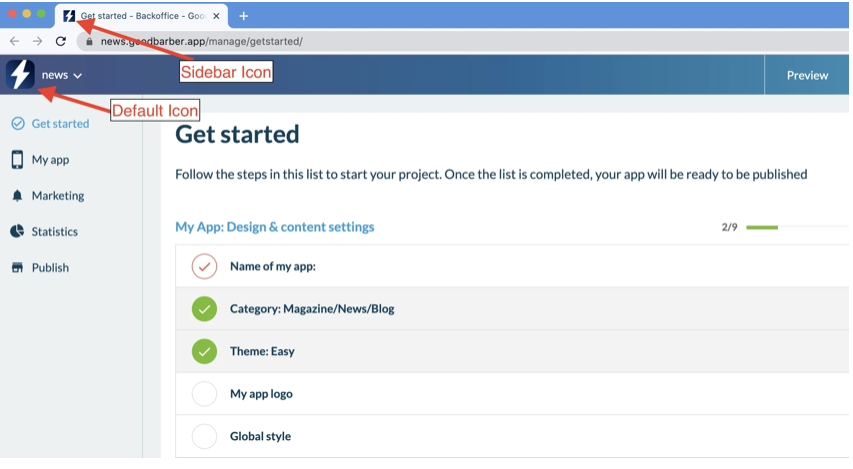 You can also set the default icon and the favicon.

Domain name
You can set up your own domain to replace "goodbarber.app" in the URLs of your clients' apps. To do this, go to the "Domain & SSL" section, and on the "Domain Name" tab. Here, you will need to enter the domain you wish to use.

To set up your domain name, simply follow the instructions in the dashboard. Once the domain setup is complete (which can take up to 4 hours), the URL template for your application's back office will change.

By default you access your clients' app back office according to this URL structure:
"https://appclient.goodbarber.app/manage"
After adding your own domain name in the dashboard, the URL structure will be as follows:
"https://appclient.mondomaine.com/manage"("mydomain.com" is taken as an example).

It is strongly recommended to buy and use a domain name only for this purpose, and not to use the domain name installed on your site.

Note: If your client wants to install their own domain name on their app this will be possible directly from the back office of the app in question. In this case, the URL structure will be:
"https://www.appclient.com/manage" ("www.appclient.com" is taken as an example).
Package Name
The package name is the ID of your app in Google Play and on your phone. It appears in the URL of your app in the store.

The default package name is "goodbarber.yourappname". To customize it to your agency name, you must go to the "Package Name" tab and simply fill in the dedicated field.
Contact email
In the "Your Agency" section and the "Your Agency" tab, you can define your agency name and set your default contact email. You can also decide whether or not you want to receive all transactional emails from orders in your clients' applications.

It is also possible here to manage the ownership of your agency if needed. You can only transfer ownership of your agency to people who have joined your team.
Add members to your team