Most inspiring quotes from Web Summit 2016
Written by Isabella Leland on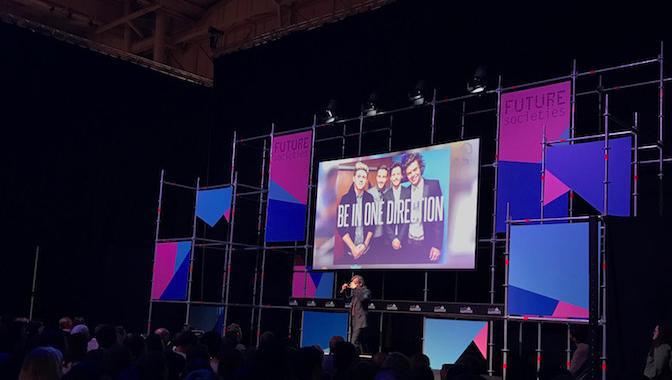 Web Summit 2016
, it's a wrap, and we have a lot to share with you this year! With so many different conferences and renowned speakers of different backgrounds confronting their expertise and points of view, Web Summit is really the place to learn from the best. Now, as a little sneak peek, we wanted to share some of our favorite quotes from this year's Web Summit edition, in Lisbon.
During the conference "Is the internet making us more stupider?"
A good laugh, but also on point branding advice :
"Social media tip: BE IN ONE DIRECTION." David Schneider , actor
During the conference "Winning in the app economy"
"A lot of times you can find money in your data." Charles Manning, CEO, Kochova
"Word of mouth distribution is key." Scott Arpajian , CEO, Softonic
During the conference "World war media"
During the conference "Building for an era of makers"
"What is a maker? Someone who identifies a problem and creates a solution about a problem." Iris Lapinski , Founder and CEO of Apps for Good
We also smiled at this great definition of the DIY movement by Tiago Rodrigues, Minister of Education, Portugal, calling it "the Macgyver effect". Adding that :
"We can share globally what happens locally."
And last but not least, two YouTube personalities
"I've tailored my content for each platform." Meredith Foster, YouTube Personality
Now, we'll save some for next time, with more insight to share as the GB crew returns from Lisbon. Make sure to check out our blog next week for more
key takeaways from Web Summit 2016
.