Web Summit 2016 here we go! The GoodBarber Team is ready
Written by Isabella Leland on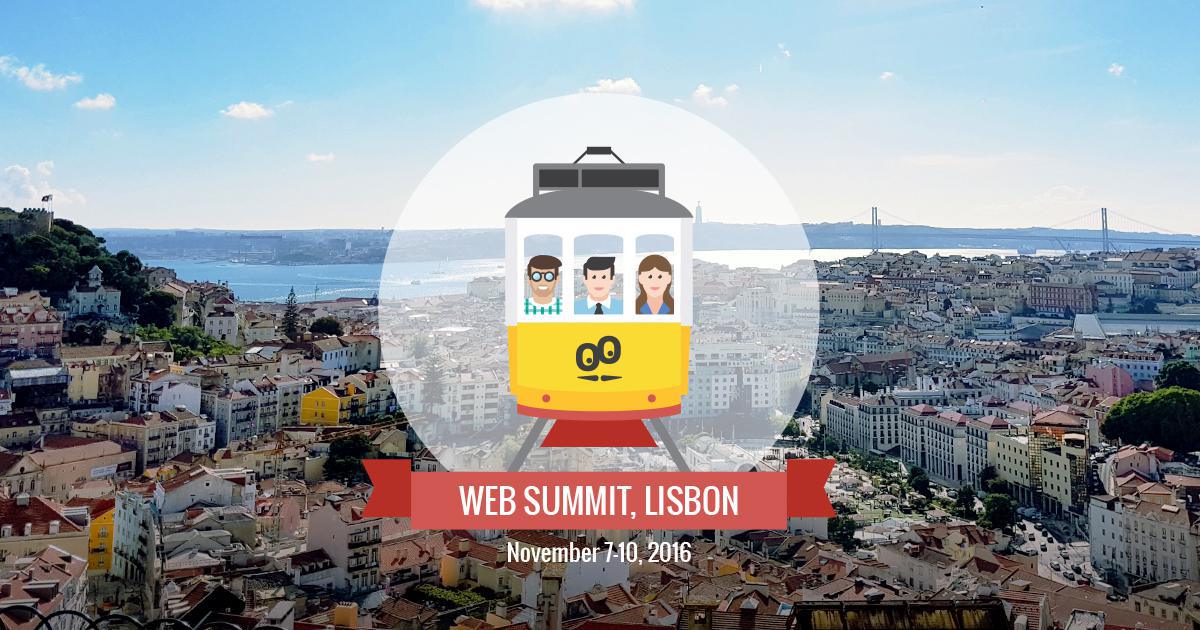 If you've attended Web Summit before, you know everything about the frenzy and excitement surrounding the event. But if you are a first timer, you're in for the experience of a lifetime! An experience
Dominique Siacci
, our co-founder and CTO, agreed to share today, just before Web Summit 2016 starts, looking back on
Web Summit 2014 in Dublin
, our first time attending, and what's next for GoodBarber! Interview:
Why return to Web Summit this year?
When we made the trip two years ago, we appreciated the event's stimulating atmosphere. Besides, with our new offices in Lisbon, we couldn't possibly miss this edition of one of the biggest tech events in Europe. We actually considered setting headquarters in Lisbon before learning that the Web Summit was relocating there, for its thriving ecosystem of startups. Looks like we saw it coming!
What's changed since you first attended Web Summit 2 years ago ?
So much! Well first, we nearly doubled our staff. Also, we've launched an intermediate version of our product, version 3.5; with our
Add-Ons store
, allowing clients to handpick targeted features, tailored to their business. Among the many features available:
authentication
, community, user groups,
chat
,
geofencing
,
beacons
and our latest release,
our loyalty program
. Thanks to these updates to our offering, our Reseller program, which we incidently launched prior to Web Summit 2014, is gathering momentum, now more than ever.
How do you see the mobile app market evolving in 2017?
Any advice for those attending Web Summit?
During that type of event I especially enjoy meeting with other attendees, it's a chance we don't often get in our line of work, so I try and make the most of it. Conferences are great, but I feel like I can always catch up on those afterwards. Whereas what happens on and off the event, that's what makes it so special. It's not just a 9 to 5 schedule, what happens during pub crawls and other impromptu meetups, that's where you want to be, to make chance encounters and make connections in a less formal context!
What's next on your agenda?
AppDays, in Paris. We really enjoyed
AppDays 2015
, as an opportunity both to meet clients and potential parners, and this year, we're returning as sponsors. It's a major event on the French app scene, the perfect mixture of tech and business. It's also aligned with a lot that we stand for. So we're really looking forward to this new edition.
AppDays 2016 will take place in Paris, November 23-24.