The new Add-Ons store in GoodBarber
Written by GoodBarber Team on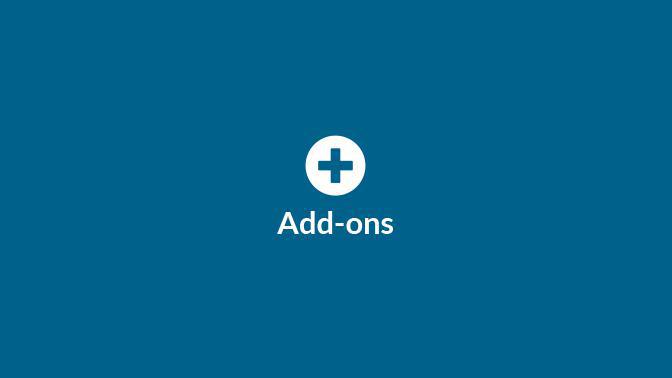 Yesterday, as you've probably already noticed in your back office, we released our new Add-Ons store. In the Add-Ons store you will find some of our major free, as well as paid features.

Each feature has a detailed description to help you understand how to take full advantage of it and where it can be found in your back office. If you don't see certain connectors or menus anymore in your back office, this is where they went ;)
Free Add-Ons
We decided to remove the automatic activation of some features, such as the internal Ads network, to provide these on more of an as-needed basis. We think it makes everything more simple and clear and allows you to build your back office according to your exact needs.
Paid Add-Ons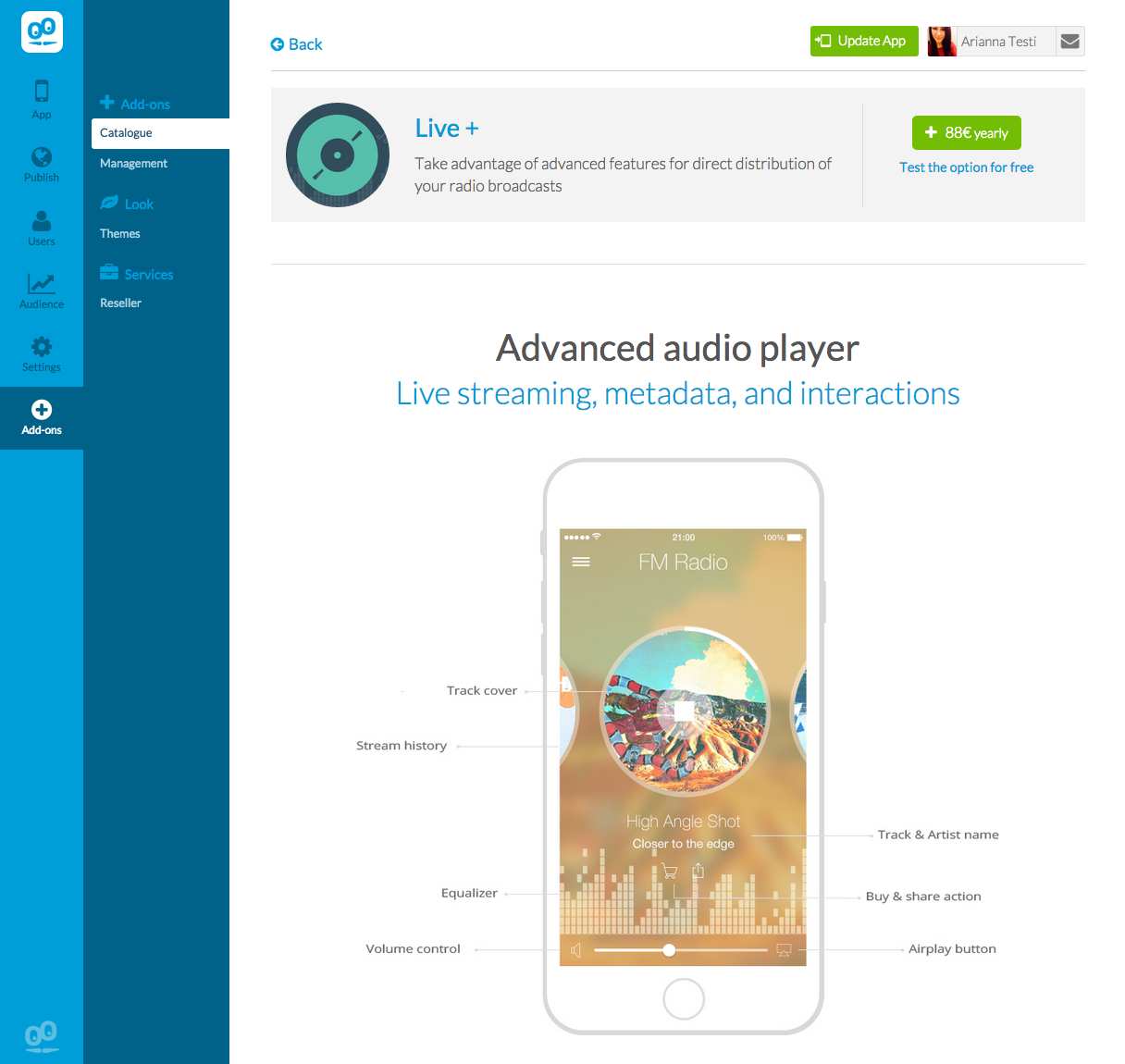 In the
Add-Ons store
you can also find the paid features available for purchase, like the
Live+ section
, the
Settings API access
, and the new White Label option.
Activation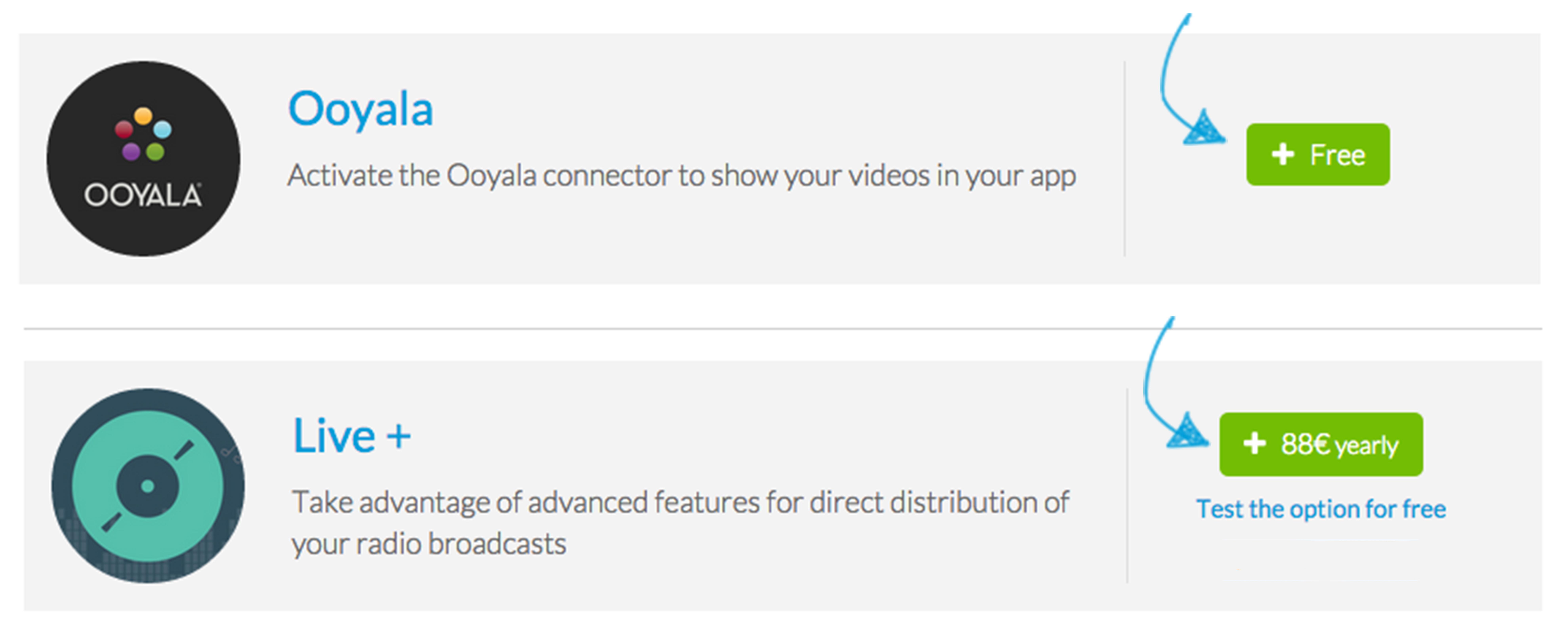 To activate an Add-On, you will have to go to
Add-Ons store
, choose the Add-On(s) you want to activate, go to its description page, and add it by clicking on the [+Free] green button if it's a free Add-On, or on the [+Price] green button if it's a paid one (in this case you will have to purchase it before enabling it in your back office).
Once the Add-On has been added, you will be automatically redirected to the page where it is displayed.
Access to most of our Add-Ons depends on the GoodBarber subscription you take. If you need help
choosing the right plan for your app, check out our guide
.
Management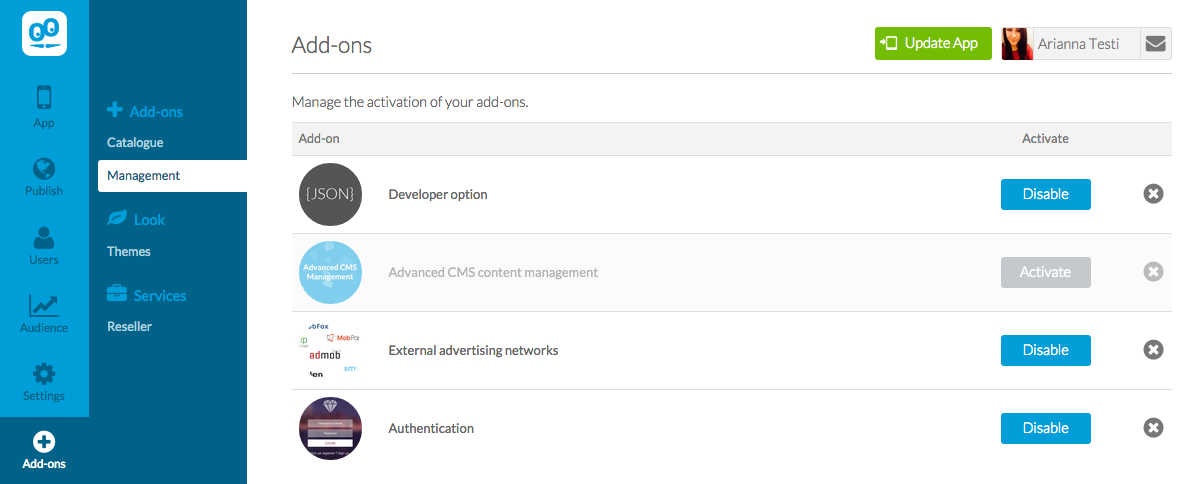 Inside the Add-Ons section you even have a "Management" menu, where you can oversee and modify your Add-Ons.
You can Disable them, in which case we will save all the metrics of the section, but you won't be able to use it.
You can also delete the Add-On. When you do this, all information will be deleted.
Catalogue

Here's a recap of the Add-Ons sections available at the moment:


Connect professional content services such as
Ooyala, Squarespace, or enable our Advanced CMS management solution.

In the Local Business section you will find the tools to create a Loyalty Program tailored to your needs with our
Loyalty Card
and
Club Card
Add-Ons. To boost your sales, you can also take advantage of our
Couponing Add-On
and deliver discount coupons right from your app.
Under Monetization, you will find options to display ads within your app, either through
External advertising networks
or our Internal ad server.
The External statistics Add-On is also available here.
Also:

- Live services
Check out our Live Streaming services with the Live Audio or Live Video Add-Ons, as well as our Live + Add-On.
- Advanced Options
The Plugin section allows you to develop and add specific features in your application. API access allows you to access hidden settings to
further
personalize your app.