Push Settings: for a tailored communication
Written by Muriel Santoni on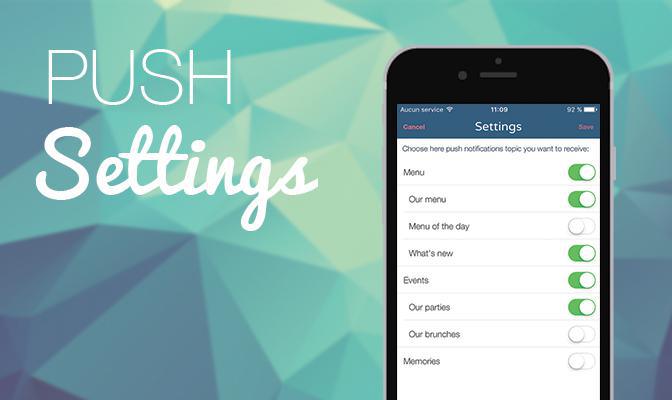 Hello GoodBarbers,
Today we are introducing a very powerful update for one of the most important communication tools for your Beautiful App:
push notifications
. Our
Scheduled Push Notifications Add-On
has already got you covered when it comes to keeping your audience posted on your updates. But, as you already know, when it comes to push notifications, quality over quantity is key.
At GoodBarber, we value the quality of the user experience, which is what our developers had in mind when crafting our brand new feature: Push Settings.
Let's see how this feature will make your life easier ;)
Introducing Push Settings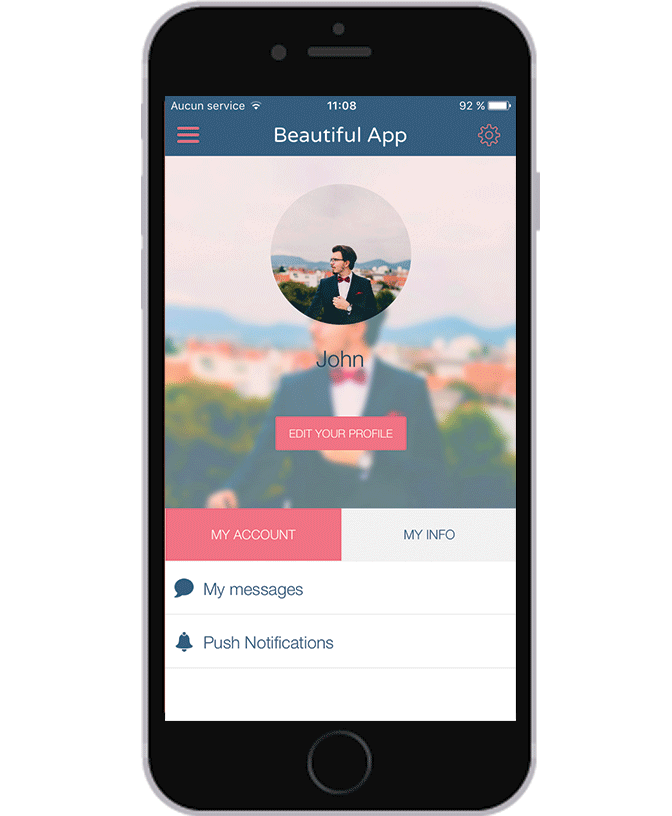 Push Settings introduce two updates for your users: the possibility to access a history of past push notifications and, access to the settings page for scheduled push notifications.
Under his private profile, the user will now be able to access the list of past notifications and consult them.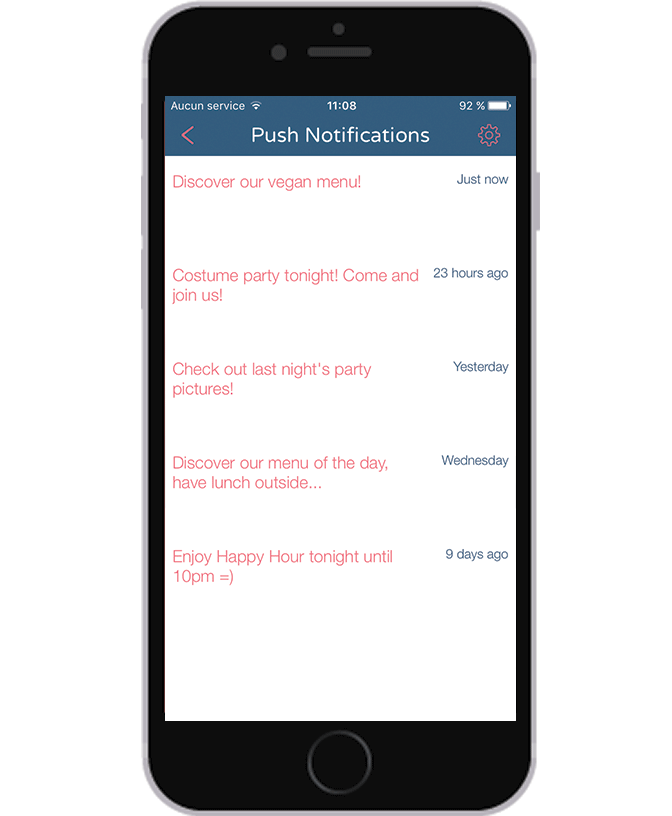 The notifications listed are the ones that the User has received while being connected to your app.
However, the History of push notifications is tied to each device. For instance, if one User has downloaded your app onto their smartphone and tablet, the notifications received on the smartphone will not show in the History for the tablet and vice versa.

Within the History, the User can access Push Settings.
From there, the User can have a look at all the dispatch settings for scheduled push notifications that you will have created and decide which he wishes to subscribe to or not.

This way, you avoid bothering your users with scheduled notifications which aren't relevant to them. This is what we call tailored communication!
How to activate this feature?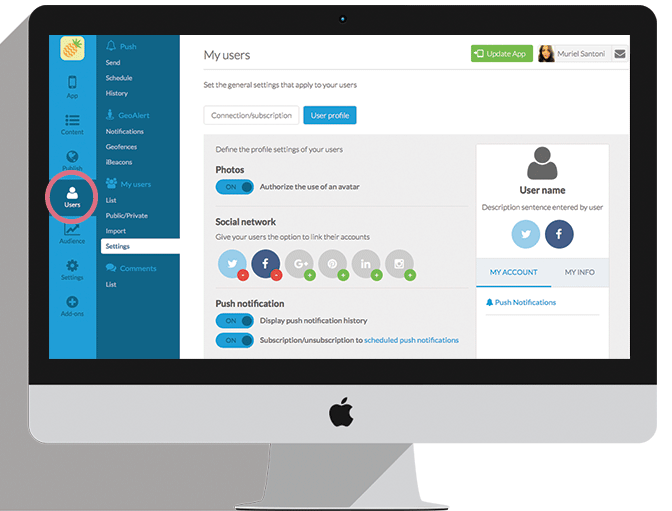 This feature works hand in hand with the
User Authentication Add-On
. Therefore, you must be subscribed to the
ADVANCED Plan
in order to enjoy the feature.
To activate it, it's easy, simply go to the menu:
Users > My Users > Settings > User Profile
Last one for the road: to active Push Settings you must activate the notifications' History.

For a successful communication strategy this new feature will be your best ally, so head over to your backend and make sure you activate it ;)
Translated by Isabella Leland