Pushing for smarter notifications
Written by GoodBarber Team on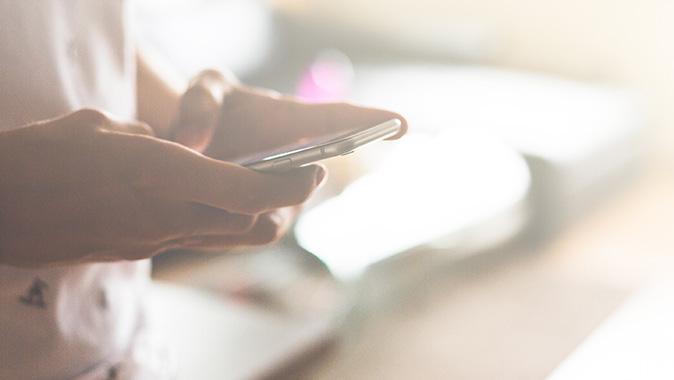 "It's all about the notifications, not the apps", this quote by
Fiona Spruill
, head of global growth at Meetup, really struck a chord.
Not that we don't believe in Beautiful Apps anymore ;) But, we do agree that push notifications are among the most effective tools you can use to engage your audience. However, as we have often stated, we also believe they can be your own worst enemy. Remember our blog post about
4 reasons apps get deleted
? An invasive use of push notifications is often to blame.
All this to say that Fiona Spruill's plea for "
notifications that know me
" is a user expectation we thought might
inspire you for the New Year
. Because if there is a long way to go before notifications can be tailored so as to best target each user of your mobile app, there is already room for improvement and optimization.
How to make
smarter
notifications?
User Groups

Of course, it is not only important to target user groups according to interests, timing is also key. For users in group 1), you might want to send out notifications on a Monday, when they just got back to work and are contemplating a getaway for the the next weekend. For users in group 2), you can make a schedule of school holidays and target notifications accordingly. As for users in group 3), you can send notifications in the heart of winter, when your group users are likely to start fantasizing about their Summer vacation...
The process can look a little time consuming, but you'll see it was worth it when you reap the rewards!
Geo Alerts
Still in the spirit of advocating for smarter notifications, we couldn't miss the opportunity to advertise our geo alerts options. As you know, we even dedicated a
Webinar
to them, we think geo alerts are among the most powerful notifications you can use, as they allow you to be with your users when the most crucial conversion moments are happening.
Geofencing and Beacons are THE up to date way to target your users
. They are less disrupting, simply because they activate when your users are most likely to be interested in what you are offering!

In the case of
Beacons
, since they are especially designed for small areas, such as a shop, they will target an already engaged
audience
, probably curious to learn more about you, get great deals, and so on.
As for
geofencing, for the event industry
in particular, at a concert for example, notifications will reach an engaged audience by nature, fans / concerts enthusiasts, curious to learn more about upcoming shows, deals, etc.
Push Settings
Last but not least, our
Push Settings
are about to get an update which will help you craft more efficient push notifications in the future. Users will indeed be able to choose the auto push they want to receive, in accordance with the set of rules created by the owner of the app. A push notifications history will also be available!
In keeping with the idea that "notifications are starting to become a standalone destination where you go for information, just as search and social stand on their own" (
NiemanLab
).