Should I invest in a PWA in 2023 ?
Written by Marie Pireddu on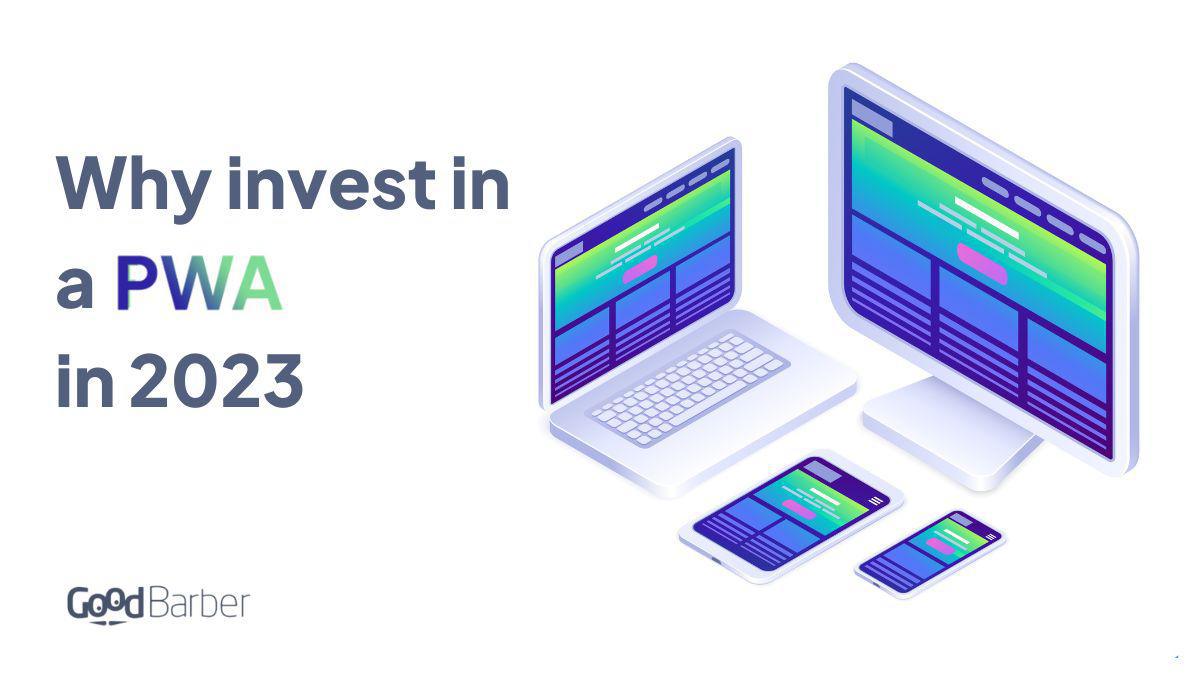 The last few years have been stellar for the growth of mobile phones. The mobile penetration in the world has been excellent, and the number of mobile internet subscribers reached 4.2 billion people globally (Source: GSMA ). With this tremendous growth, the demand for exceptional websites and mobile applications also skyrocketed.

However, a large number of websites simply lack the features to provide a favorable user experience on a mobile device. The problems include a heavy website taking longer to load, unresponsive pages, unfriendly mobile navigation, and elements not being optimized for touch. In fact, users hate slow websites so much that over 53% of visits are abandoned if the website takes more than 3 seconds to load (Source: Google ).

Since conventional websites are still struggling to keep up with the changing industry, and native mobile application development is still considered an additional business cost by many, there exists a solution that provides all necessary features without requiring much development cost and time — Progressive Web App.

What Is a Progressive Web App (PWA)?
A Progressive Web App, commonly known as a PWA, is a website that uses web-platform features to work on any browser, providing a look and feel of a native mobile application. In simple terms, a PWA is a browser-based mobile application that works from all devices and screen sizes without losing any usability or features. These applications are built from web technologies like HTML, CSS and JavaScript. Now, businesses can convert any website into a progressive web app with just a few additions, providing a large number of features of a native application without having to develop one.

Web Apps vs Progressive Web Apps: What's The Difference ?
While we discussed progressive web applications above, there's another term that you should be wary of — Web Apps. Now, web apps, or responsive web apps, are remote application programs that are delivered to the user through a browser interface. A web app can be created using backend and frontend technologies such as HTML, CSS, JavaScript, Ruby, and Python. The functionality of these applications depends on the web browser, but they also use the device features they are operating on.

On the other hand, a progressive web app is a web app with some added features. These features enable PWAs to provide an excellent user experience, making them the preferred option. Here are some cutting edge features of PWAs that take them one step ahead of responsive web apps:

Home Screen: PWAs can be added to the home screen of the device, much like a native application. This enables users to start using the PWA without having to install any space-taking application. While Android users can directly get icons on their home screens, iOS users need to use Safari browser's 'Add to Home Screen' feature, limiting its reach. However, once added, it works pretty similarly to the Android version, having all components in the backend yet working as a native app.
Push Notifications: The essential split between PWAs and responsive applications is the ability to receive push notifications through PWAs. Push notifications are a great way to build brand loyalty by offering exciting offers, new launches, and general updates. Even more so now that with Apple's latest update iOS 16.4 , PWAs can receive notifications on iPhones, as long as the PWA is installed on the user's device. With GoodBarber, you can easily send push notifications from your PWA.
Loads Faster: When a user loads the PWA to their divide for the first time, the 'App Shell' code in the PWA caches to the device. Once done, it can subsequently run without having to load, again and again, reducing the loading time and providing the experience of a real application. Since the content has already been cached, PWAs can also run in offline mode, provided they don't require internet-based elements for each run.
Offline functionality: One of the major characteristics of Progressive Web Apps is their ability to work without a stable internet connection. The first time a user visits, the cache system allows all or part of the content to be locally stored. That means the user can access this content and navigate through all the pages of the PWA during the next visit, even if they don't have a connection.
A Brief History of Progressive Web
It was 2015 when designer Frances Berriman and Google Chrome engineer Alex Russel introduced the world to the term "Progressive Web Apps". They described PWAs as applications that can make the most of the latest features offered by modern browsers. After that, Google promoted PWA development for Android. As adoption grew, browsers such as Firefox, Microsoft Edge, and Apple Safari added support for service worker scripts, aiding the PWA penetration.

In the last few years, PWAs have extended their reach to desktop versions of most browsers and are available on all major devices. Moreover, they have been adopted by some big names in the industry and are being continued to use today.


PWA adoption by big companies
The success of PWAs can be attributed to the fact that multiple giants across industries have opted for PWAs. For example, Twitter released its PWA Twitter Lite in 2017, which consumed only 1 to 3% of the size of a native app. With lower data consumption and instant loading, Twitter witnessed a 65% increase in pages per session and a 20% decrease in bounce rate (Source: Google Developers Case Studies ).

Lancôme, the luxury cosmetics brand, also implemented PWA to cater to the increasing demand for mobile visitors, which were not matching on their website. With a brand new PWA and an improved experience, the brand witnessed a 17% increase in conversions and a 53% increase in mobile sessions on iOS (Source: Google Developers Case Studies ).

Other major companies that adopted PWAs include Starbucks, Lyft, Uber, Patagonia, and Spotify.

The future for PWAs — Should You Invest In PWAs in 2023?
If you are wondering whether to invest in PWAs in 2023 or not, then the answer is a big Yes!
Progressive web applications allow websites to seamlessly develop and distribute their website as applications, with minimal development time and money. Using PWAs, users can be converted to brand loyalists with a high-quality offering without having to install a large application. Moreover, larger businesses can also tap into the PWA market by offering limited access to their users on a PWA and then letting them decide how they want to proceed further.

All in all, you should definitely invest in PWA in 2022 as user experience is paramount in this highly-competitive market. PWAs offer a large number of features and advantages over native applications and should be considered for your expansion strategy. With GoodBarber, you can create a PWA for your website or application without writing any code!