The perfect loyalty program for your content app
Written by Elena Debonis on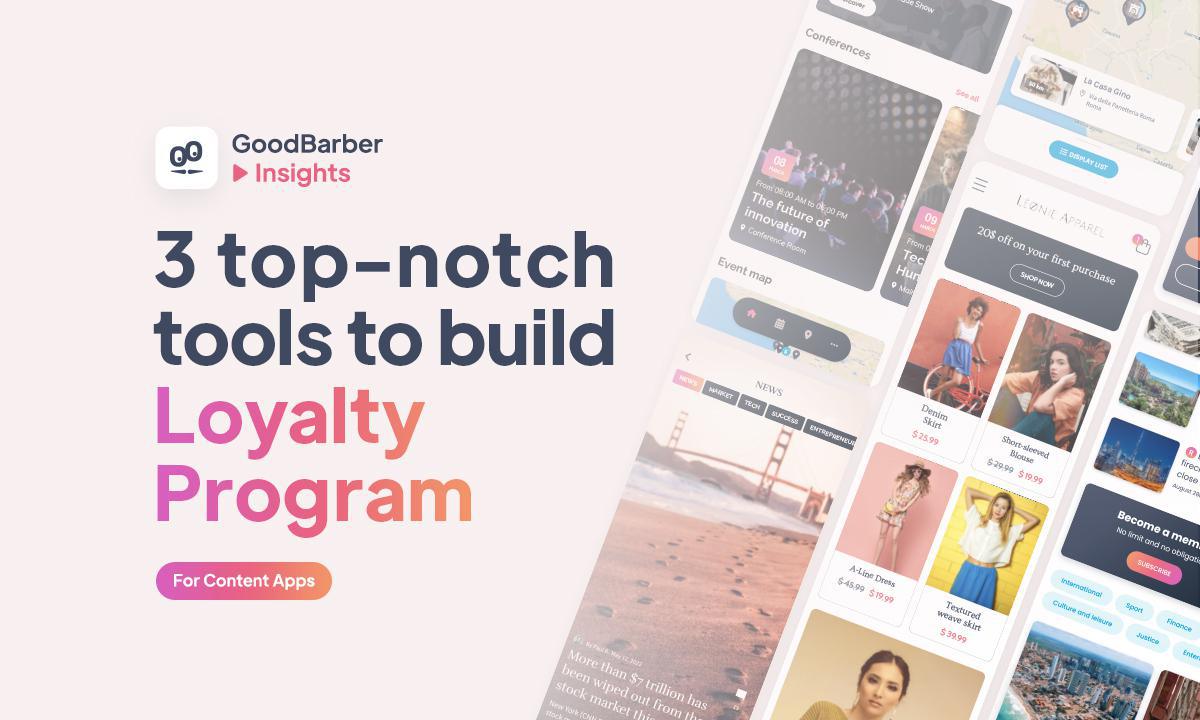 Loyalty points, memberships, benefits, and exclusive discounts: if you also run a business or frequently purchase from stores (especially franchises), you've probably heard of a loyalty program a thousand times.
This marketing model aims to reward the most loyal customers by offering them exclusive benefits and discounts. It is designed to build customer loyalty, who will be incentivized to always buy from the same store instead of choosing the competition. And what could be better than a loyalty program for your business to be managed entirely on an app?
Before we delve into the discussion, let's dispel a myth right away. There is often a tendency to think loyalty programs are dedicated exclusively to those businesses that sell their products online, on eCommerce sites, or through apps. In reality, not all stores are equipped or interested in online sales. Many businesses, in fact, such as clothing stores, groceries, perfumeries, hairdressers, and beauty and personal care centers, create their own apps not to sell their products or services online but to create a showcase that describes their philosophy and skills to be enriched with articles, videos, contacts and addresses of the stores. These are what we at GoodBarber call "content apps."

And it is precisely for content apps that we have developed three essential tools to enable you to build your own loyalty program. Let's discover these three extensions for your app together.

1. The Loyalty Card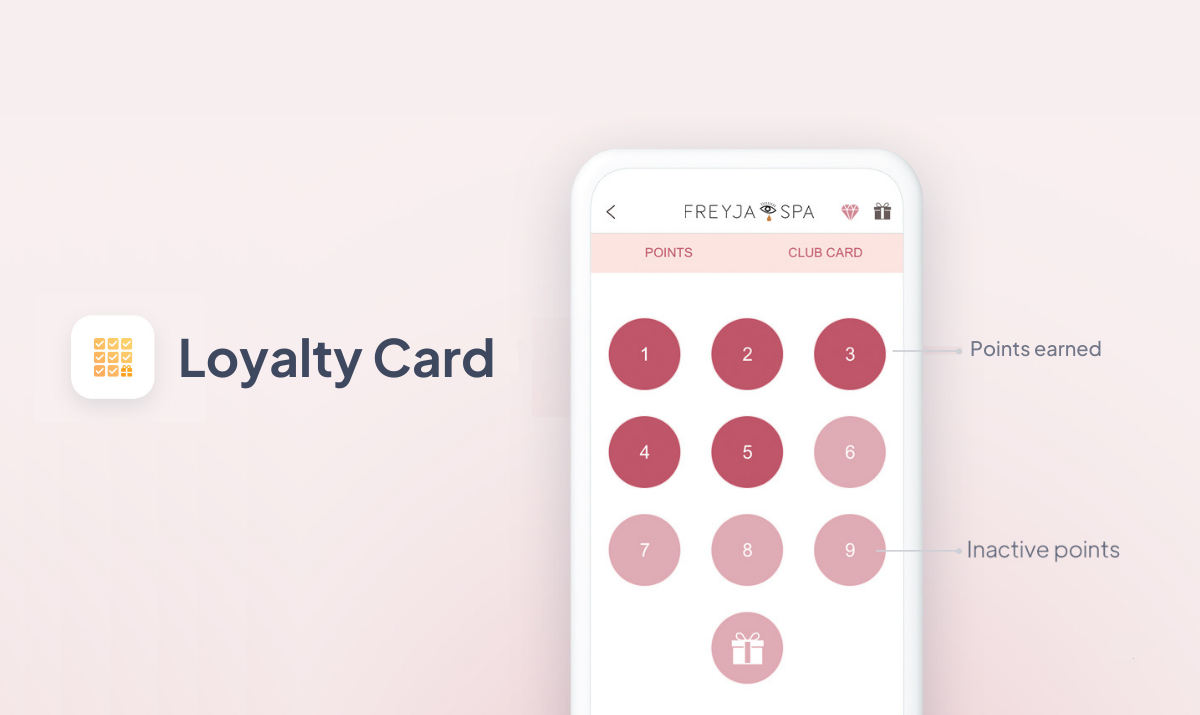 The Loyalty Card is a virtual card for collecting points. Each time a customer visits one of your stores, they can score a point directly from your store's app on their virtual card. Once the card is completed, the customer will receive a gift. You can find more information on how this extension works on the
Loyalty Card page
.
2. The Club Card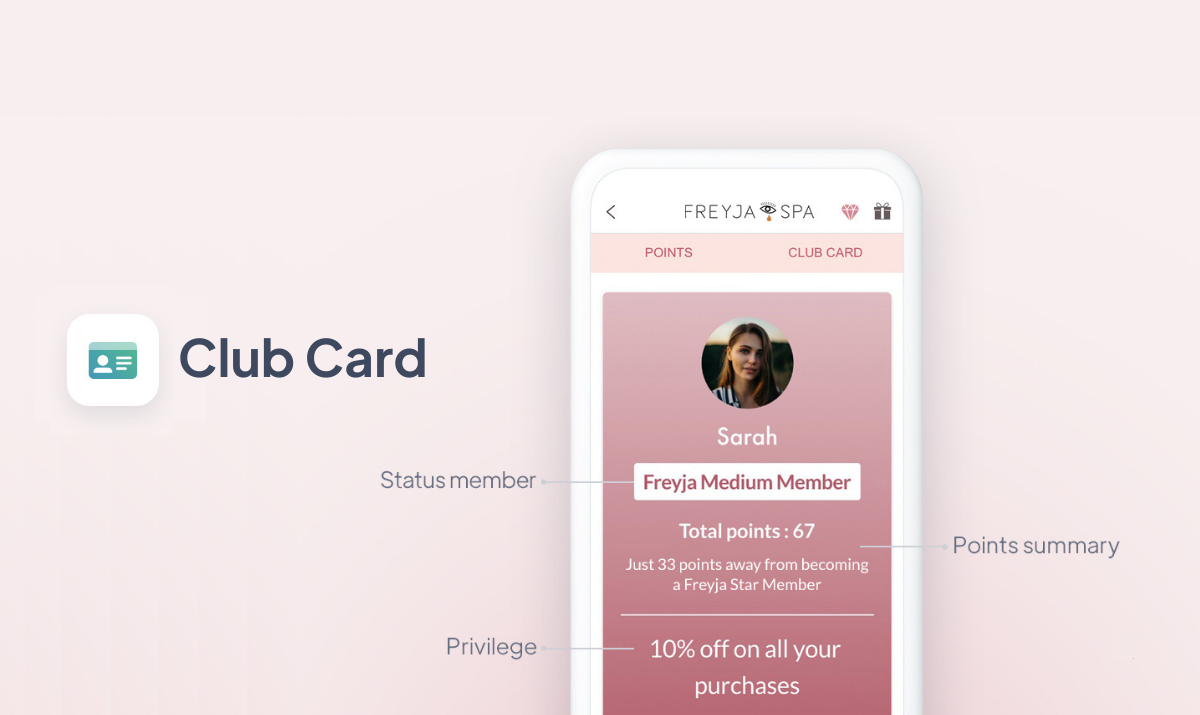 The Club Card is also a virtual card complementary to the Loyalty Card. Based on the points accumulated through the Loyalty Card, each customer can obtain a Status entitled to benefits and rewards. This extension has three levels of membership: Silver, Gold, and Premium. It will be up to you to choose how many points you collect to obtain the different Statuses and their associated privileges. You can find more information on how this extension works on the
Club Card page
.
3. Couponing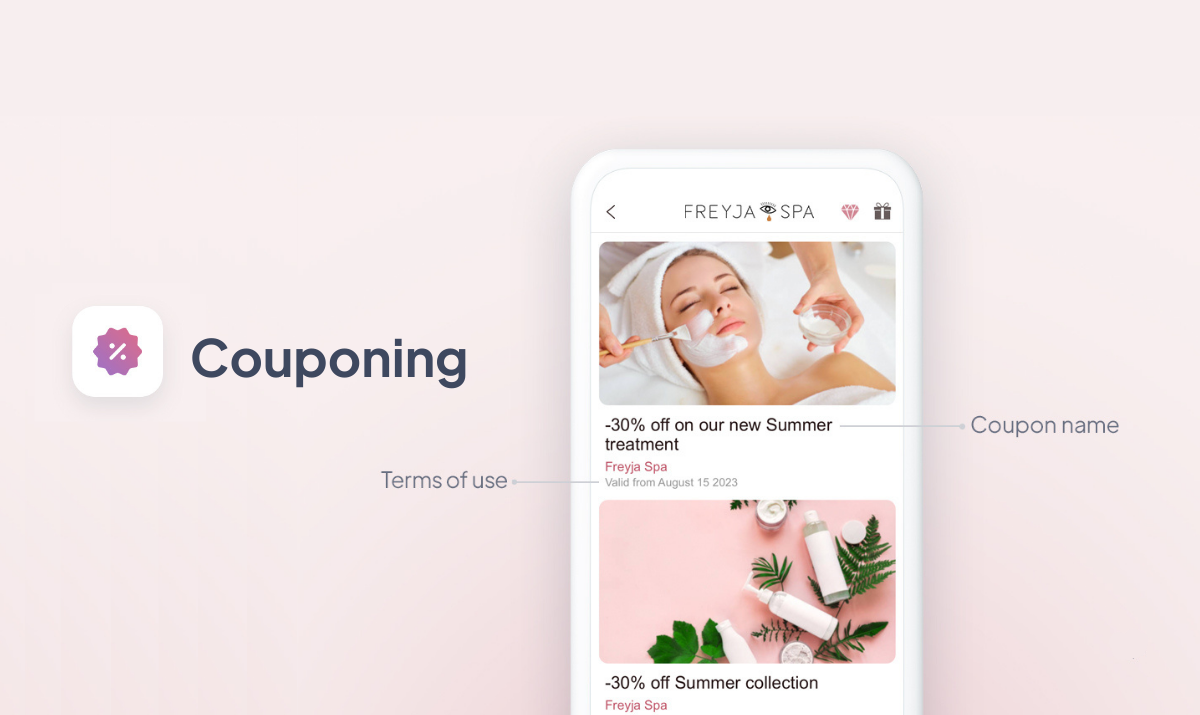 The Couponing extension also aims to increase sales by offering exclusive discounts on products or services. You can categorize your coupons, choose all their parameters and conditions of use, and allow your customers to redeem exclusive deals right away or save coupons for future purchases. You can also track the performance of your coupon campaigns live and adjust your marketing strategy accordingly. You can find more information on how this extension works on the
Couponing page
.
Set up your loyalty program
You have everything you need to bring a successful loyalty program to life! Activate the three extensions on your content app and set the parameters for each section according to your marketing strategy. Manage all settings directly from the back office of your app and monitor the results to improve performance later.

Was this article helpful? Then download our free eBook, full of information and tips for creating your GoodBarber app. Download the eBook