View more extensions
Couponing
Boost your sales with special offers
Built by GoodBarber
This feature is developed and maintained by the GoodBarber team
|
For Content apps
|
$6/month
|
Available from the Premium offer.
Why couponing?
Boost your acquisition and retention rates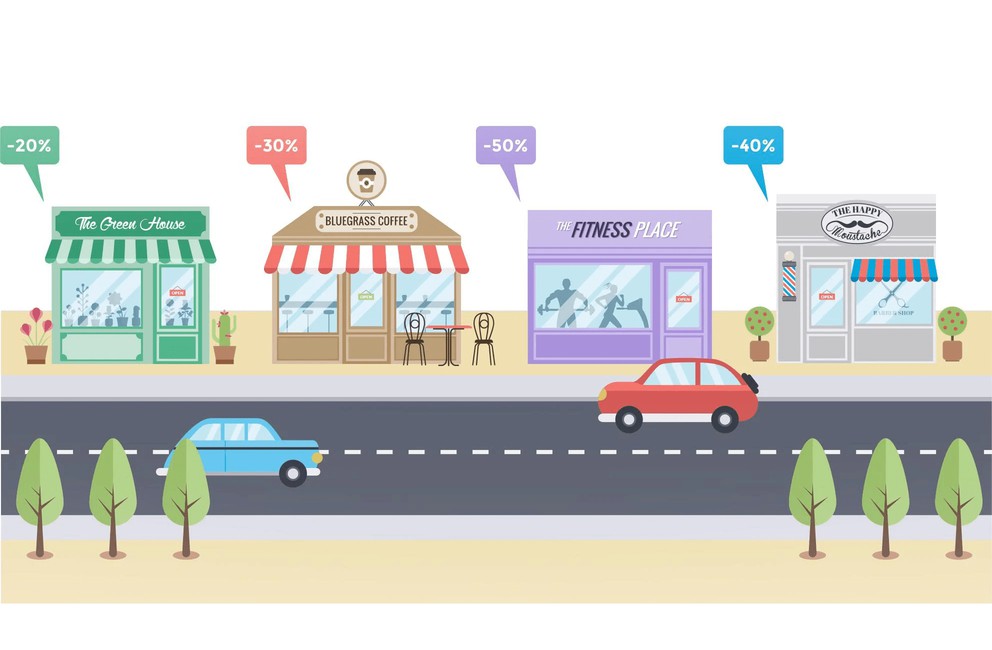 Attract new customers and provide incentives for your existing clients to visit more often. Use your couponing campaigns for a standalone business or, on the contrary, for a network of businesses. With the option to categorize coupons you can deliver deals for several businesses, along with information about the specific shops where each coupon applies.
Discount coupons
Directly inside the app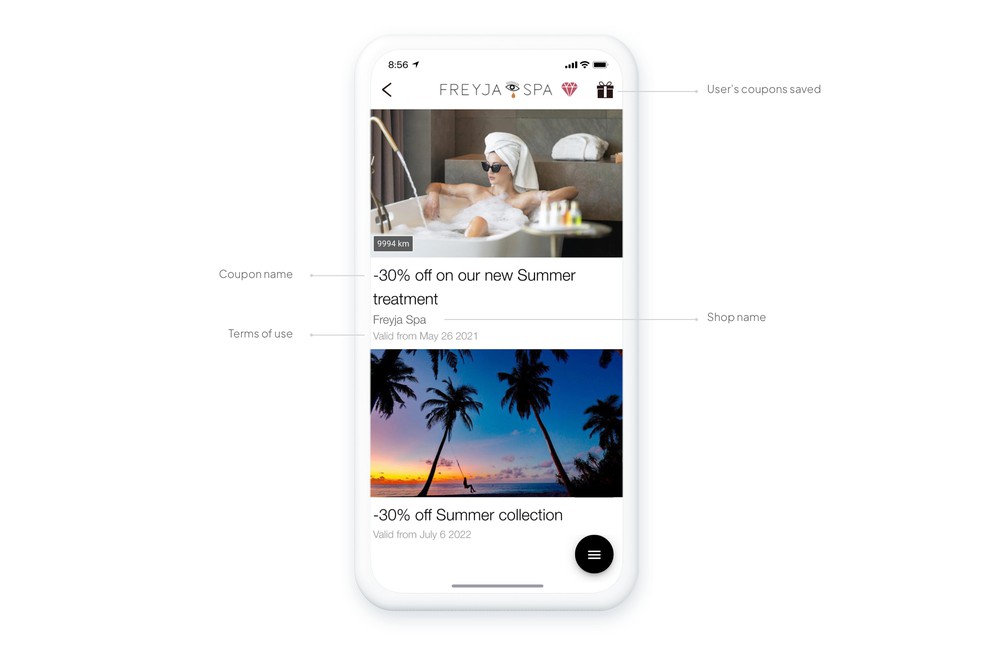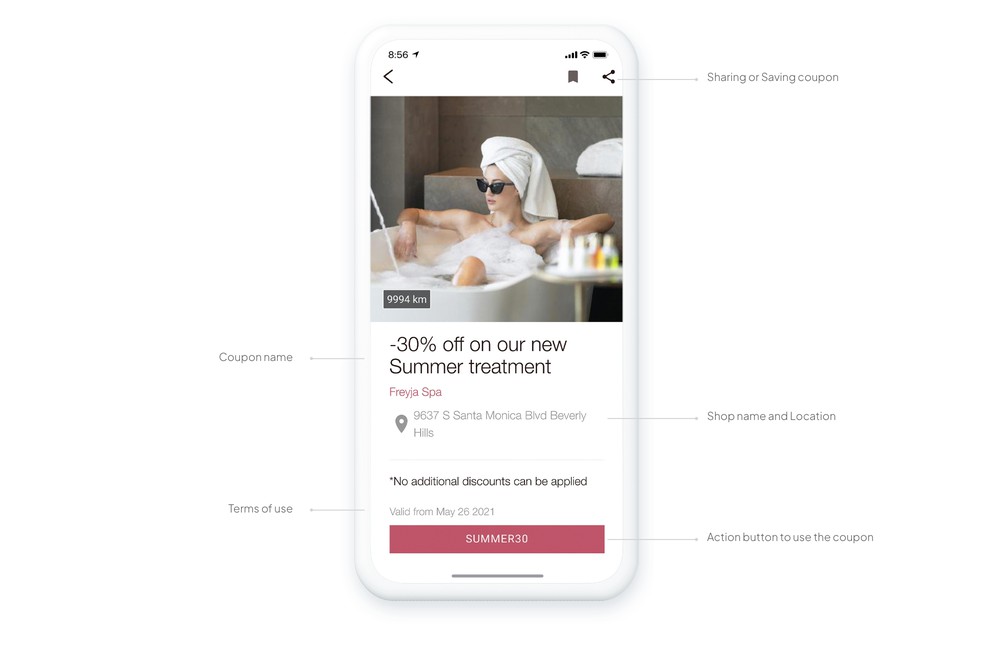 Delivering discount coupons to your clients has never been easier. Users can access all available coupons, save them for a later use or redeem them at once.
On the User's side
Direct access to the coupons of their choice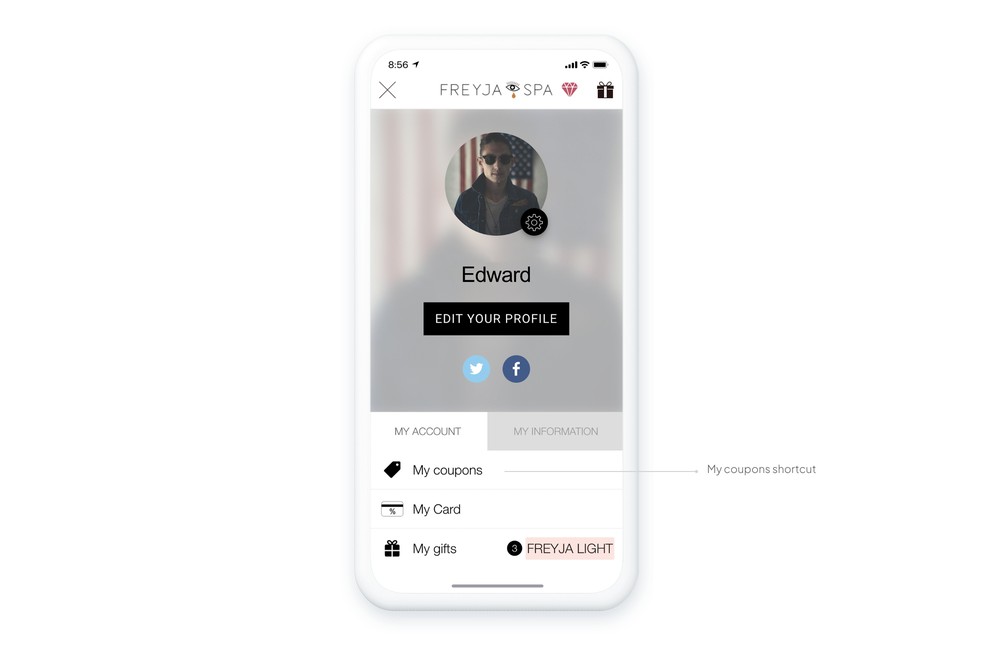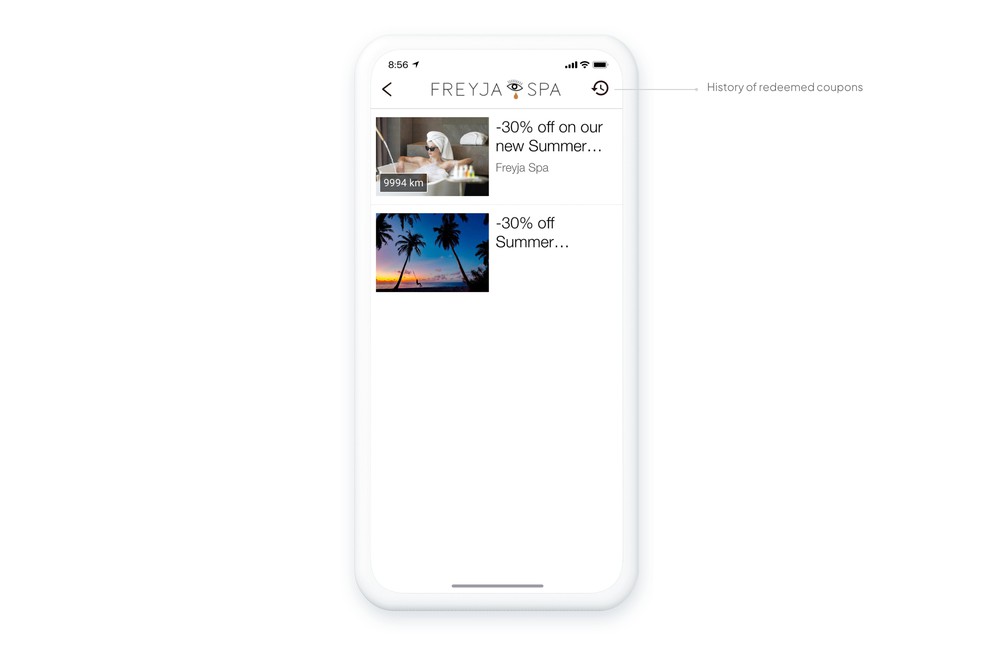 From the Private Profile your users can access bookmarked coupons as well as a history of redeemed coupons.
Customizing your discount coupons
From settings to design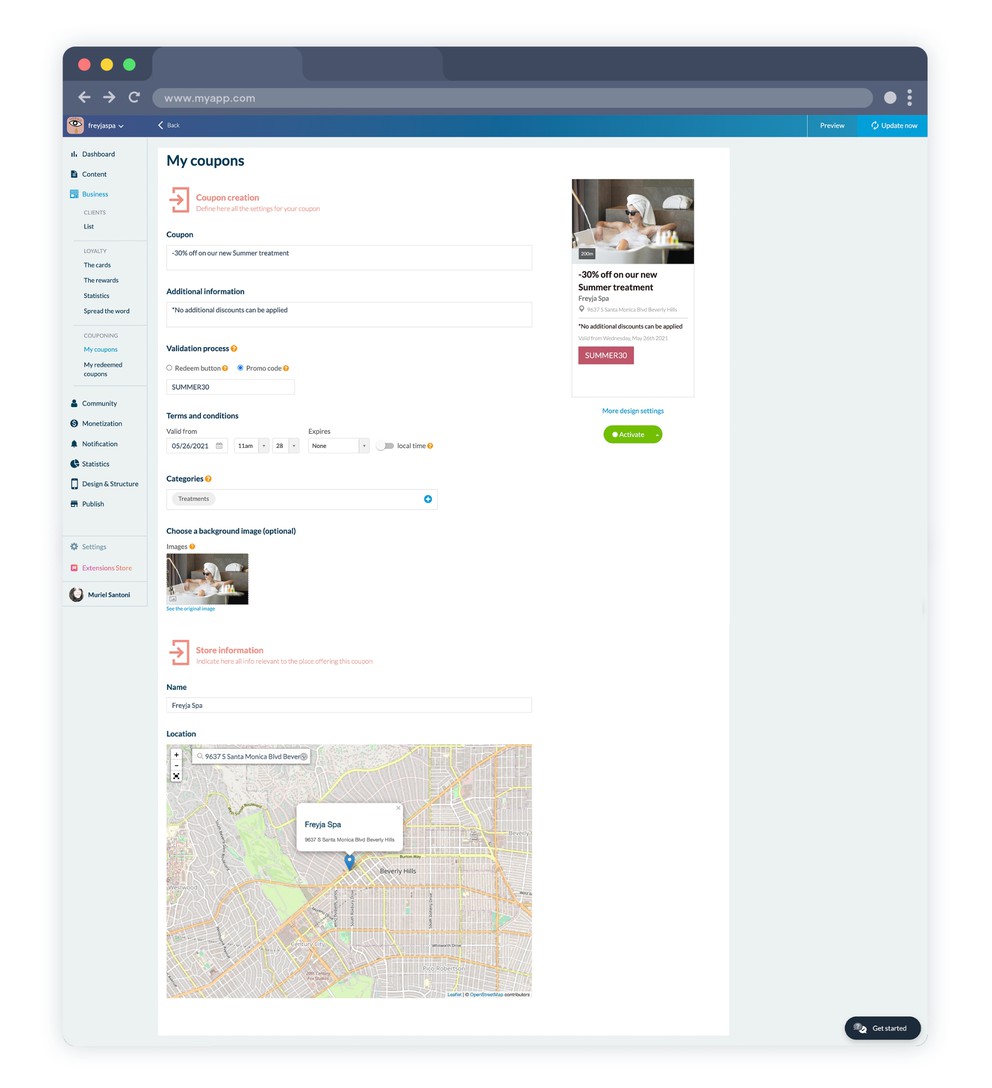 Customize the appearance, settings and content of your coupons: offers, validation process, validity dates, number of available coupons, number of times a coupon can be redeemed by clients, information about the shop, background image, fonts and a lot more!
Statistics & List
Track the performance of your campaigns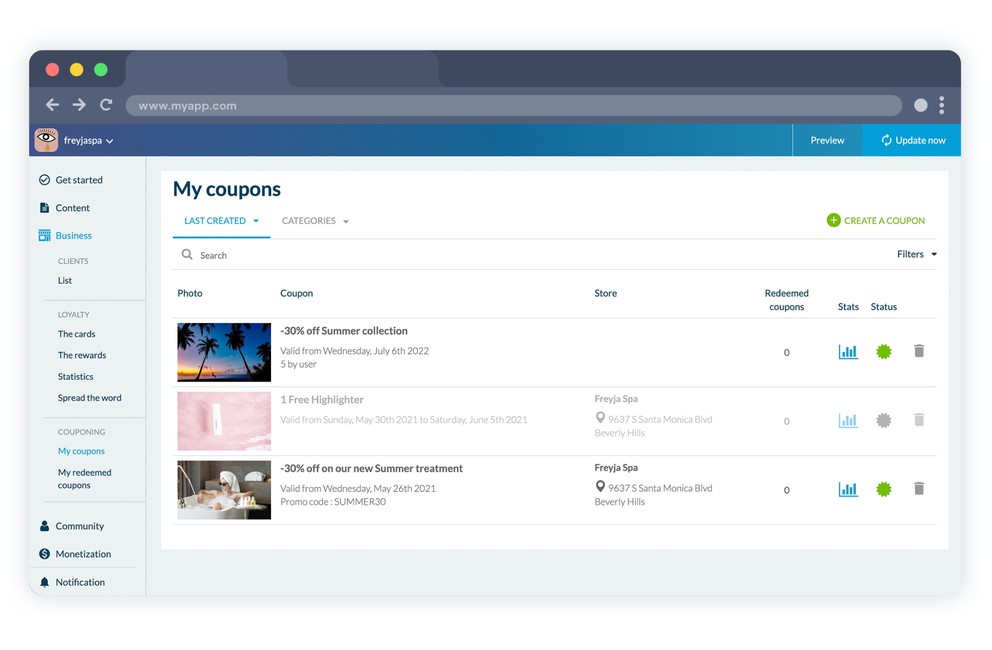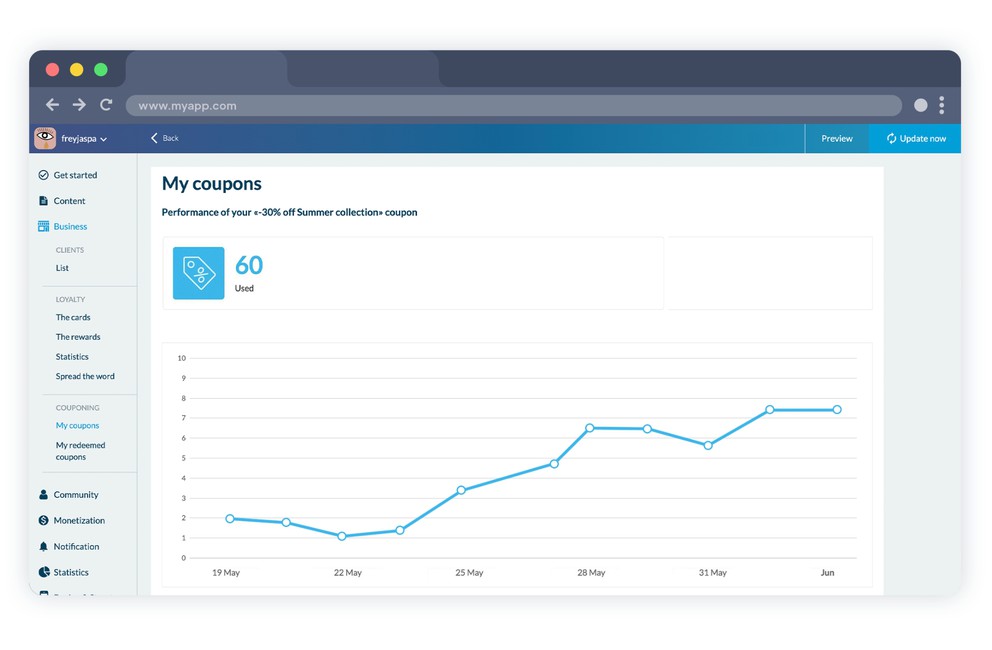 Access all your coupons, organize them by category and track their performance: number of redeemed coupons, status of the coupon, usage broken down by time frames, list of users having redeemed the coupon... You have all the options at hand to make the most of your discount coupons.