The Search Widget
Written by Muriel Santoni on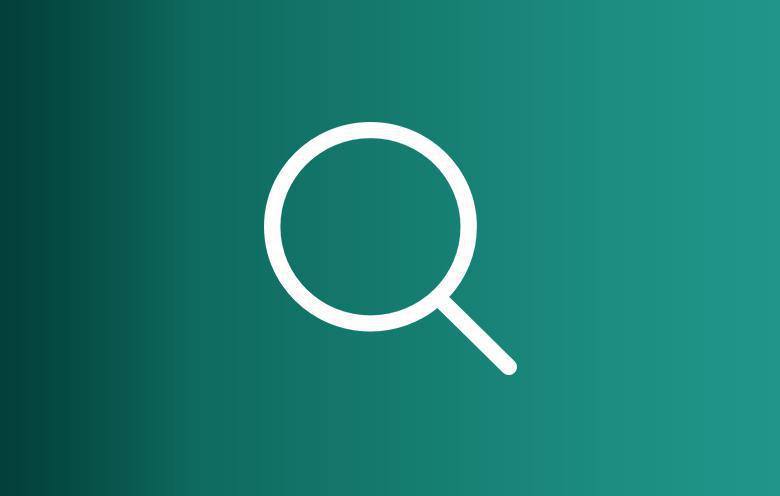 A few months ago, we introduced the
Search section
which allows your users to perform searches within the content of your app.
Now, another way to access the Search section is available :
The Search widget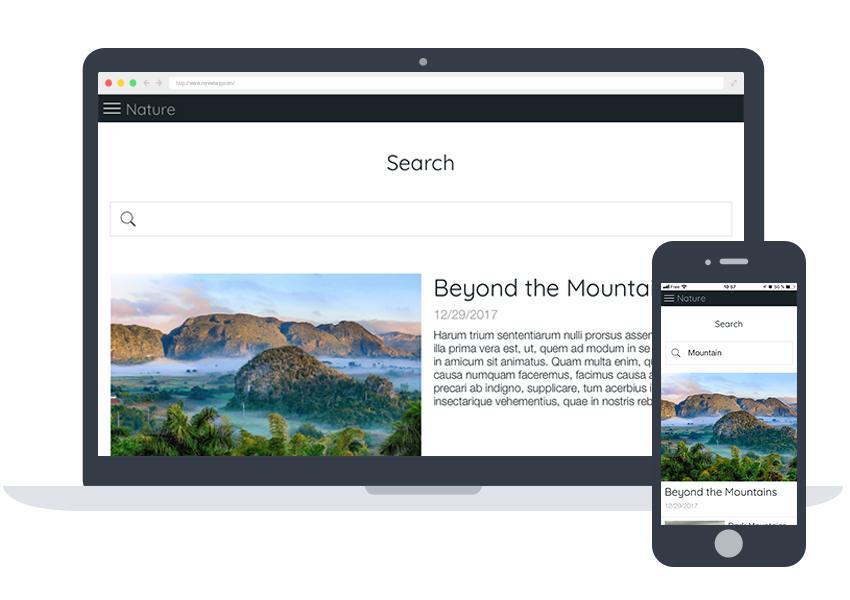 As you know, the
Home
(if activated), is the first screen of your app. It represents the focal point of the application, contains the most essential aspects of user activity, and allows for intuitive navigation within the app.
In addition to the content and navigation widgets, you now have the option to add a Search widget, which allows your users to search for content directly upon entering into the app.
Setting up the Search widget
The Search widget is available under a single template that can be customized to your liking, in terms of the font, font colors, and background and border colors, for example. To do this, just go to the Sections panel, go into the Home, and add the Search widget. Once the widget has been added, you'll be able to modify it.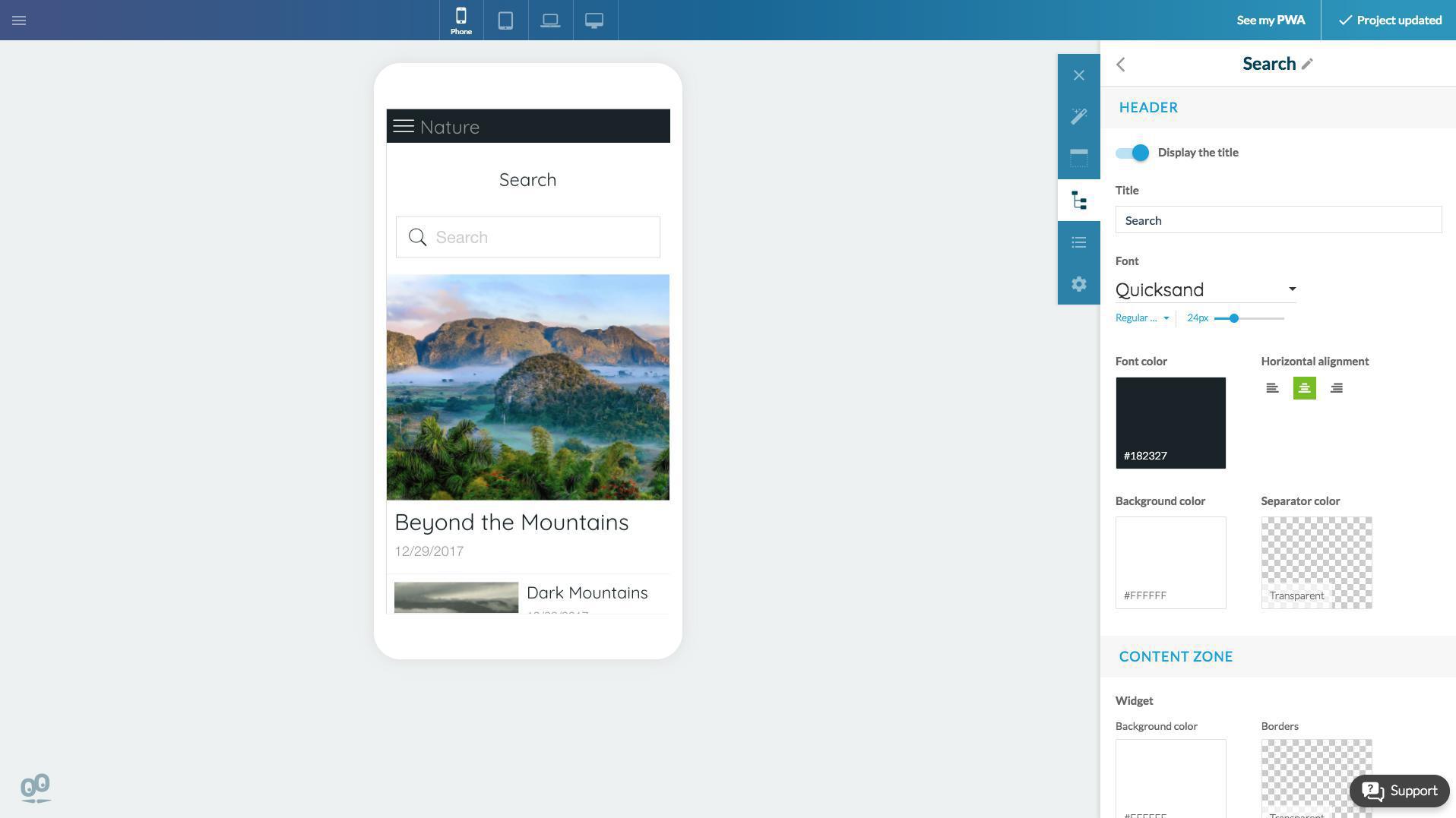 This feature is available with all PWA subscriptions.
Other ways to access the Search section
There are many options for accessing your app's Search section. Here are a few examples :
- a shortcut in the Navbar
- a shortcut in the main menu
- a principal entry point in the menu
- etc.
The Search widget allows you to find a new place for your Search section, or to combine it with one of the suggestions listed above.