World Environment Day 2017, when the GoodBarber team goes green
Written by GoodBarber Team on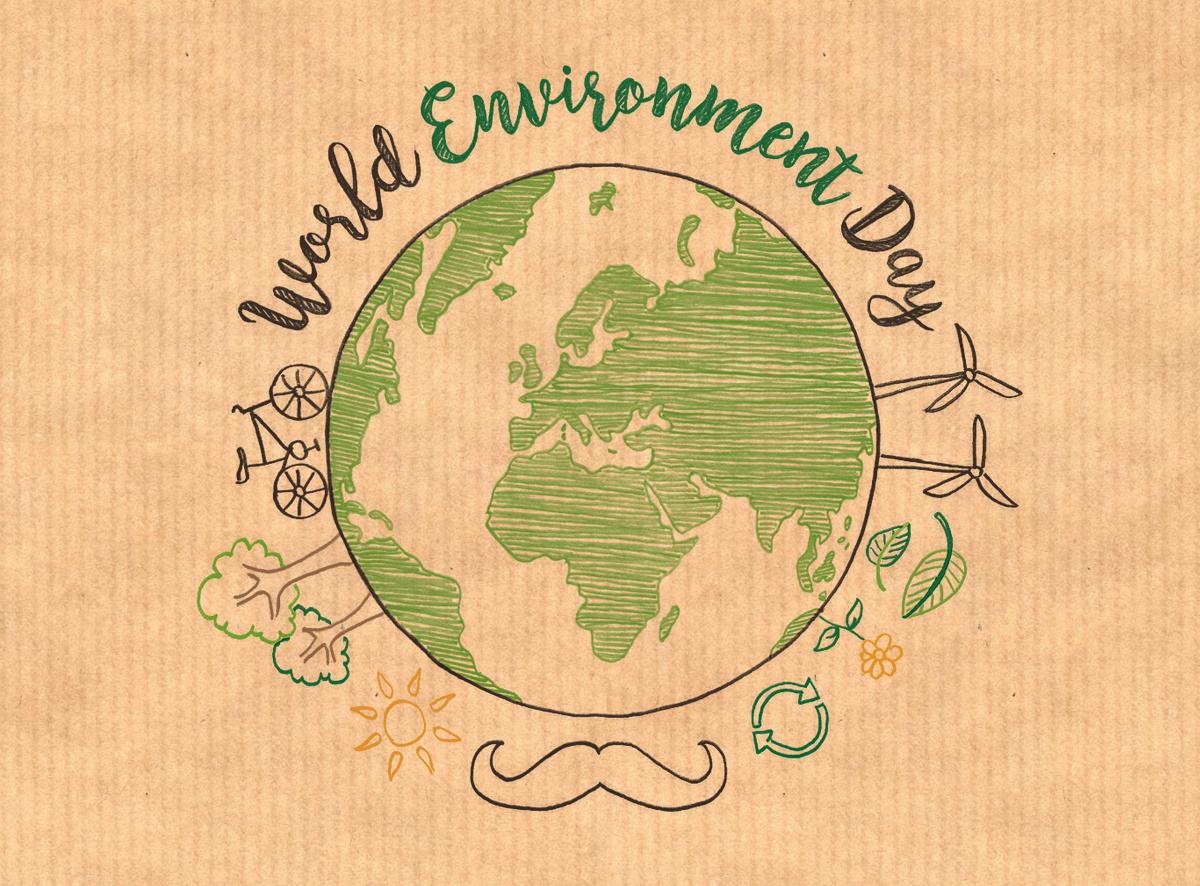 Did you know that Monday, June 5, 2017 is
World Environment Day
? Like with a lot of celebrations, one can't help the feeling that World Environment Day should be everyday. Nevertheless, our home planet deserves all the attention it can get so we figured we'd take the opportunity to showcase some of the actions the GB crew is taking towards making the blue planet a little greener, one small step at a time, and with bigger steps even sometimes— kudos Sebastien for setting up solar panels at home!
As a company and human beings, sure, we have our shortcomings of course but if you are part of those that believe that every gesture, big or small counts, you might enjoy reading through some of the commitments we've made, collectively and individually to minimize or sometimes compensate our impact on the environment. For instance, working in a digital field doesn't necessarily make us ideal ambassadors in terms of carbon imprint, but we do strive towards a better balance, starting with some eco friendly policies around the office.
Jerome, our COO, shares some of these initiatives with us:
Coffee
To reduce the amount of waste produced by the 10,000 coffees or so consumed on a yearly basis by the GoodBarber team, we decided to switch from metallic coffee capsules to ground coffee. We simply invested in a machine with a coffee grinder so that now, aside from the coffee grind waste, there is no other rubbish to account for. Besides, more often than not we use the waste as fertilizer for the
CampusPlex
plants!
Cardboard
The town of Ajaccio has set up a daily cardboard collection which we take advantage of. If you are wondering why an app builder company throws away so much cardboard, ask our employees ;) Since the CampusPlex infrastructure stays open throughout the day, most of our employees ship online shopping orders here.
Glass
This material doesn't make up much of our waste. But, all the same, we recycle it. Plus, with the nearby restaurants in downtown Ajaccio, we are lucky enough to be equipped with dedicated recycling bins in the nearby streets.
Batteries
We've set up containers at the office to act as a collection point, for our own consumption (although we favor rechargeable batteries obviously), but also for our employees who can bring theirs from home.
Paper
As a digital company we try to keep paper consumption to a minimum, however paper hasn't disappeared just yet, and again, we recycle it.
Plastic
Packaging, drink cans, plastic bottles, we've set up dedicated bins so that employees can recycle lunch waste and such. It's picked up twice a week by the town services, around the corner. Through this recycling effort, we've reduced twice the amount of waste which used to go in the regular trash. Previously twice a day, regular trash is now taken out once every two days, a 400 % cut!
Transportation
80% of our staff doesn't need to take a car to commute to work. The CampusPlex is located in downtown Ajaccio rather than in the outskirts. For the same reason employees can enjoy lunch options by foot rather than by car. As for food deliveries, they are are scarce as well!
In the end, recycling probably is where we've made the biggest commitments, but it's only the beginning with more coming soon:
Compost
Being located downtown, we have yet to find the right solution, but it's part of our future plans.
Clothes
Just like for batteries, we are considering acting as a collection point. We don't have enough room to spare at the moment, but it will be probably part of CampusPlex V2.
With most of the GoodBarber staff living and working on the beautiful island of Corsica, enjoying beautiful scenery and nature is a gift which many of us intend to protect.
Here are just a few of the steps we are taking, individually, to protect the environment:
Jean-Paul, Support
"I've started using
cleanfox.io
to empty my mailbox of unnecessary emails. It gives a clear picture of the carbon imprint of your inbox and how many trees you save by deleting emails or unsubscribing from newsletters you more often than not delete without even opening. It's fun (with stats related to your interests for instance, based on the amount of emails you get from such and such senders, etc.) and beneficial at the same time."
Sara, Country Manager Spain
"I've started buying my vegetables from local cooperatives only, with locally sourced produce. I've also stopped eating avocado and chocolate, due to heavy carbon imprint in my eyes. Last but not least, I'm committed to using public transportation as much as I can, even if the Barcelona system is unfortunately renowned for thieves!"
Marie-Julie, Designer
"Waste sorting comes naturally to me now. In addition, all biodegradable waste (paper, carton, peelings, egg shells) is buried in our garden to produce compost which is, in turn, used to grow our own vegetables. I also use public transportation every morning on my way to work and walk on the way back—a 45 minute walk which is partially for the environment and partially to stay in shape!"
Sebastien, Developer
"When building my house, I researched solar energy options and opted for two. The first: hot water production, the concept is simple, just like when you leave your hose out in the sun. Setting it up is pretty cheap and the yield is substantial, with almost all solar energy converting into hot water. In Corsica, sun exposure makes for a powerful system, with 8 months of consumption covered throughout the year. For electricity production, the technology is a bit more tricky and on average, the yield is only about 20%, while the rest goes to waste. The issue is that electricity isn't easily stored. One good thing is, part of it is redistributed to the closest user in need by our local energy supplier. In the end, it's not ideal and a rather big investment, but it's a necessary stand against using electricity produced by the Vazzio plant, which is unfortunately still powered by heavy fuel oil".
François, Developer
"More and more stores in the area offer the option to buy goods in in bulk,
L'Oria
, La Vie Claire... You can use your own glass containers for instance, weigh them, fill them up and considerably reduce unnecessary waste. I'm also an advocate for buying local produce—in France, the origin of goods can easily be traced and I feel we should take more advantage of that, to support local communities. As for producing one's own food, it's a very satisfying initiative, which a garden makes easier, but even a balcony can accommodate a few seedlings of plants. As for meat consumption, the approach of killing what you eat can be a very sobering one (through hunting, fishing). This is how I decided to quit eating meat altogether. I've taken up underwater fishing though, and the quality and freshness is unbeatable!".
Isabella, Country Manager, France & USA
"I've always been sensitive to environmental protection. I grew up eating organic food and very little meat, and took up waste sorting early on. Yet, I had a big lifestyle questioning after reading the book "No Impact Man" by Colin Beavan which basically made me want to take action more. Ever since, I've been convinced that the smallest of steps, taken by many, can make the biggest difference, without waiting for government action. That's also why I crowdfunded the movie "Tomorrow", which is exactly the philosophy and outlook I think the world needs more of right now. On a more practical approach, I buy local produce as much as I can, and luckily, in Corsica, vegetables and fruits are plentiful. On a different note, I use
Ecosia
for most of my online web searches, to plant trees and compensate my digital carbon imprint (unless my job requires that I perform a Google search that is!). Speaking of trees, I've also recently discovered
Ecotree
, a company from Brittany, which lets you buy trees, in
sustainable
forests, both as a gesture for the environment and an investment!"