Become an appreneur with one brilliant app concept
Written by GoodBarber Team on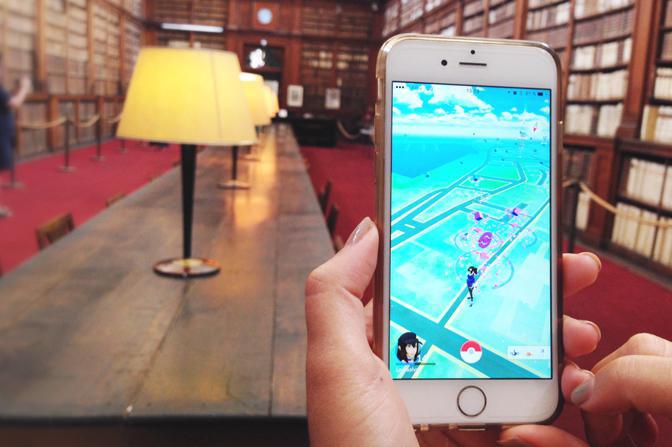 Have you ever given thought to taking advantage of trending topics to launch an app for your business or, to advertise your reseller skills to clients while demonstrating your reactivity? Benchmarking trends and other successful applications out there can be a tremendous source of inspiration. In that respect, today we are going to show you how to use our app builder to bring together an already existing community by creating an in-app space tailored to them.
Completing an existing app
The app market is a very competitive one no doubt, so, when an app stands out, reaching stellar success worldwide, with millions of users downloading the app and talking about it, it's definitely a market worth tapping into. The question is how. Our advice: avoid plagiarism. Instead, launch a complementary app!
The first example that comes to mind is game apps, such as Pokémon Go or Hearthstone. These apps create a frenzy, with users eager to get their hands on extra content, tips and tutorials to progress through their favorite game. And while the original app can offer that content, the most engaged users will also turn to other sources. The more, the better.
That's where a complementary app comes in. It's your turn to shine, with unique advice to set yourself apart and all sorts of insight for users that want to keep one step ahead of the others.
Meeting a community's needs
Another very important aspect games often lack, social features. Your app can address this lack with, for instance,
a chat section
so that players interact among and between different teams, organize meet-ups, etc. A social dimension is a great added value for most app concepts, especially with a close-knit community.
Social apps
are all the rage anyway. T
he likes of Tinder and Snapchat are living proof of that tendency, exemplifying how social platforms can perform when blending the physical and digital.
However, the communication inside these apps remains mostly 1-on-1. With a complementary app, equipped with a calendar section, you can create and promote events and meet-ups In Real Life, offering another way for users to interact with each other.
You can also take the humor approach and
offer a space for the community
of these apps' users to submit and share embarrassing flirt stories or selfies accidentally sent to the wrong person (aka their boss). If your business revolves around relationship advice for example, such user generated content can the perfect addition to your content strategy.
Curating information
If you're into entertainment, what about creating a curator app to collect, organize and present the best of Netflix or SoundCloud? Sure, offering users premium reviews of their favorite shows and music groups is nothing new, but delivering relevant push notifications when a new episode airs or a song is released, can easily trigger engagement with media consumers.
On top of this service, with a Favorite section, you can offer a way for users to bookmark content, thus enabling them to build their own reserved space within the app, with all the content they want to keep track of. Last but not least, with
push settings
, they can decide to subscribe to a particular "topic" and never miss a thing about their favorite TV show anymore. This is bound to help put your app, and ultimately your business on the map.
Keeping things original
Of course, don't forget the stores and their review process. Apple can be quick to reject an app, so give yours the best possible odds and make sure your content complies with copyright guidelines. Make it rich and a useful resource, with video sneak peeks, interviews, pictures, anything that illustrates your app's originality above all else.
The App Store and Google Play have their own sets of rules, and if you want your app to see the light of day and make it big, you have to cope with it.
A common term cross-platforms is that all the content and visuals inside the app should, again, be original. That includes the app icon and splash screen. It's therefore worth going the extra mile and come up with an authentic branding for you app. The bottom line is, you can talk about the app that inspired your project as much as you want, but always give credit when is due, and avoid using copyrighted material altogether, unless relevant.
Finally, as an agency or an individual reselling apps, you can also use this strategy to create buzz around your company and its services. Having actual showcases of your work is always a plus. Demonstrating how you've managed to build a new project from scratch on a hot subject is all the more compelling for potential clients and leads.
Now, examples of success apps will come and go, but one thing is for certain, opportunities are out there, ready to be seized (just like Pokémons). So be sure to stay on top of trends and learn how to navigate our app builder to be able and move fast when the next opportunity to meet potential users' demand arises!

If you are on a journey to
become an appreneur
, our
How to define your concept ebook
is for you. Read it, it's yours for free ;)