Resellers: Make the most of GoodBarber to sell Classic Apps
Written by Christophe Spinetti on
Home page
Navigation menu and sections
Articles
Maps
Event Calendars
Audio & Video
Forms
User Authentication
Chat
Loyalty Cards
Club Cards
Coupons
Beacons & Geofences
Ad networks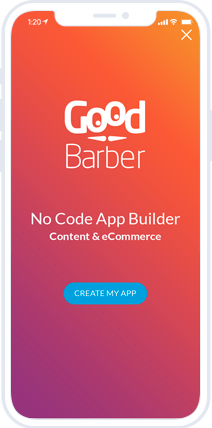 It's possible to insert ads in the apps created with GoodBarber. There are 2 types of
advertising services
. External services (AdMob,
Google Ad Manager,
and Facebook) or
internal advertising
. The external services are natively integrated, but you'll have to create accounts for your clients for each service. Then, the external service takes care of displaying ads from their advertisers according to the content of your client's app. You, or your client, don't need to search for advertisers. And your client gets paid based on clicks on the ads. This option is interesting if the app has a large audience. Otherwise, it will be difficult to make significant revenue. The 2nd possibility is to create ads via GoodBarber's internal advertising network. In this case, you create directly the ads for your clients. You can take care of finding advertisers or not. This works well for apps with a good local presence. Even if the audience is not massive, your clients (or you) will be able to sell advertising. Tip: You can take advantage of this option to sell the service to your clients by marketing the offer to them. The advantage of in-house marketing is that you have full control over the visuals and you charge the advertisers what you want. This is an additional service you can charge to your clients.
Types of apps: News blogs, Specialized blogs, Local newspaper apps, Tourist guides...
Push notifications
Plugin
Still don't have a Reseller account?