View more extensions
Submission Section
User-generated content integrated into your app. Interact with your audience, thanks to the GoodBarber Submission Section
Built by GoodBarber
This feature is developed and maintained by the GoodBarber team
|
For Content and eCommerce apps
|
Free
User to Collaborator: Allow your audience to share content on your app
Involve your audience by making your app collaborative, and build a close-knit community
Adding a Submission section to your GoodBarber app gives you the opportunity to get your users more involved, by allowing them to generate content on your app. When you add the Submission extension to your app, users can send different types of content: Photos and videos with text, or just text alone. This user-generated content will not be automatically published in the app, you'll have to publish it manually from the backoffice, so you can keep an eye on the submitted content and decide what you want to display or not in your app. Discover this extension and its main features.
[CHECKLIST]
Title and Description

Photos

Videos

Text

Email notifications for each content sent

Content management and publishing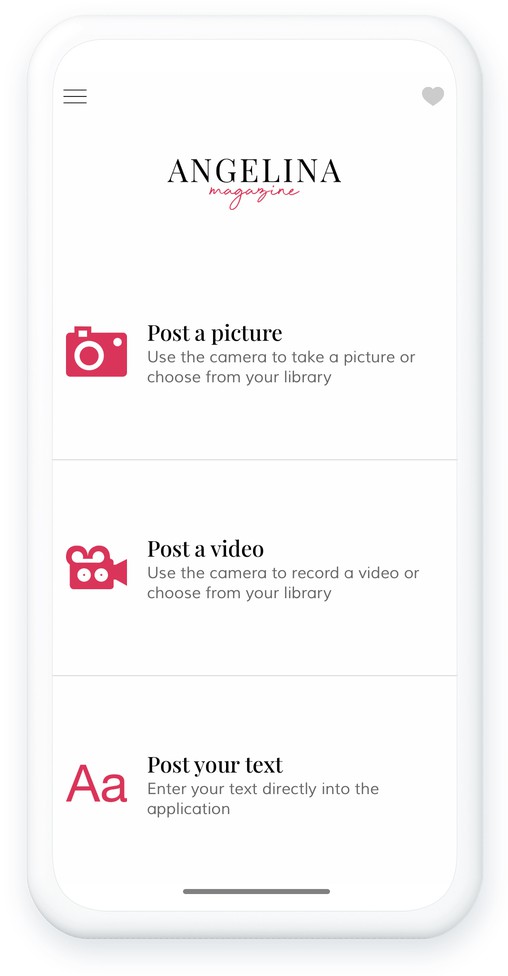 How to integrate a Submission section to your app?
Quick and easy installation in the blink of an eye
The integration of this extension to your app is very simple and can be done in 3 steps:

1

In the Left Menu, click on "add a section"

2

Select the "Submission" extension to integrate it to your app.

3

Enter a name for this new section and click on "Add".

For a detailed step by step guide, please refer to our online help
Your Submission section is now integrated to your app!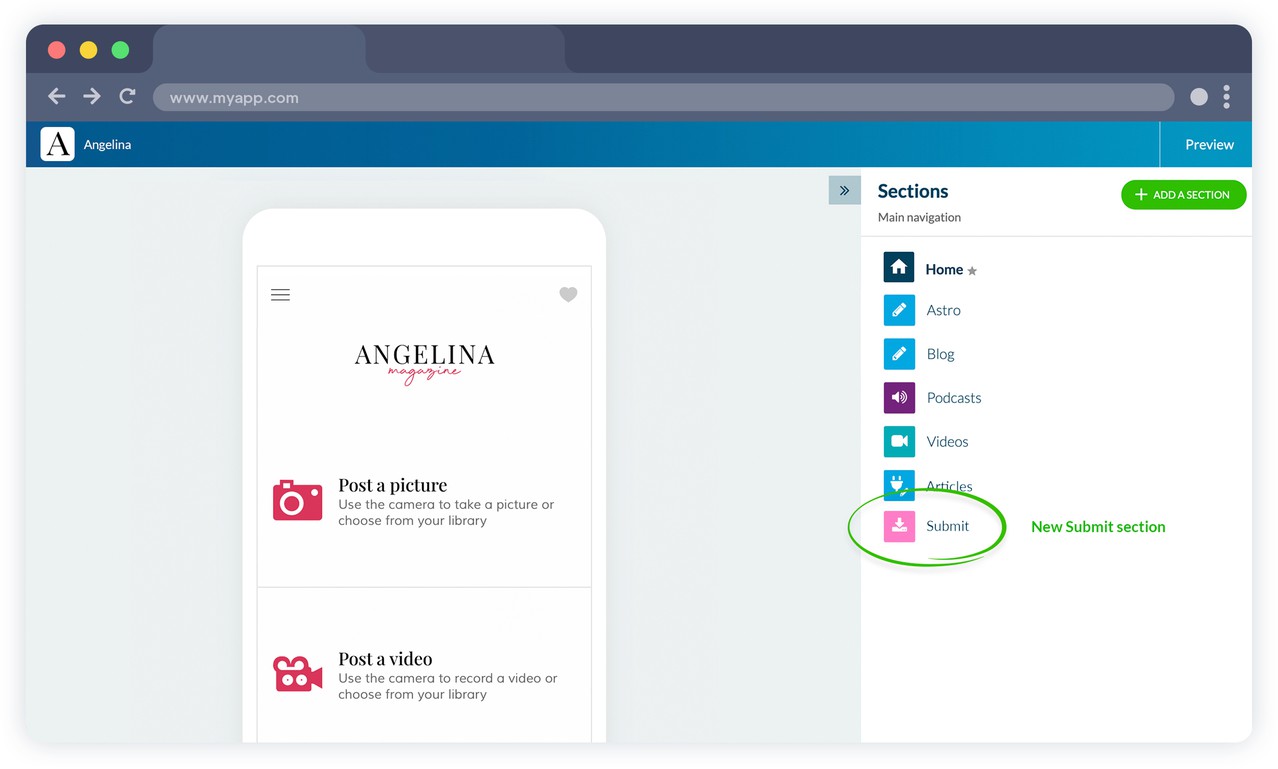 Once the activation of the module is complete, a new Submission section will appear in the menu of your app. You can rename it as you wish, according to the function that will be dedicated to it.

In the same way as the other sections of your app you will be able to modify the design of the Submission section.