View more extensions
iCal / vCal
Add a calendar to your app with GoodBarber's iCal/vCal integration
Built by GoodBarber
This feature is developed and maintained by the GoodBarber team
|
For Content and eCommerce apps
|
Free
Your calendar directly on your app
Sync a calendar to your GoodBarber app. All your events automatically on your app.
You no longer have to enter data one by one and plan each event. Thanks to iCal/vCal integration, your calendar is directly synchronized with your GoodBarber app. Simplify your work and discover a complete calendar and all its features, effortlessly installed on your app.
Title and description

Image and event details

Map

Content Filters

Itinerant action

Calling phone numbers

Add to calendar

Load more events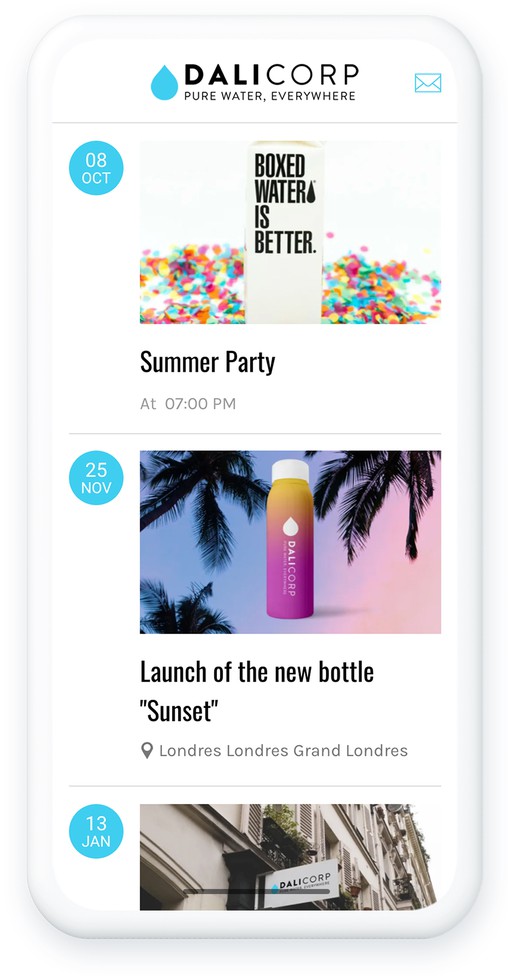 How to install an iCal / vCal calendar?
A quick and easy installation for an automatic synchronization of your calendar on your app.
Make data entry easier and save time by synchronizing your iCal/vCal calendar to your app.

The installation of this add-on is easily done by following these steps:


1

Activate the iCal/vCal extension in your app

2

Enter the name of the section.

3

Paste the URL feed into the Settings field.

4

Click Add and the section will automatically appear in your app.


For a detailed step-by-step guide, please refer to our online help
Your iCal or vCal calendar is now available on your app!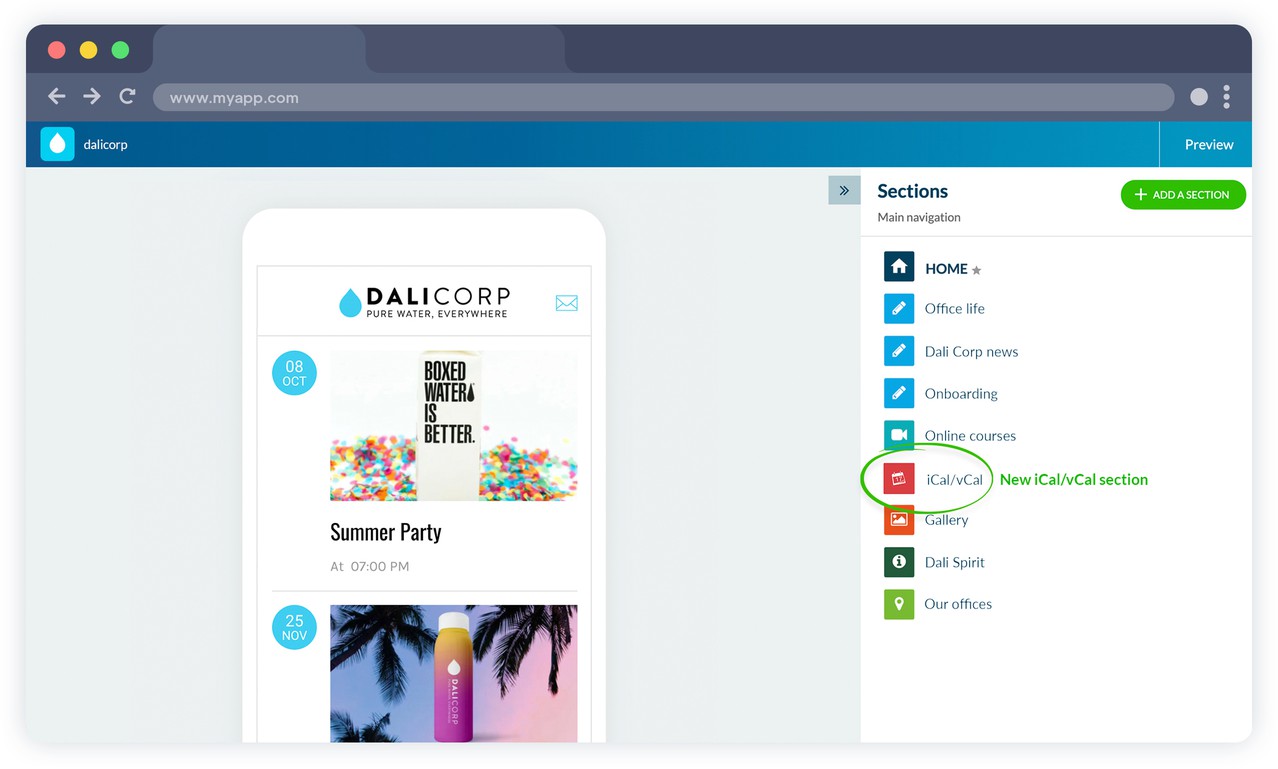 Once the activation of the module is completed, a new iCal/vCal section will appear in the menu of your app, as well as the events widget in the Home section.

From this section you can customize the design. You will find the list of all your upcoming events automatically in your app.