View more extensions
KML
Display and customize geolocated points on a map with KML integration
Built by GoodBarber
This feature is developed and maintained by the GoodBarber team
|
For Content and eCommerce apps
|
Free
A custom map in your app
Your own map available in your app, to highlight key places and simplify their access.
Thanks to GoodBarber's KML integration, you can add a map with your key points in your application. This integration allows you to display strategic places (like stores for example) thanks to a map that you will have created beforehand with the help of platforms such as Google Maps, which will be integrated to your GoodBarber app. This way, you can modify your map as soon as necessary, according to the different possible changes and reintegrate it into your app in the same way. Your map will be permanently in your app, accessible by all your users. This way, you will have more visibility, and will be able to offer additional and relevant content to your users. Discover this integration and its main features.
Title and description

Image

Points of interest

Drawing path and polygons

Itinerant action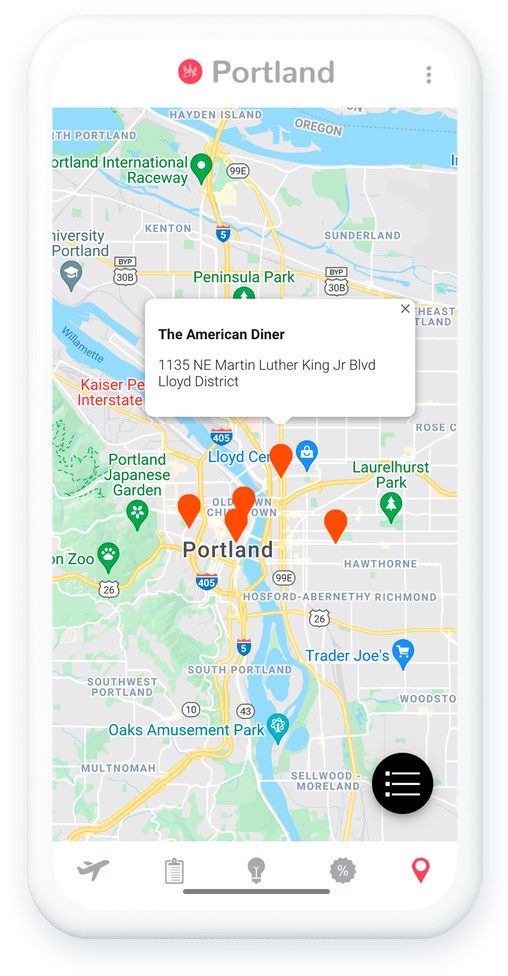 How to integrate KML ?
Installing a KML file in your GoodBarber app is simple, it allows you to add a custom map on your app.
The addition of this feature allows you to highlight strategic locations, by displaying a map and its various key points in your app.

1

Add the KML add-on

2

Give it a title

3

If you choose to upload a file, download the file to your computer, select the KML template and click on "browse" to import the file to your back office.

4

If you choose to use a URL, select the second template and paste the url of your KML file.

5

Click on Add to see the new section appear in your app.

For a detailed step-by-step guide, please refer to our online help
Your map is now integrated into your app!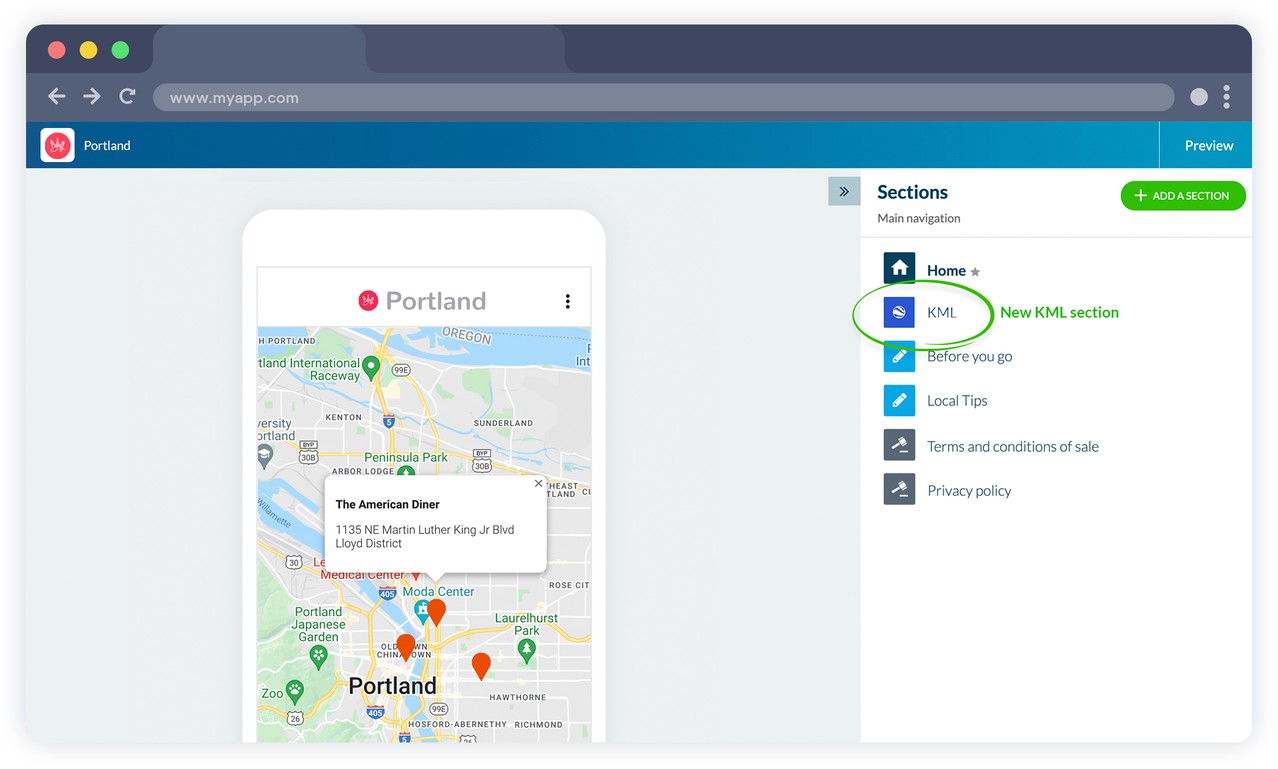 After this installation, a new KML section will appear in the menu of your app. You will be able to rename it according to the available content.

In the same way as the other sections of your app you will be able to modify the design. Find your key locations directly in your app and make it easier for users to access them.