View more extensions
RSS Feed
Synchronize your external online content to your app with GoodBarber's RSS feed integration.
Built by GoodBarber
This feature is developed and maintained by the GoodBarber team
|
For Content and eCommerce apps
|
Free
Your external content accessible on your app
Your external publications available in your app, to optimize access to your online content and its visibility.
Thanks to GoodBarber's RSS Feed integration, you won't be obligated to publish the same content several times. This integration allows you to synchronize all your content published on an external site (like a blog for example), with your GoodBarber app. You can continue to post on the platform of your choice, while automatically integrating this content into your app. The content generated from your external source is synchronized with GoodBarber, and displayed in its entirety on mobile, tablet, laptop and desktop devices.


This way, you will have more visibility, and can offer additional content to your users, while saving time. Discover this integration and its main features.
Title and description

Full or truncated content (depends on the feed you provide)

Share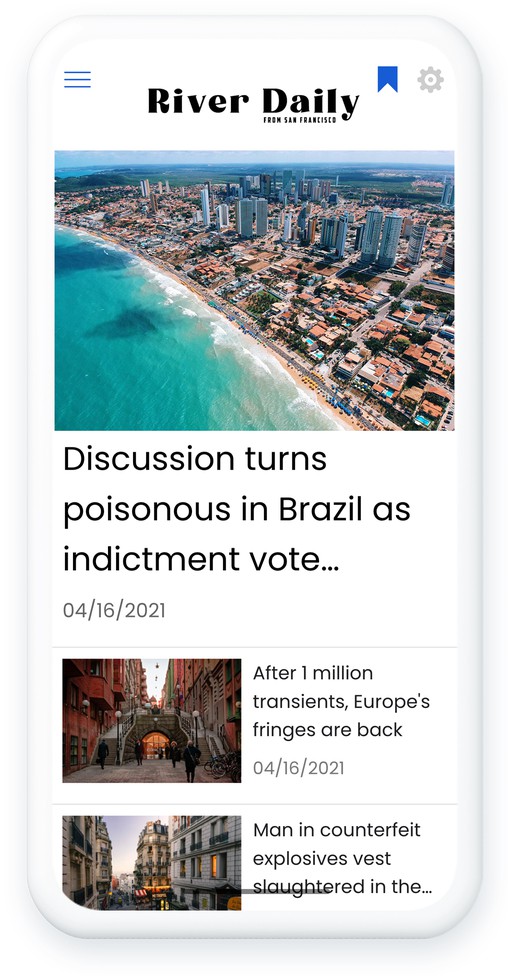 How to integrate an RSS feed?
A quick and easy installation for an optimal synchronization of your contents.
This feature allows you to optimize your time and facilitate the distribution of your content, by making your articles published on other sites appear in the corresponding section.

The installation of the RSS feed is easily done through the following steps:


1

Add the extension

2

Modify the section name with the corresponding content type (examples: Blog, Podcasts, Videos,...)

3

Copy the url of your RSS feed, then paste the URL feed in the Settings field.

4

Click on "Add".


For a detailed step-by-step guide, please refer to our online help
Your website is now integrated to your app!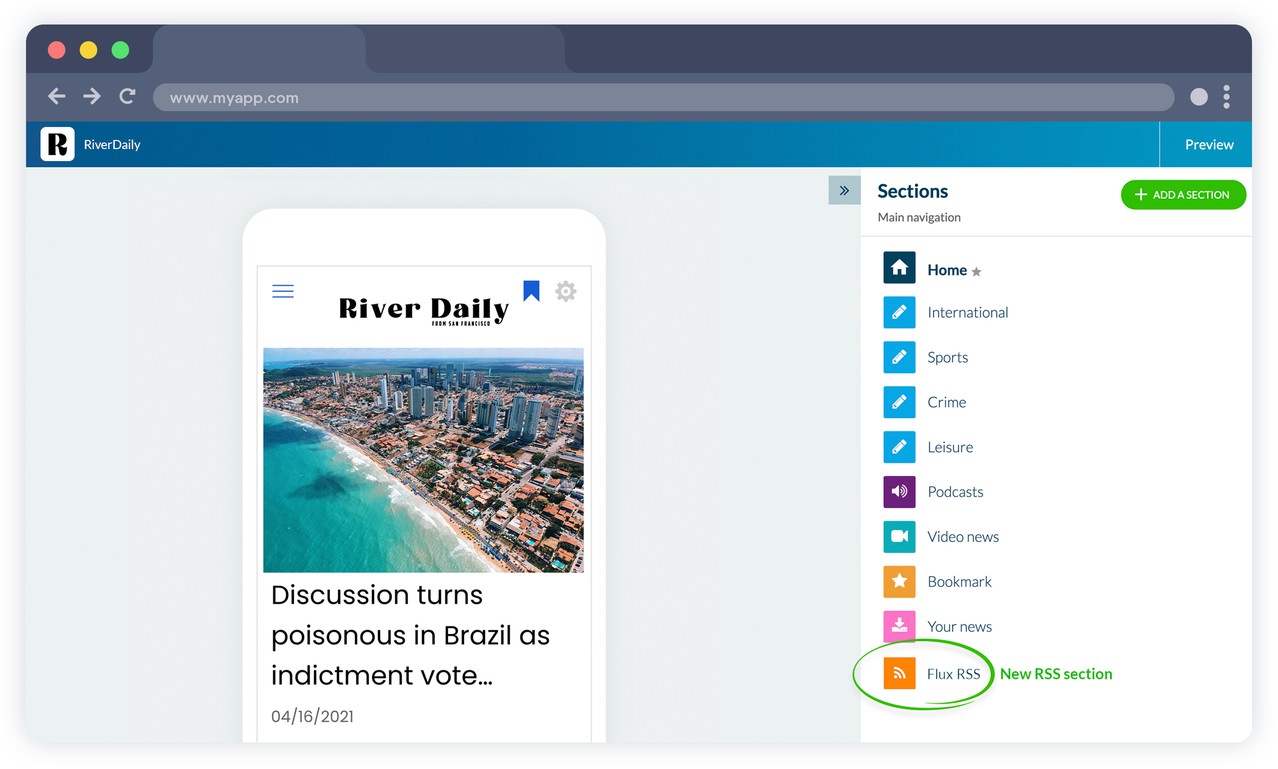 After installation, a new RSS section will appear in the menu of your app. You can rename it according to the content it offers.

Like the other sections of your app, the design is customizable. Publish directly your content on the external platform you just integrated and find the content automatically posted in your app