View more extensions
Vimeo
Automatically display the content you post on Vimeo in your GoodBarber app with our Vimeo integration, for real-time synchronization of your posts.
Built by GoodBarber
This feature is developed and maintained by the GoodBarber team
|
For Content and eCommerce apps
|
Free
Your Vimeo content directly accessible from your GoodBarber app
Bring your community together in one place
While having an app allows you to build a loyal community, it can sometimes be complicated to focus all your content on it. With Goodbarber integration, your Vimeo creations appear simultaneously in your app; no more posting and re-posting each video, or thinking about what you have or haven't posted on your app.

Your content is pre-processed, compressed and cached by GoodBarber to guarantee an incomparable user experience. Your Vimeo content is synchronized with GoodBarber, and displayed in its entirety on mobile, tablet, laptop and desktop devices. They can also be filtered according to your Vimeo channel filters. In this way, you'll build loyalty among your community, allowing them to put aside their favorite content, while increasing your visibility.
Videos and full descriptions

Content filters by categories

Comments

Load more videos...
How to integrate Vimeo?
Vimeo integration is quick. All you need to do is:

1

Add the Vimeo extension

2

Log in to your account

3

Authorize the necessary access to GoodBarber.

4

You just have to go back to your GoodBarber backoffice to finalize the installation, and that's it!

For a detailed step-by-step guide, please refer to our online help
Your Vimeo videos are now available in your App!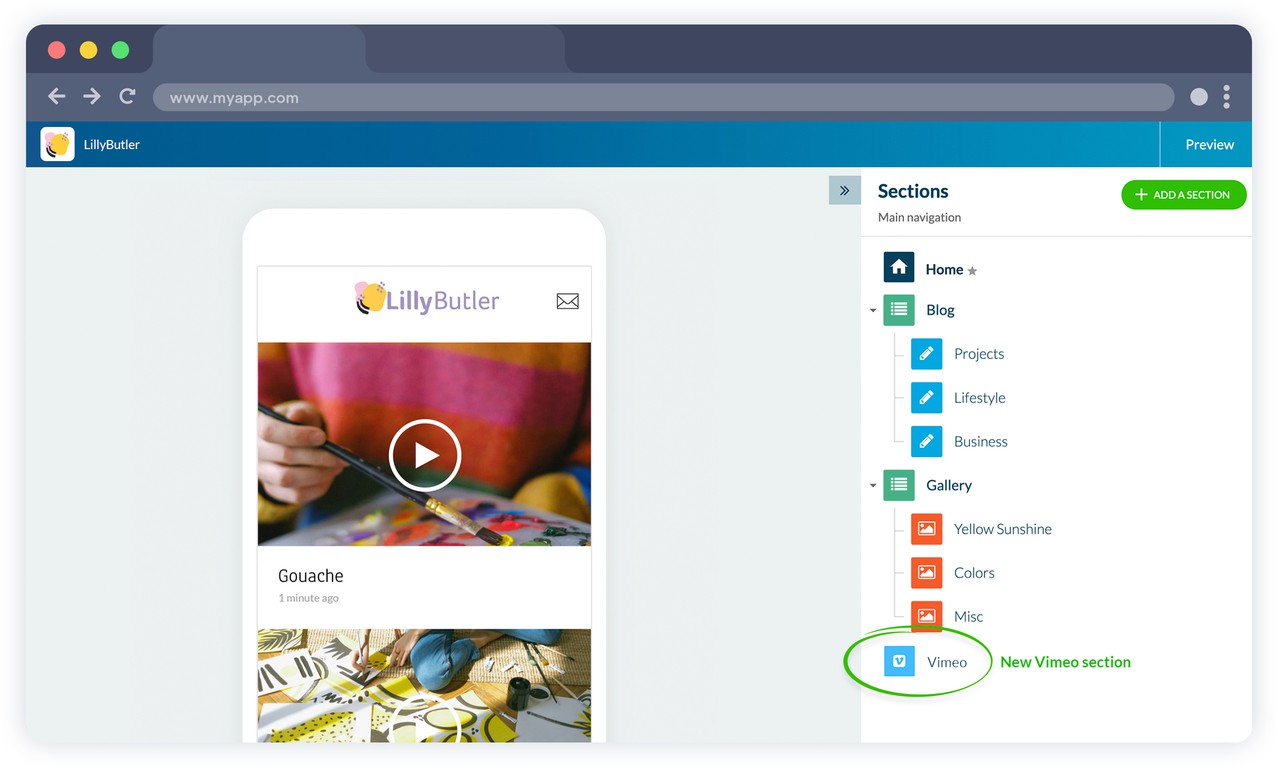 The videos you have published in public are now displayed in the Vimeo section in your app. All you have to do is customize the design as you wish, as you do for all the other sections of your app.