View more extensions
Quick Buy
Allow your clients to buy directly from a product list
Built by GoodBarber
This feature is developed and maintained by the GoodBarber team
|
For eCommerce apps
|
$5/month
|
Fees for the Standard and Premium offers. Free with the Pro offer
"Quick Buy" button
Add products to the cart directly while browsing a product list.
Thanks to the Quick Buy button, your clients can easily add product to their cart from the Home page (product list widget) or while browsing a collection.
Improved Shopping experience
Increase your cart average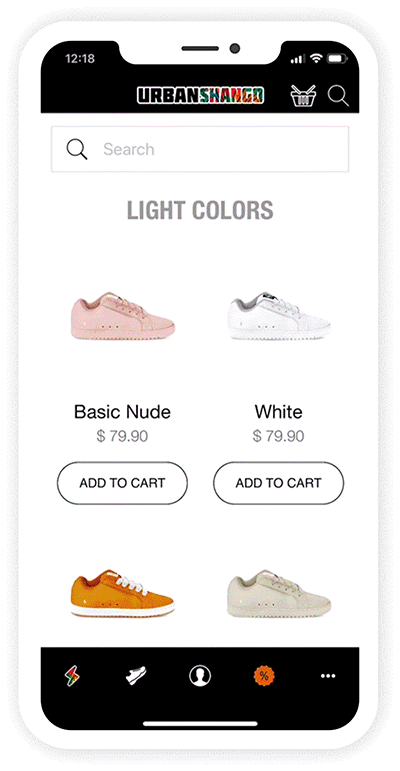 When the clients add the product from the product list or Home page, the button will then display "added" The client never leaves the page they're browsing allowing them to view more products and therefore helping you increase your cart average.