Add-ons and the reseller plan
The add-ons store allows you to add special features to your app and backend.

1/ You can buy add-ons individually for each app
In other words, if you want an add-on for several of your apps, you must buy it several times (once for each app).
This may be suitable for you if you need a specific add-on for a few apps, not all of them.

2/ You can buy an unlimited use of an add-on for all your apps
In other words, you pay a given price and you can install the add-on on many projects as you want.

For example:
If you need the Couponing feature on only 2 apps, you can purchase it individually for each app. With a monthly subscription, you will pay 8€/ $8 per month and per app.

If you need the Couponing add-on on several apps (more than 10 apps), you can purchase the unlimited add-on. With a monthly subscription, you will pay 80€/ $80 per month and will be able to activate the add-on on all the apps of your Agency.
The billing of each add-on, regardless of the project where the add-on is active, will appear and be paid in your alpha account.
In your reseller dashboard, you can see a detailed list of the charges for each project (the project number and project name are specified in the list).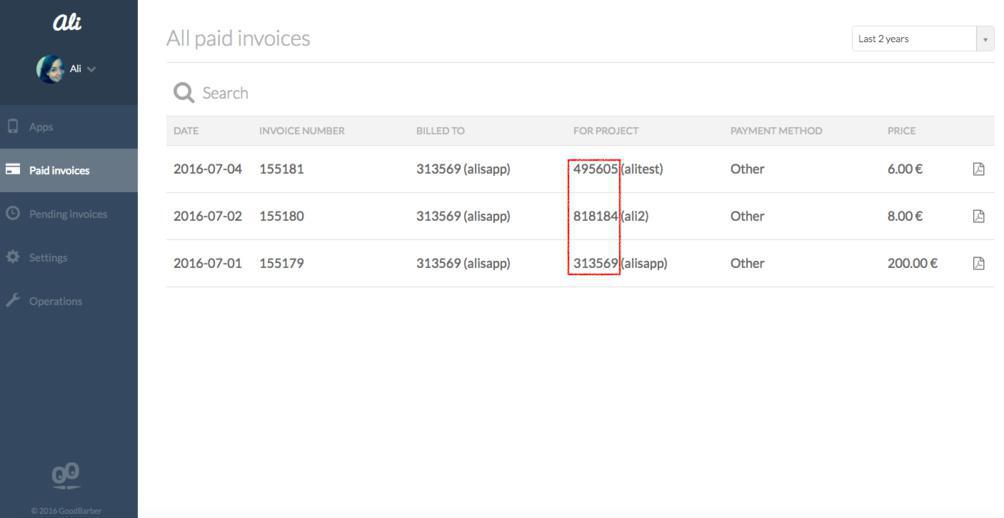 You can (and should!) test every paid add-on for free for one month.
This is a great chance to show your client what the add-on can do for their business without them having to commit, especially if you are charging on a feature-specific pricing basis.

Another great tool you can use to demonstrate the profitability of a feature, is the statistics section (specifically for the loyalty card), which gives an ROI estimate.

More articles