Transfer the ownership of your shopping app
Warning: Only the current owner has the right to request the transfer of the ownership of the shop.
Requests made from another account ID will be rejected.
An app can have multiple administrators but only 1 owner.

To learn how to manage your Account ID, read this online help .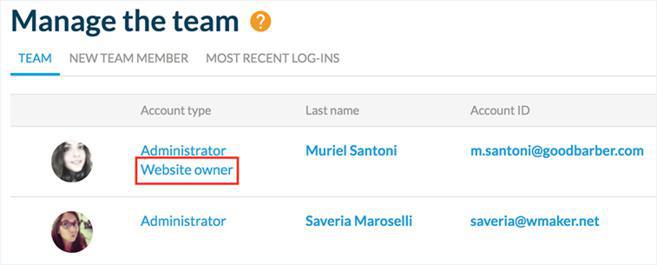 Add the future owner to your team
Add the email address of the future owner of the app as a new team member: Team Management
If the Account ID of the future owner is already part of your team you can skip this step.
Once the future owner has accepted your invite, you need to send a message to the Support to ask for a transfer of ownership.

1. Click "Support" (bottom right corner of your Backoffice), then "Contact Support"
2. Select the categories Account management/ subscription/ billing > Owner of the app/ team management
3. Click "Continue"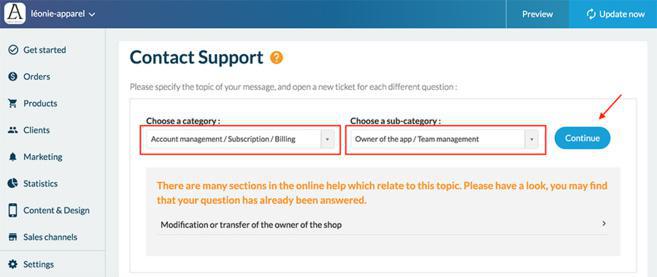 4. Type "Transfer of ownership" in the subject line
5. Type your message and specify the email address (Account ID) of the new owner
6. Click "Send"

We will take care of the rest and you will be notified when the transfer is done.
More articles