Customizing text variables of the app
Customize the variables in your app
The custom text function will allow you to modify some front end variables so you can customize the texts that appear in your app. This feature is available with all plans, at no additional price.

To get started go to the bottom left menu > Settings > App Texts .
​You can easily search for variables you would like to customize by using the search engine.
The variables can be filtered by sections or by keywords.

Please note that not every front variable is available in this customization tool. If the variable does not appear on the list, it is not possible to customize it.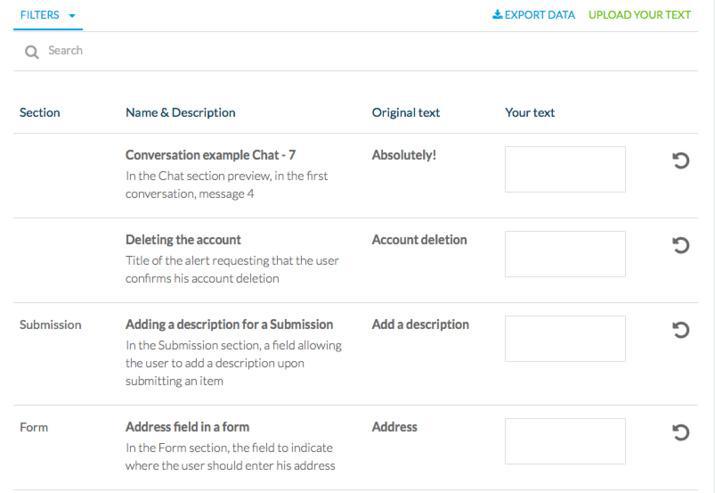 Click on the variable you would like to modify and enter the replacement text in the white box.
If the changes are not applied, please try to empty the cache in your browser and try again.

You can also export or upload your text into the back office. This is a great option if you have decided to duplicate your app. For example:
You can export your custom texts from the original app, and then upload them to other app.

More articles