The White Label extension
Effect of the White Label extension
The White-Label extension allows you to hide logos and mentions of GoodBarber in the back office* or to replace them with your own brand.
The apps (PWA, Android and iOS versions) are already white-labeled.

*The URL of your project's back office and PWA can be customized by adding a domain name. The white label extension has no impact on your URL. Refer to this online help for more details.

Below are some examples of the changes you will see after activation of the White Label extension: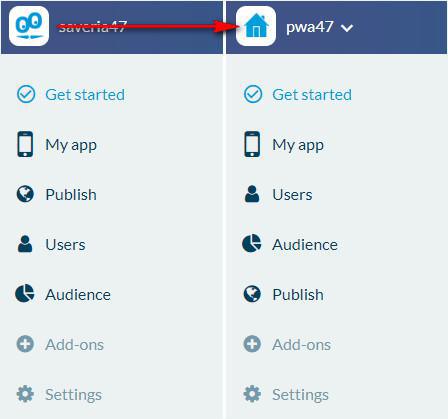 Trial and subscription to the extension
You can activate the White Label extension by visiting the Extensions Store .
1- Scroll down to find the White Label extension
2- Click on "More info" to show the details.

You have the option to buy the White Label extension or to test it for 15 days

The White Label extension costs:
- 40 USD/€ month if you have a monthly GoodBarber subscription plan
- 400 USD/€ year if you have a yearly GoodBarber subscription plan

Add new contributors to your white labeled project (all plans but PWA Standard)
All subscription plans except PWA Standard can give team members access to the white labeled GoodBarber back office.
If you want to add a team member, please, read the following online help: Team Management
Warning: some pages of your app cannot be white labeled.
The pages where GoodBarber appears even when the extension is active are indicated by a GoodBarber logo next to the page involved.
Make sure you don't give access to these pages to your team members if you don't want them to know GoodBarber is involved.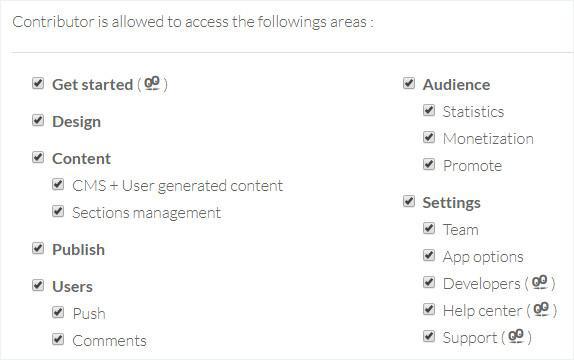 More articles