Automatic taxes management (Taxjar)
Directives regarding sales taxes are complex and constantly evolving. This is why GoodBarber uses TaxJar to manage and automatically update the calculation of sales taxes depending on the geographical zones of your clients.

Taxes are automatically calculated depending on the address provided in the shop's information and on the shipping destination of your products.

Example: This shop is based in USA and ships products to Italy, Spain and Jordan.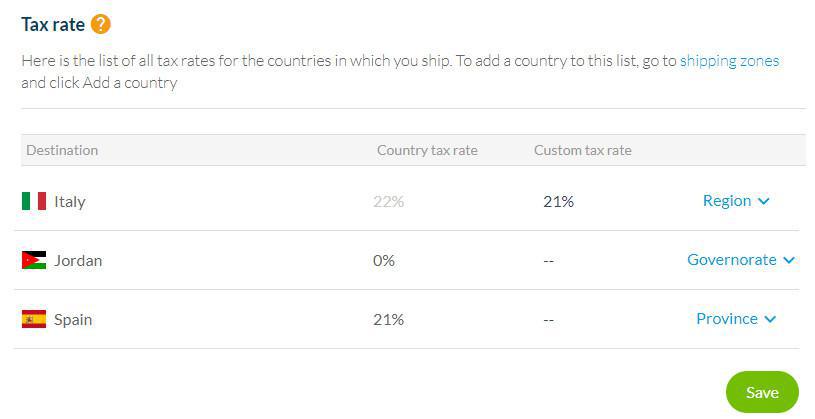 The destinations listed on this table correspond to the shipping zones you set previously in the menu Settings > Shipping Zones

For each destination, a tax rate is automatically applied. It comes from TaxJar, but you can edit it by filling in your custom tax rate.
Click "Save" to save your modification.
To reset it, delete it and save your page.

Taxjar is particularly suitable for the USA and Canada, but if you set custom tax rate, we advise you to always consult a tax accountant to verify that your applied tax rates are correct.

If you manage several taxes rates in your shop, refer to this online help .
More articles