AMP: is the future mobile-first or mobile-only?
Written by Marie Pireddu on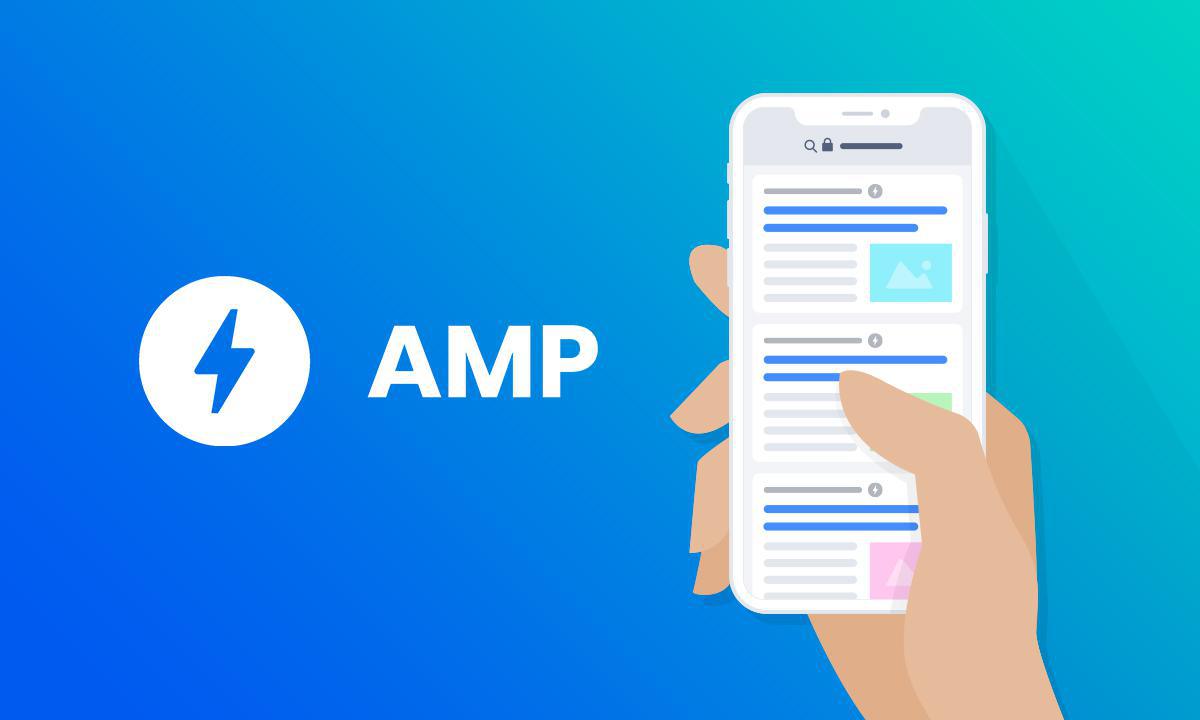 Speed is an integral part of web page design. And online retailers know all too well the importance of a page loading quickly. 47% of consumers expect a web page to load in 2 seconds or less, while a 1 second delay in page response can result in a 7% decrease in conversion (source:
Kissmetrics
).
On Feb. 24, 2016: Google launched its Accelerated Mobile Pages (AMP) project with the aim of making it easier and faster to load web pages on mobile phones. On July 1st, 2018 they announced that all new sites will be indexed using mobile-first indexing.
What are Accelerated Mobile Pages ?
Nowadays, AMP results are scattered throughout organic search results. You can identify them with the lighting icon.
Accelerated mobile pages (AMP) are essentially stripped-down HTML copies of existing webpage content that offer faster load times.
When implemented, AMP makes your mobile pages load instantly thanks to design restrictions and pre-rendering . Meaning that whenever mobile search results include AMP pages, Google starts loading resources for these pages even before you visit them. By the time you look through search results and choose a page to visit, if this page is AMP, then it's already loaded and shows instantly. But if the page is non-AMP, then it starts to load only when you visit it.
For a more technical explanation, AMP
consist of 3 parts:
AMP HTML: A subset of HTML, this markup language has some custom tags and properties and many restrictions
AMP JS: A JavaScript framework for mobile pages
AMP CDN: An optional Content Delivery Network, it will take your AMP-enabled pages, cache them and automatically make some performance optimizations.
Why should you adopt AMP ?
There are many benefits for AMP.
As you know, a page loading faster will result in a better mobile user experience, more views, lower bounce rate and therefore a higher ranking.
As proven in many studies, users are very receptive to the loading speed of a mobile web page. 40% of users will abandon a website that takes more than 3 seconds to load. And if you're an online retailer, 1 second delay can cost you a 7% decrease on your conversion rate. An AMP will help you solve this potential issue.
Improved mobile search engine rankings. Loading speed and mobile friendliness are ranking factors. Sites that are mobile-friendly and PWA are rewarded with higher rankings in organic mobile search results, pages developed with AMP will then most likely rank higher than non-AMP pages. The AMP optimization is further enhanced through Google cache.
AMP appear at the top of the search results or in the AMP carousel at the top of the page.
They are supported by different search engines (BING), content management platforms ( Wordpress, SquareSpace, Pinterest etc) or eCommerce (GoodBarber ).
Most people will look into monetizing their sites or PWA. In 2016, AMP launched the AMP Ads Initiative to provide publishers with ads that load up to five seconds faster than before, are easier to build, have new creative formats, and are supported by over 160 ad networks and 45 analytics platforms.
Also, since AMP are not as complex as your website site plages, there are fewer distractions on the page and it will be easier for your ad to catch your user's attention.
AMP limitations
With the focus being on speed and readability, AMP lacks certain elements. Remember, they are stripped down versions of your website or PWA.

For example they don't allow third party Javascript or form elements. No comments or social sharing buttons. All these are features that are very popular with users. If you are trying to build a community around your brand, AMP will not allow you to do that. You may lose in appeal what you gain in speed and visibility.


Other limits: For AMP pages to work all the time, they must be properly validated and you must use a streamlined version of CSS.
Are AMP the future ?
AMP are gaining a lot in popularity. As of 2018, AMP are used on 31 million domains and over 5 billion pages. And according to
W3tech
, the share of websites using AMP has grown by 70% this past year.
They are indeed a powerful tool. As a marketer, they will provide you with impressive speed, increasing your mobile search engine results. As a user, your mobile experience is improved and you get instant access to content.
In February 2018, Google announced a new, visually focused format for its AMP (Accelerated Mobile Pages) framework. "
AMP Stories
are intended to be "bite-sized," visually engaging content constructed primarily of interactive photos and text", similar to an Instagram or Facebook stories.
With more development such as AMP Stories, AMP are moving towards more flexibility regarding content display and possibly also more towards AMP-only websites.
As SEO continues to move towards mobile devices, the rate of adoption for AMP and other similar technologies will greatly accelerate.
GoodBarber and AMP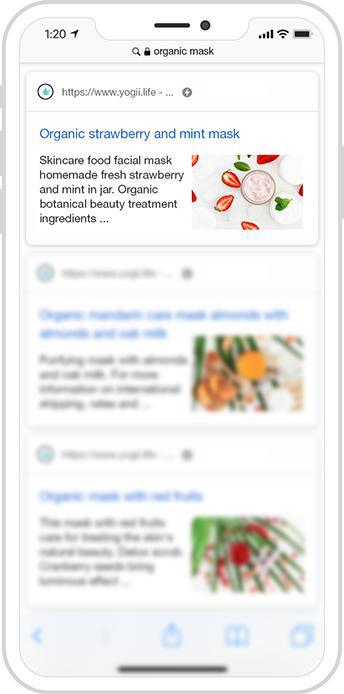 As you may already know, GoodBarber recently added a new
AMP feature
on its Shopping App.
With this technology applied to all your products page, you ensure that your pages are loaded almost instantly resulting in a perfect user experience and increased customer retention.
The improved search engine results will help you drive traffic to your shop.
GoodBarber offers you the possibility to use
Google Tag Manager,
therefore allowing you to add AMP analytic tags. This will allow you to gather important data on your AMP: which pages are the most viewed, where do your users come from etc.
However this will require some technical knowledge and understanding of Google TAg Manager. You can find more info in
Simo Ahava's article.
AMP are a powerful tool. They offer impressive speed with less and less usability limitations.
While, mobile- first has been the trend for a while, especially with eCommerce, it seems however that the latest developments tend to gear marketers towards a mobile-only approach.
Related Articles