Bruno Langlois/Pikes Peak 2016
Written by Isabella Leland on
We are thrilled to announce that we are sponsoring
Bruno Langlois
for his participation in the
Pikes Peak International Hill Climb. T
he Corsican world-renowned motorcycle driver and 2013 Pike Peaks winner is a favorite for the 2016 edition of the competition.
Mastering the awe inspiring tracks, 156 turns, of the second oldest motorsports race, 2016 is the 100th edition, is an achievement in itself, so was making it to the 3rd place in
Pikes Peak 2015
.
But, like all champions, it's the first place in the
"Race to the Clouds" that
Bruno Langlois will be aiming for once more!
A few weeks ago, we discovered firsthand the Kawasaki Bruno Langlois will ride for the competition. It's a beauty, and not just because we are proud sponsors ;)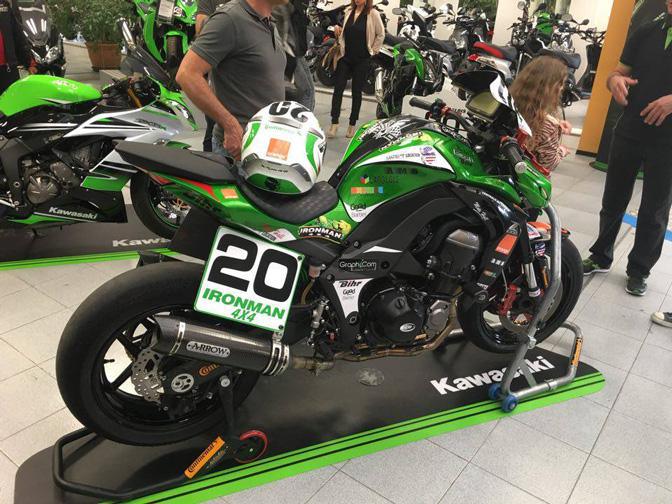 If you're curious to learn more about this epic race set in beautiful Colorado Springs, you can follow practice days on Facebook, on
Bruno Langlois' page
.
As for Race Day, it will be on June 26, 2016!