How to grow your app's user base?
Written by Jerome Granados on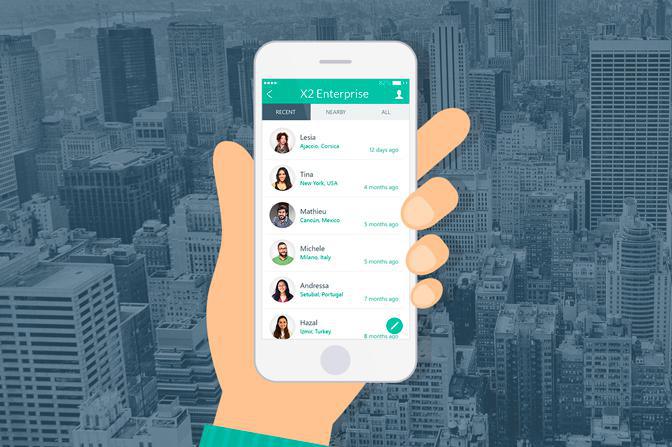 So, your app is published on the Stores and you are, obviously, very proud of it. Now, what you want to do next is increase your number of users, right? In this article, I will share 5 tips to illustrate what can be done to
create a real community around your app
.
1 - Provide a good user experience
Let's start by the beginning. To get users, you need a great app. It sounds obvious, I know, but I prefer to mention it. No matter which solution you choose
to create your app
- coding from scratch or using
an app builder
- put a strong focus on the user experience. There are many solutions on the market to create an app. Take the time to test them and push them to their limits in order to see if they can deliver a good user experience.
At some point, you may hesitate between creating a native app or a web app. The good news is, at GoodBarber, we build native apps for iOS and Android, along with the HTML 5 (web app) version of your project. No need to choose! We put design and user experience first, across platforms.
2 - Suggest sharing on social media, right from your app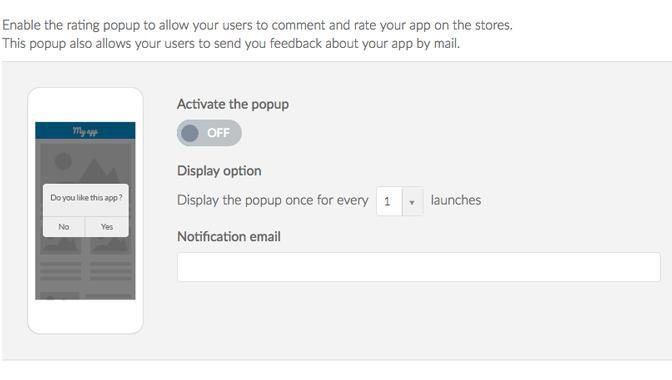 There are many ways to encourage people to share... if you give them the appropriate tools. On each page of your app, determine if it holds something valuable to be shared. If it's the case, provide sharing buttons
at least
. CTAs are also great to drive engagement, use them to encourage social media sharing! If you are a publisher or blogger, it can be as effortless as finishing your articles with a question mark. A simple yet efficient trick of the trade.
Sharing obviously starts with your content, the better your articles, photos, videos, the more likely they'll be shared, leading to more traffic, a virtuous circle. You can also enable a section in your app dedicated to user feedback, ask for
app ratings
and recommendations on the Stores.
3 - Promote your app ... outside of your app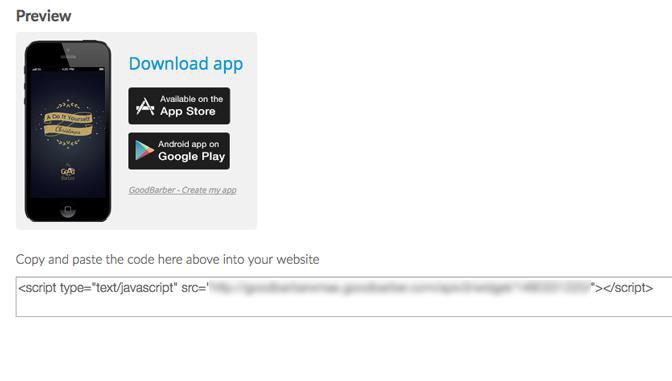 Now's the time to leverage your web presence, outside of your app! Promote your app on your profile in social networks, and above all, on your website. Create
a landing page
or an article to introduce your audience to your beautiful app. This will allow you to use the power of SEO. If you manage to get your app featured on other websites, even better! Don't forget to provide the download links for both stores.
Another thing that works well, creating a widget and adding it on your website, to showcase your app
on relevant pages, along with download buttons.
In your GoodBarber back office, go to Audience > Promote, to discover the many options available to spread the word about your app (widget, buttons, QR code, and more).
You can also add to your website a smart app banner, it will be displayed when visitors access your website from a mobile device. Uses this banner to suggest them a better experience, with a quick app install!
4 - Give the right link to the right store
If your app is available for iOS and for Android, you may have faced this terrible issue when you can only give 1 link to download your app :( Should you give the link to the App Store or the link to Google Play? An impossible choice!

Fortunately, there are online services you can use no to bypass the dilemma. Just give them your App Store url and your Google Play url, and they will give one that will work everywhere. This url will detect from which device it is called. Regardless of whether it is from an iPhone or an Android device, the user will be redirected to the correct store.

If you are a GoodBarber user, you have access to this feature right from your back office. Your universal download url looks like : http://[MYAPP].goodbarber.com/apps/download/
5 - Find your best ambassador

Try to know who is using your app. Making sure you have access to this very precious information should be decisive
when choosing your app building solution
. With GoodBarber, you do have access to statistics, directly from the back office of your beautiful app, as well as the possibility to connect external statistics tools such as Google Analytics or Flurry.
Use these options to
know your users.
In the users list provided in your back office Users > My users > List, you can visualize most recent logins, sign ups and also discover how your users behave inside your app. Do they share content, or do they only read it? What's more, you can even know how
many followers they have on Twitter and Facebook. Insight you can use to identify potential influencers interested in your app, and turn them into ambassadors.
Being recommended by someone who has great authority, or even by a friend, is certain to generate results. People are more likely to follow a recommendation from a person of trust. To put it simply: don't overlook the power of good old word of mouth!
These solutions only request that you invest time and energy, not money. All the more reason to follow these tips without further delay. Besides, they will make your app more cost-efficient a win win for you!