It's a win! Bruno Langlois comes in 1st place at Pikes Peak 2016
Written by GoodBarber Team on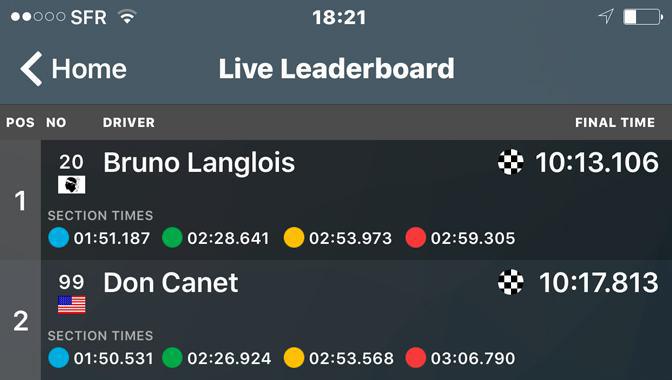 A few days ago, we announced that we were sponsoring
Bruno Langlois
for his participation in the 2016 edition of the Pikes Peak International Hill Climb.
It was safe to have high expectations, after all, the Corsican champion was Pikes Peak winner in 2013, and came in third place at
Pikes Peak 2015
.
And yet, it was still a thrill to witness Bruno Langlois taking the lead yesterday! Our favorite driver definitely rose to the challenge, mastering the 156 turns of the epic race in the impressive time of 10 minutes and 13 seconds. With the coveted finish line standing at no less than
14,115 feet, the Corsican flag waved high Sunday in the Colorado Mountains.
A jaw-dropping performance which is all the more part of
motorcycling
history as 2016 was the 100th edition of Pikes Peak. Congratulations Bruno!