M-commerce: The Power Extension of E-commerce
Written by GoodBarber Team on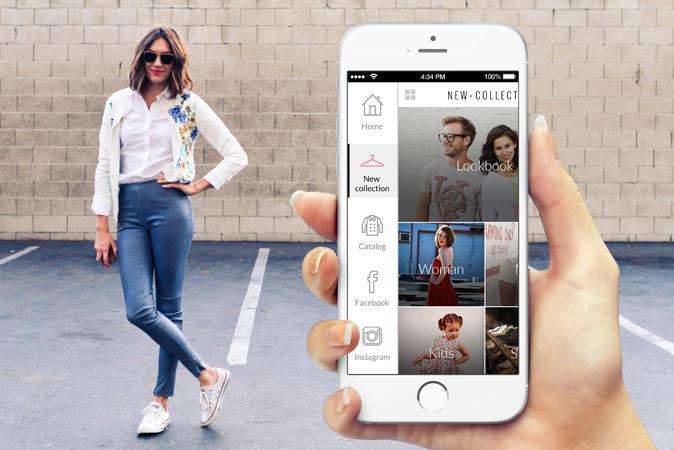 Are you considering m-commerce for your business? Whether you're not completely sold on the fact that m-commerce is necessary, or you're unsure on how to go about forming an m-commerce strategy, it's important to start by understanding this new way to buy. Just like transitioning from a desktop product to mobile is an adjustment, the evolution from e-commerce to m-commerce implies a few changes, to be profitable.

Is m-commerce really all that useful?
Just to reiterate the difference between the two, e-commerce (electronic commerce) is the term describing all transactions done through the internet, and m-commerce (mobile commerce) is a subset of the former, which includes buying and selling via smartphones and tablets, and also includes mobile content purchases (apps, in-app purchases, etc.).

If you are a business already utilizing e-commerce to sell your products, it's probably safe to say that organizing your products/services decently to be sold online took a bit of time and effort. The idea of redoing this whole process to offer yourself in the m-commerce channel may seem overwhelming and like a big time investment, but by choosing not to do it you are missing out on a very large potential audience.


From one quick glance around any public place it's not difficult to see that most people dedicate every spare second directly to browsing their devices. Consumers use their smartphones as a price comparison tool while shopping in physical stores. They also make impulse purchases: say your business catches their eye on Instagram, m-commerce is a more efficient option to drive them to complete their purchase. Beacons are also shaking up the way stores communicate with finely-tuned notifications.

Although the argument stands that online shopping is done more easily and pleasantly on a larger screen that allows for multiple side by side windows, etc., there are many situations in which browsing and purchasing online cannot realistically be done with a computer. Having a product readily available for sale on a mobile device is directly meeting the consumer's need during those such times, and if you don't meet the need, somebody else certainly will.

What strategic considerations do I need to take into account when creating my m-commerce plan?
First it's necessary to decide how to offer your products—will you showcase them in an already established platform such as Amazon or Shopify? Or should you go with a more internal, from scratch approach? Using a platform such as Amazon allows your product to be easily compared to competitors (which can be positive or negative) and is quite simple as far as implementation goes—no special designing or configuring necessary, the platform provided is as comes and will appear just as so in the app. For a more personalized setup and for businesses that are unable to sell on these sites (such as those selling a service rather than a product), internal content is preferable.

Of course creating optimal user experience is another main concern. Customers abandoning their shopping mission due to complications while trying to make a purchase, or just a plain confusing, unenjoyable setup is a real problem, and many sales are lost due to this. Customers tend to deem online shopping user experience as much higher when done on a computer or laptop, which is a large contributor to the lower conversion rate seen in mobile devices compared to computers, but we strongly believe that this does not have to be the case. With the proper tools needed to create a great m-commerce feature, as well as some knowledge concerning what your customers are expecting in an online shopping experience, making mobile their go-to purchase method is a conceivable goal.

Mobile commerce represents a
business opportunity
with so many less limitations on the user than e-commerce in general, so not taking advantage of it is really a huge potential loss. Whether you are selling a product or a service, giving the customer the opportunity to discover what you offer and purchase it anytime, anywhere shows that your brand values adapting to the consumer needs and being flexible to their preferences—the ultimate payoff for you being satisfied customers and higher revenues. Don't wait to get started on your m-commerce plan, the trend is quickly growing and will soon be an expected feature of every business.