Meet the New Faces of Our Team
Written by GoodBarber Team on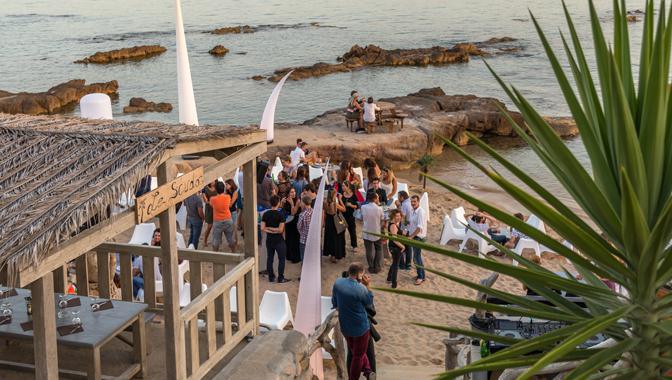 Hello GoodBarbers!

It's been a while since we introduced new #GBcrew members on our blog. Yet, it doesn't mean that we haven't been welcoming new talents among our Beautiful team. In fact, in the last few months, we've probably made more additions to our crew than ever in the past.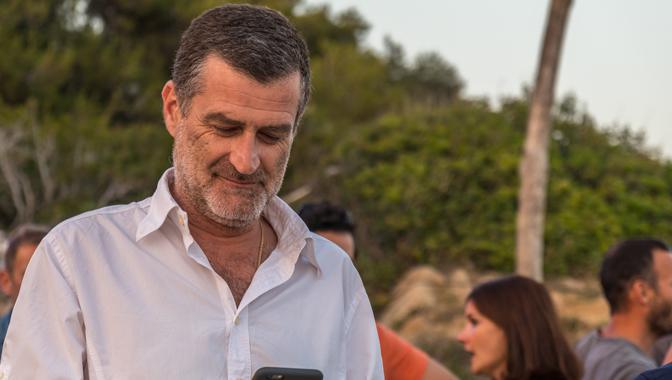 Our company is growing fast and that's thanks to you and your enthusiasm for our platform. So, before we continue, we want to say a warm thank you for being the best ambassadors GoodBarber could hope for.
We are lucky to have eager customers, always on the lookout for new updates and feature releases. We value all the interactions we have with you, on our blog and social media channels. We've noticed you have a soft spot for our showcases of Beautiful Apps which is good because we love shedding the light on our clients' projects. We're also pleased to have had the opportunity to recently share
the experience of a GoodBarber reseller
over on our blog. We hope to introduce more of that kind of genuine insight from one reseller to another in the months to come, so, if you have an agency with us, stay tuned!
Thanks also to all of you who've come by our stands or workshops during events. It's always a pleasure to meet with you face to face and get a chance to discuss our app building solution in real life.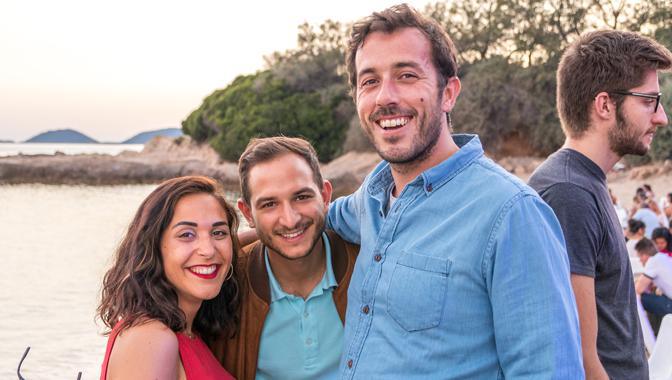 Now, as you can imagine, a lot goes on at GoodBarber, backstage as well. And, in that respect, the Beautiful members of
our Support team
are busy bees. We recently threw our #GBsummer2016 party, which was the perfect opportunity to get everyone together.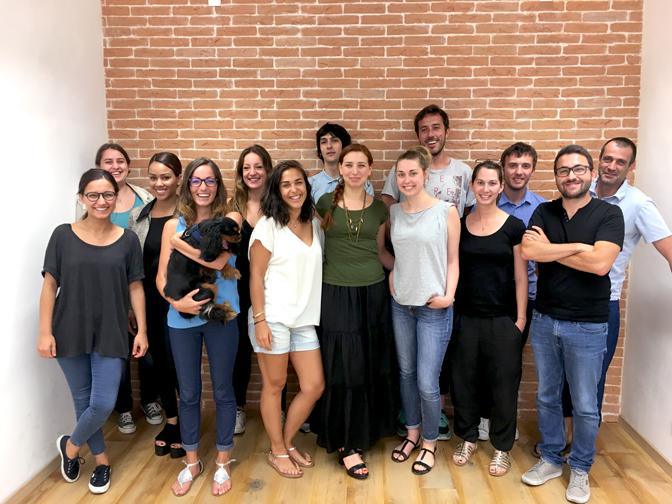 Without further ado, say hello to our Support team members: Emilie, Tina, Mathilde, Mathieu, Jorge, Jean-Paul, Laurent, Michele, Saveria, Cyrielle, Déborah, Laura, Anda and Hazal :)
Whether it be answering tickets or handling submissions (with the GoodBarber Takes Care service), the people you interact with are all actual members of our team. We've also always made a point of providing dedicated support for each projects and in the widest language offering possible. As of today, in English, French, Spanish, Italian, Portuguese and Turkish.
From our office here in Ajaccio, Corsica, our new Lisbon, Portugal headquarters and also our office in NYC, USA, they cover EST and CEST time zones, Monday through Friday.
Because we strive to find the balance between a user friendly time scale without compromising quality, we want to keep support in the hands of the people that know our product best: our employees, and yes, that means a Monday through Friday schedule ;) From those of you here from the start or those of you getting to know us just now, our approach hasn't changed, and we hope you come to value it as much as we do.