The right colors for your app (2016 edition)
Written by Isabella Leland on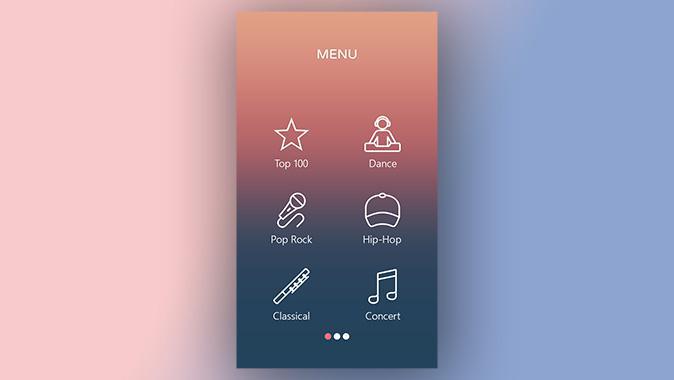 If you have an eye for design you've probably noticed that a lot of brands have toned down their color palette this year. Of course, this is not a coincidence. It actually conforms to the science of colors and in particular, the 2016 Color of the Year introduced by Pantone, a combination: Rose Quartz & Serenity.

The use of colors in marketing relies on the science according to which colors can influence consumer behavior. This year's trend perfectly exemplifies it. The year 2016 wasn't an especially happy or peaceful one so far, we can all agree on that. Such a climate cannot be overlooked by brands. A symbolic choice of soft colors is the perfect antidote to a morose atmosphere, conveying reassurance. On the one hand, the rose tone conveys "a warm embracing feeling", while the color blue reflects "wellness as well as a soothing sense", according to Leatrice Eiseman, Executive Director, Pantone Color Institute.

Since we are all about making things easy for you, if you want to experience with these tones for your project, you won't have to do the groundwork! We've recently introduced a brand new theme which follows the trend of the year:
Sunset
. The way to go if you want to provide your users with an up to date feel inside your app.

The Sunset theme doesn't only integrate our latest features seamlessly, such as the Chat Add-On (below), it also comes along with a set of thumbnail icons especially designed to go along with it. And as usual, it is a 100% customizable.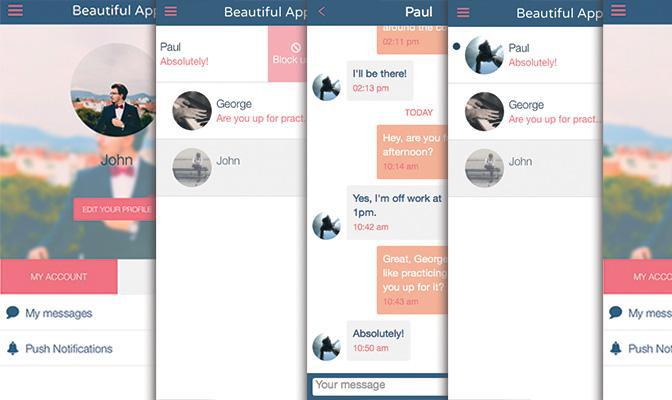 Of course, if you are considering a new design for your app, it doesn't mean you should give up your brand identity altogether. But, if you've noticed a drop in engagement, shaking up your app design might just be the solution to make users fall in love with your app all over again. Also, as a reseller, maybe you can consider Sunset for a specific client project. The airy and pink tones would be perfect for a fitness app for example.
In the end it's all about finding the right balance between your identity (your logo for instance), the market (your competitors) and what's trendy.