Top 5 Beautiful Apps of 2016
Written by GoodBarber Team on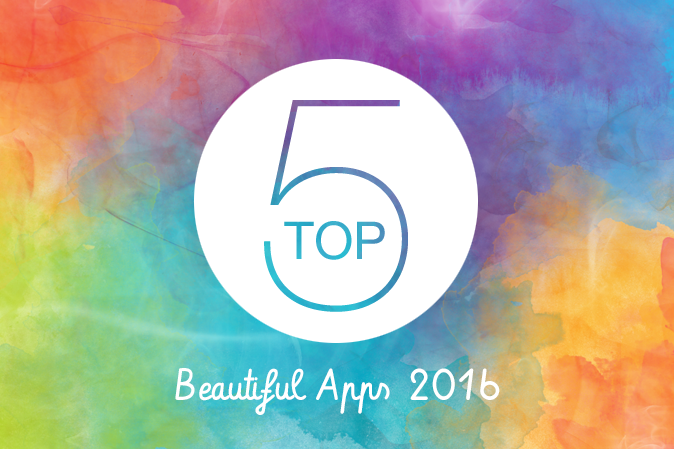 It's that time again—we leafed through many of your projects and narrowed it down to the 5 top apps we believe to be great examples of what can be achieved with our app builder. Not only do they all have a beautiful and tasteful design, but they also manage to incorporate a great variety of features and utilize the platform to its full potential. Check out our Top 5 Apps of 2016 and get some inspiration for the year to come!
The HappynGood app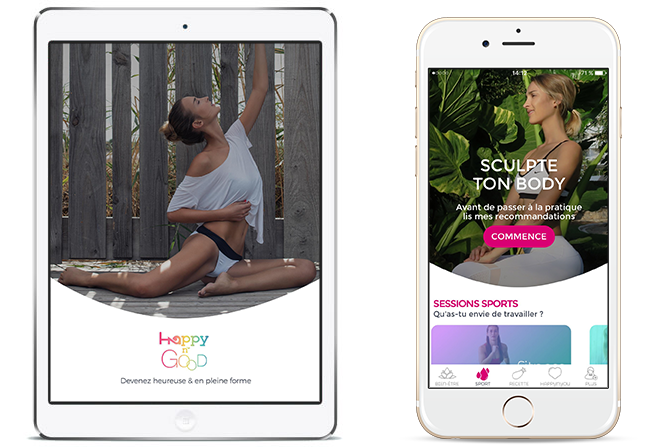 Anyone with a health or wellness related new year's resolution can appreciate the content of this app, and as for us, we can appreciate the superior design. HappynGood is both informative and social, allowing users to
chat
, propose and participate in meetups—a great way to find a motivational buddy. The creator of this app really knows his way around the
API settings
, and proves just how much
design customization
is possible with a little bit of exploration into this realm. Whether you need design inspiration or just a little bit of motivation to get off the couch, this app is definitely worth taking a look at.
Language: French
Store: Android and iOS (iPhone & iPad)
Wonder Corsica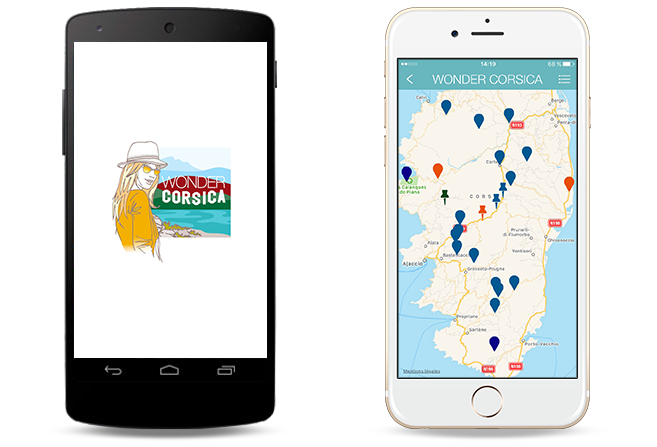 Let's preface this next app with the disclaimer that it was not a biased choice! It is a beautifully designed and well deserving project, and the fact that it comes from our favorite place in the world played no role in its recognition ;) If you are lucky enough to have the opportunity to visit the beautiful island of Corsica, this app will be your best friend (and even if you aren't so lucky, browsing through this app is like a mini getaway in itself). This in depth guide encompasses everything you need to know, including insider info on best beaches, food, sightseeing, shopping, and accommodations. It even provides essential tips on how to avoid being an obnoxious tourist!
Map
and About sections were the vital elements to this app, as they should be for any
tourism related project
.
Heads up : This app is not free, but for the amount of insight you would never have access to without being a local, the value this app will bring to your trip is priceless.
Language: French and English
Store: iOS (iPhone & iPad)
Ragosta Hotels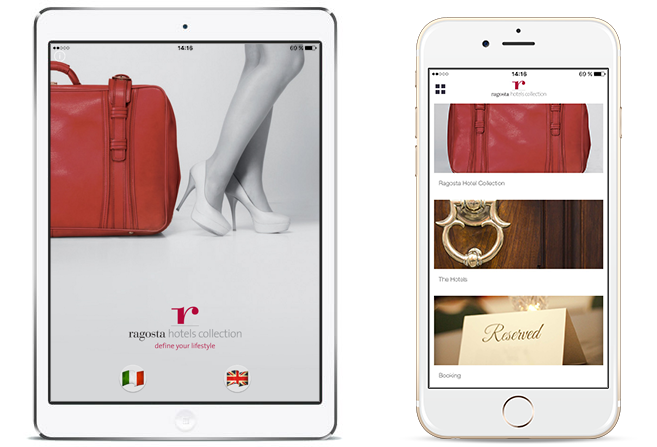 The Ragosta Hotels app has all the elements that any business app should include : hotel directories, food menus, an
event
calendar, a reservation section, a customer satisfaction survey, etc. It's also been seamlessly made into a
multi-lingual app
, expanding the audience and appeal. The Italian agency
ComuniKa di Giuseppe Rubino
takes the credit of this beautiful app—
resellers
, this is a prime example of an app that will sell!
Language: Italian and English
Store: Android and iOS (iPhone & iPad)
Kara's Beauty Base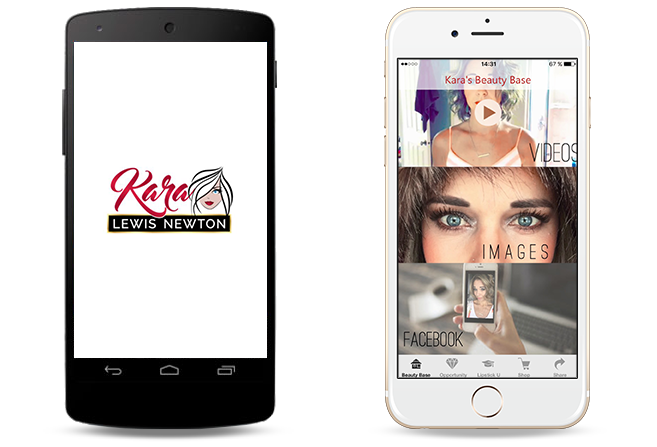 This app is the embodiment of the ever-popular YouTube beauty tutorials trend, offering full-on enrollment in "Lipstick University", as Kara calls it. Besides the beauty tips and tricks and the option to easily shop for products, Kara's unique presenting skills and presence have hooked her users. On the more technical front, we love the type of design she decided to go with, which relies heavily on the
Menu sections
, allowing for lots of inviting imagery. For a good example of how a YouTuber can make use of other platforms and increase their presence, download this beautiful app.
Language: English
Store: iOS (iPhone & iPad)
The Puerta del Mar restaurant app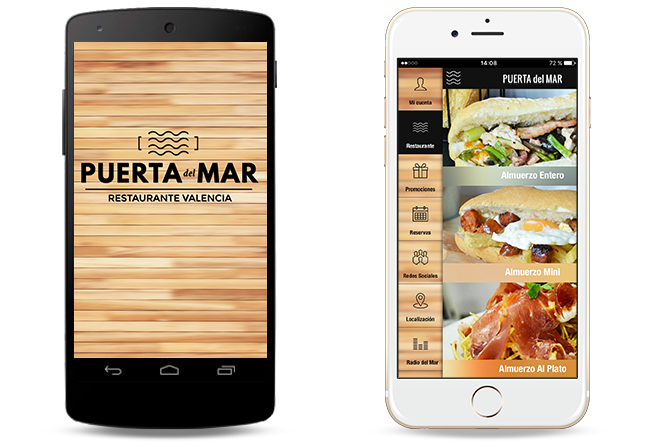 Having an app for a restaurant is essential, but not all are created equal. The Spanish app PuertadelMar includes all of the standard features such as menus, reservation, and coupons, but goes even further by offering its users extras, such as various radio stations to listen to and its YouTube channel with
cooking tips
. The mouth watering photos definitely don't hurt our appreciation for this app!
Language: Spanish
Store: -