Web Summit 2016 key takeaways: What is a maker?
Written by Isabella Leland on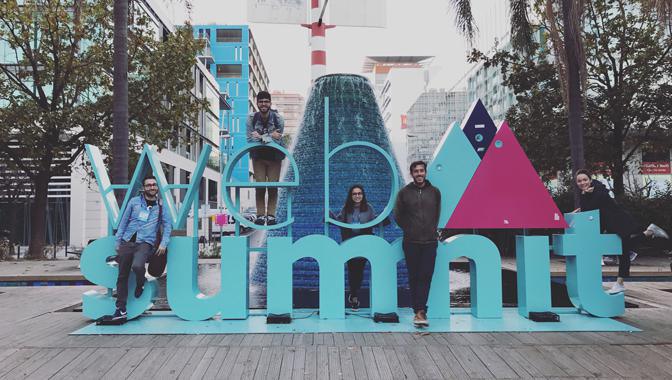 After "
Winning in the app economy
", today we share with you insights from Web Summit 2016 with the "Building for an era of makers" conference. As a company, we do take pride in being a part of the DIY phenomenon and were curious to hear what Iris Lapinski, Founder and CEO of Apps for Good, had to say on stage as she joined the Minister of Education of Portugal, Tiago Rodrigues in the panel.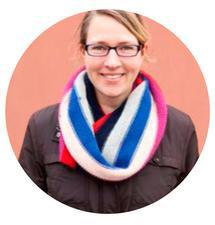 One quote by
Iris Lapinski
in particular resonated with us: "
What is a maker? Someone who identifies a problem and creates a solution about a problem
."
Why? Because we feel this is an example of great logic which can be applied to make your app a success. It's also a very straightforward way to come up with and
define a concept
.
So, after the conference, we asked Iris to share more insight with us, during a quick interview, which we are happy to share on the blog today.
How did Apps for Good get started?
Iris Lapinski :
We actually started out in community centers in London, working with unemployed young people, 16 to 25 years old, that marketing model did not work, because once you've dropped out of education, going back to something that is labeled a course, good luck! By accident, we went into a school. And it's turned out to be our ultimate market. We have about 600 active schools in the UK. In Portugal we have a hundred. And we are starting to expand now.
The history of
Apps for Good
is built on the model of a Brazilian organization that started in the favelas of Rio, CDI. They did a lot for digital inclusion in the mid 1990s, with a focus on problem solving, using PowerPoint, Presentations Word, Excel, as digital skills. That model worked really well in the mid 1990s in Latin America. They expanded and set up a small fundraising office in London which is when I met them for the first time. I spent 6 months doing a market interest study and decided: let's keep the pedagogy, let's keep the problem solving approach, but let's change the technology platform and focus from using technology to software development.
Apps was early days at that point and time, but that's the bet we made.
What is it that makes school a great fit for Apps for Good?
Iris Lapinski :
Our main market is schools because educators have the time and experience to work with young people. The full course framework is 35 hours, mini course is 15 hours, so it does tend to work better in a structured environment. Our program is a digital product development course. It's two streams, one is the product stream, the other is the technical stream, but they run in parallel with 5 modules total: introduction to app development, the
idea generation
, then scoping, then product development, then pitching and beyond.
There a 4 technical tiers, the lowest is drag and drop, CSS and HTML, Javascript and then APIs. It's a framework and then schools can do other technologies. We offer schools a menu, there's few things we say they must do, one is they should not only teach programming, we want that they look at customer development, user research, business model and marketing, second thing is they must give the students the freedom to pick the problems they are interested in.
Our full age range is now 9 to 18. There are also some older students. But we don't decide that, it's always the educator on the ground. Also the delivery model, whether it's within curriculum time, after school club, project week, whatever, they decide that, we don't.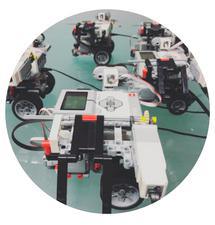 A big thank you to
Iris Lapinski
for sharing her vision with us. We can only agree that children are the future! You might have actually caught a glimpse of the robotics workshops we host at our Corsican HQ, The Campus Plex, on
Instagram, for
RobotiCamp . A project we sponsor, here .
Besides, we are also always happy to hear from the students
using our technology for school
projects, on our free trial period and sometimes beyond! Supporting the next generation of makers is something we wholeheartedly believe in at GoodBarber. Let's spread the "the Macgyver effect" as Tiago Rodrigues, Minister of Education of Portugal, puts it!