Why School Apps are here to stay?
Written by GoodBarber Team on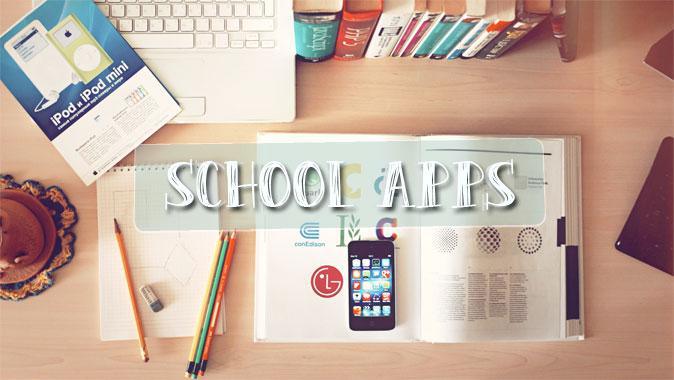 Mobile devices are everywhere, even at school! But they can't possibly be reduced to their disruptive effect on students' attention. They can actually prove quite useful, or to be more precise, School Apps can. Not only by engaging students, but also parents, teachers, and so on. So, here's our overview of why we think School Apps are here to stay.
Practicality
The main purpose of a School App is obviously its practicality. A School App is the perfect place to store and display useful information, such as schedules, meetings, extracurricular activities timetables, etc. Plus, it can be updated easily.
What's more, the app doesn't have to be oriented towards school > students or school > parents communication only. A school could very well use its app in order to manage and interact with its school staff. With a
login
feature this section could be accessible to faculty only so that the app has two purposes: external and internal communication.
Last but not least, in terms of added value, we can't help but think of the eco-friendly factor. Think of all the amounts of paper that can be saved if everything isn't automatically printed out anymore. And because schools are a place for learning, why not teach that very important lesson?
Contact made easy
In keeping with practicality, a School App is probably one of the most effective ways to keep in touch with school attendees, parents and employees. If you have information to share, an app is a great medium.
Say you organize a field trip and want the students' parents to know your schedule and location. With the many features of an app it becomes more interactive. You could set up a map, customize it, set up an emergency contact list easily accessible for the staff. You name it!
Once again, this section doesn't have to be available to the public, with User Advanced Features such as the ones provided by GoodBarber, you can create
User Groups
and grant access to a given section to a group of your choice.
Push notifications
can be another valuable asset when it comes to reaching out. Have a school
Event
taking place? Send a push notification as a reminder and make sure you have a great turnout. In case of an emergency, say the school is closed because of a snowstorm, you can keep parents updated about the situation and let them know when the school will re-open.
Engagement
Quite logically, a School App is also beneficial when it comes to engaging students, parents and teachers, and creating a sense of
community
. For a positive learning environment this is quite essential.
More and more schools have already taken to social media to engage students and their families. An app is a great addition to that strategy, especially if the app supports social features, such as with our GoodBarber app builder. A School App is the ideal platform to gather all your communication
efforts
in one place.
Also, why not encourage your faculty and students to use your app as a way to showcase the school's achievements? With User generated content features, you can very well imagine parents sharing pictures of the week-end's soccer game. The bookclub could share a monthly list of the books that would be included and maybe attract new members...
The possibilities are numerous and definitely worth the investment, considering the improvement in terms of student experience, but also for your team of professors, the school staff in general and last but not least, for parents. One thing's for sure, School Apps are one effective way to show that
mobile can have a place in the classroom
, and a good one!
Below, we've listed three School Apps built with GoodBarber which are making great use of our features.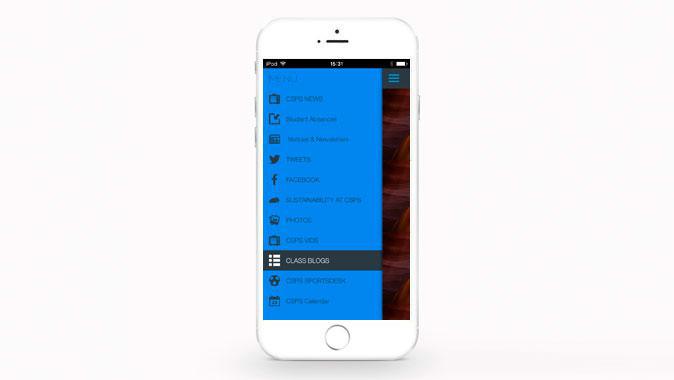 The Caulfield South Primary School App : the menu shows how their app allows them to keep track of Student Absences, but also provides useful information such as Calendars, Notices or, in terms of students' engagement, a Class Blogs section.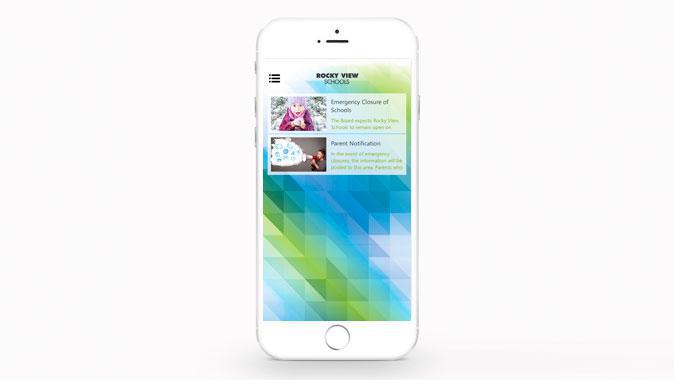 The Rocky View Schools App : very much in keeping with one of the examples we gave further above, a School App can be used for Parent Notification. In the event of emergency closures for instance.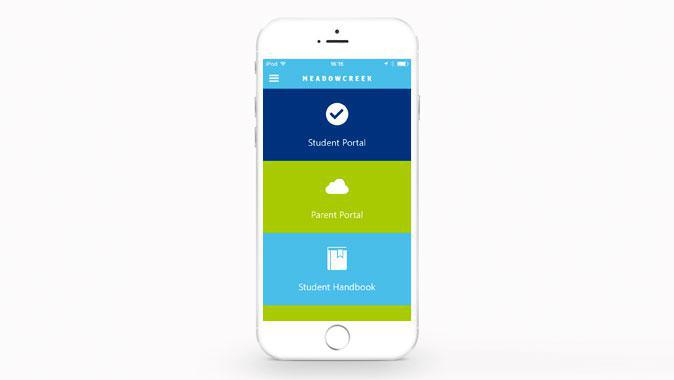 The Meadow Creek School App : the screenshot shows how you can make use of a School App to create separate portals, one for students, another for parents. You can also use the app to display the Students Handbook!