View more extensions
CMS About
Introduce yourself with a dedicated section
Built by GoodBarber
This feature is developed and maintained by the GoodBarber team
|
For Content and eCommerce apps
|
Free
Inspire trust in your users
Share more about you and your project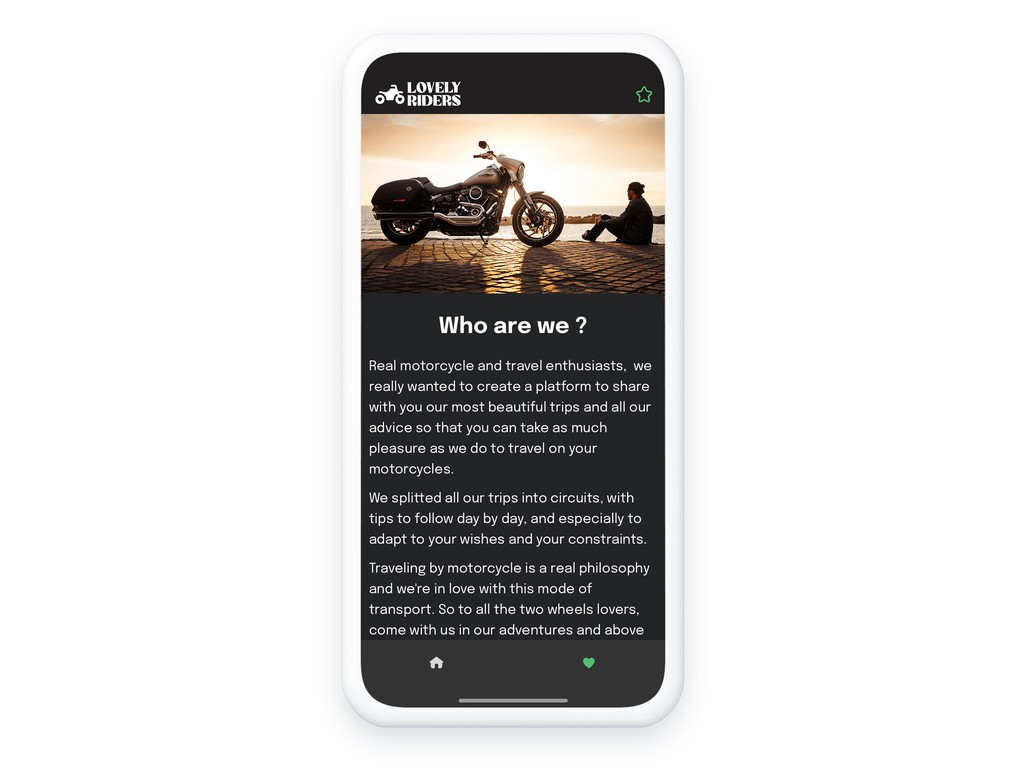 Your best business card

The "About" page is an opportunity for you to introduce yourself or your project in detail, provide additional information and create your first links with your users.

It is an essential element for your app, as it helps to give an identity to your company or project. By presenting detailed information about your story, values, mission, and team, you show that you are transparent and sure of your values. This can help build trust with your visitors and improve the SEO of your PWA by adding relevant keywords. It is an effective way to communicate with your users and present yourself in a professional way.
Create the presentation that suits you
Take advantage of a rich and complete CMS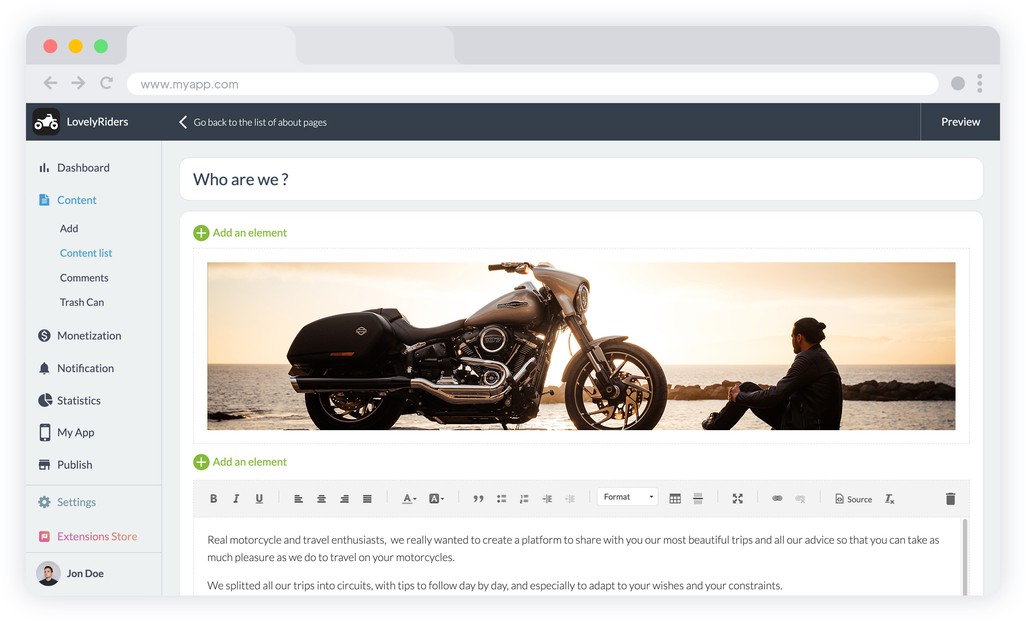 The GoodBarber CMS allows you to create a fully customized About page. You can choose what type of content you want to include: text, photos, videos, quotes or embed code. The possibilities are endless to allow you to present yourself and your message in the best way.
A flawless design
Multiple templates and customization options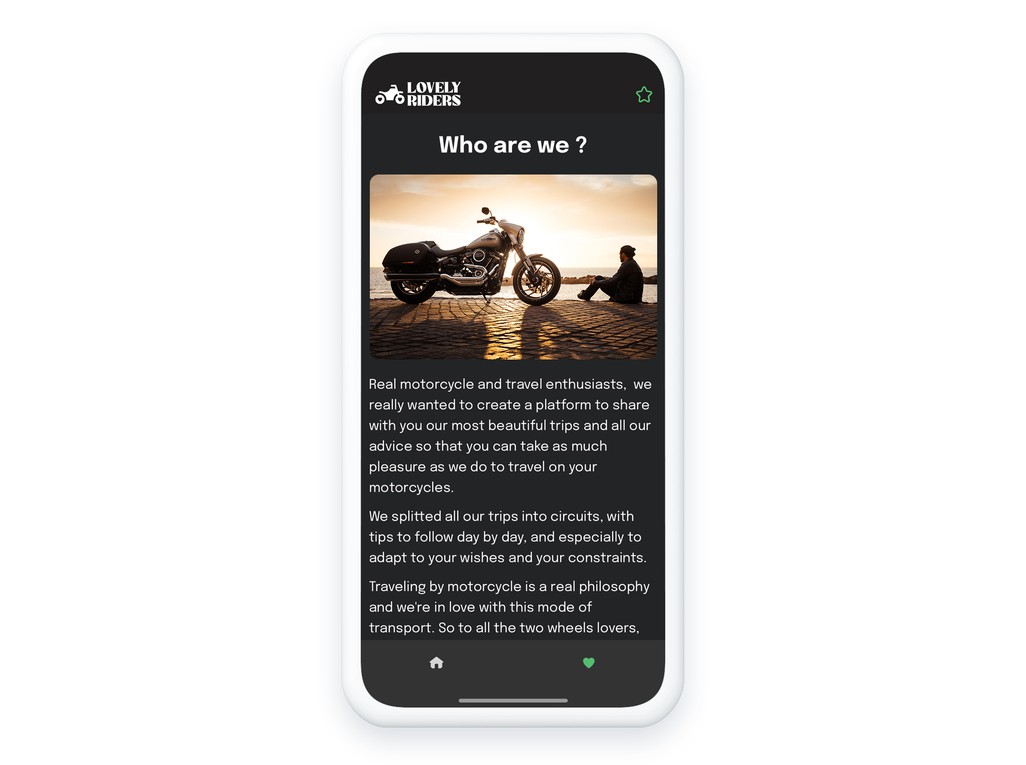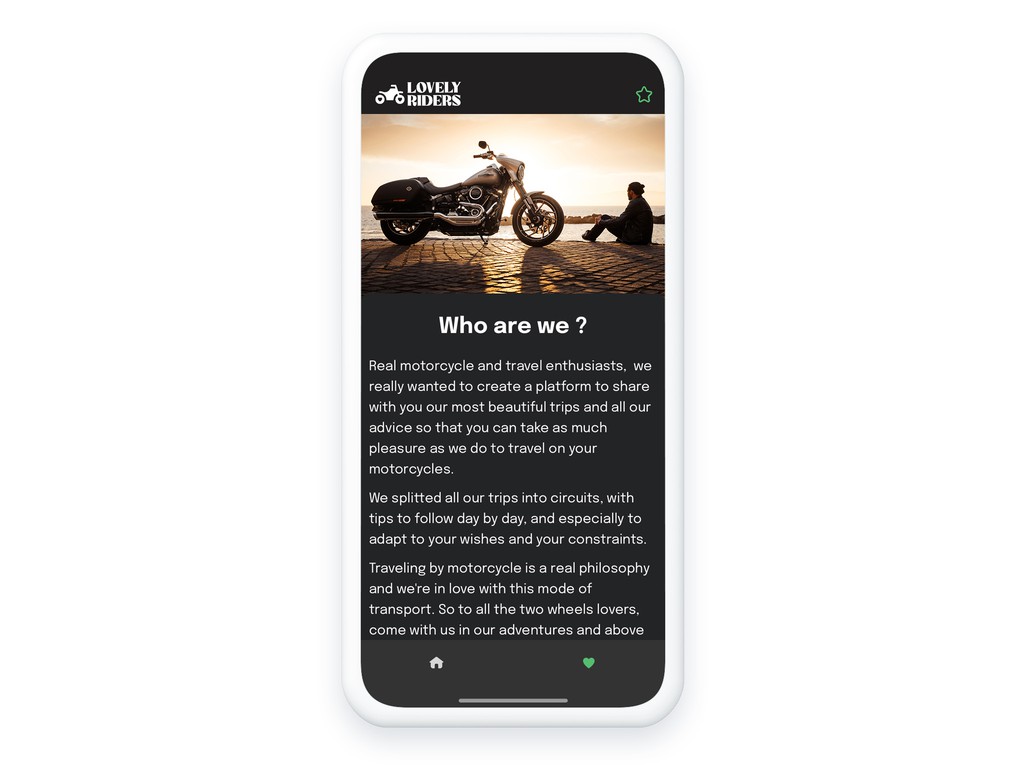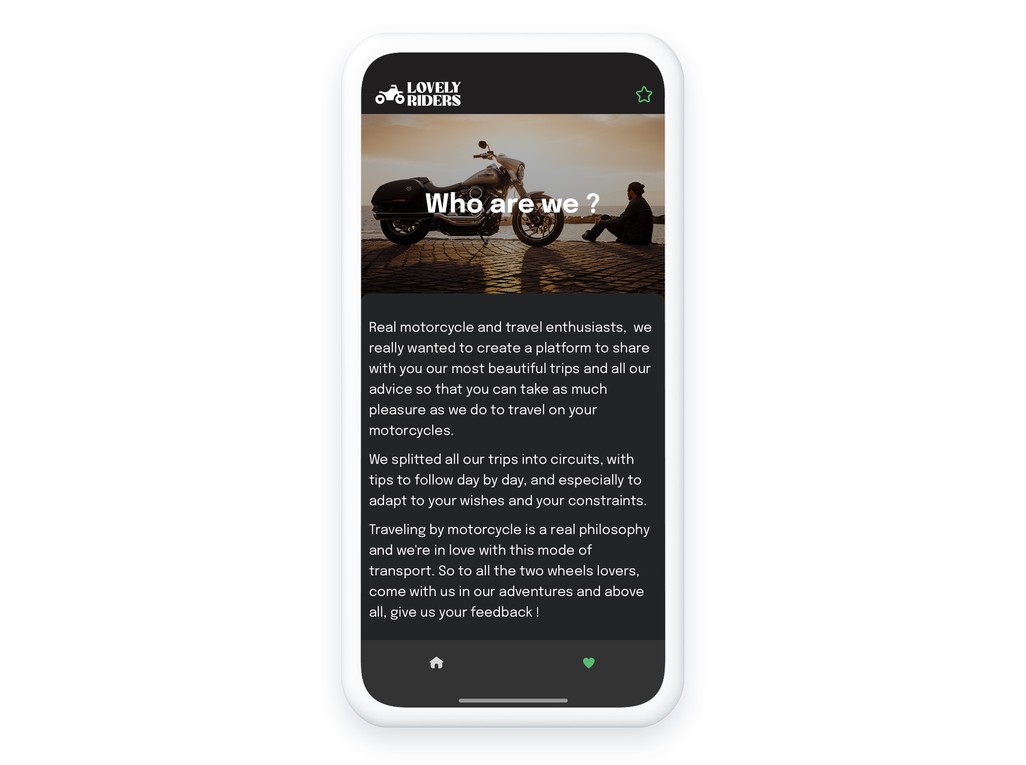 Several templates designed by our designers are available for a perfect design. They are based on the GoodBarber Design System, which is a graphic charter, a framework and a toolbox allowing our designers to ensure visual consistency between all pages of your app and an optimal user experience on all platforms. Each template is customizable to allow you to create a page that suits you 100%.