View more extensions
Meta Pixel & App Events
Integrate Meta Pixel (formerly Facebook Pixel) and the Facebook Event Analytics SDK into your app to analyze your users' behavior and optimize your marketing strategy
Built by GoodBarber
This feature is developed and maintained by the GoodBarber team
|
For Content and eCommerce apps
|
Free
What is the Meta Pixel & App Events extension?
Enabling tools to collect information about the behavior of your app's users

The Meta Pixel & App Events extension adds the Facebook SDK and the Meta Pixel to your app. This allows you to track certain events performed by users in your native app and in your PWA. Among the list of these events are interactions related to usage, such as the number of app downloads, registrations and logins, but also other events related to purchasing behavior such as checkout, adding a credit card, adding an item to the cart, or other events related to viewing the app, such as reading an article or a video. Once analyzed, this data allows you to understand the user's behavior and to adapt your different marketing strategies.This is why installing the Meta Pixel & App Events extension has many advantages:
- Collect data related to the use of your app
- Check interactions with your content or products
- Measure conversions made in the app

Measure the performance of your ads
Adapt your campaign strategy and maximize your conversions
The integration of Meta Pixel & Facebook App Event allows you to measure the performance of your Facebook ads to the nearest euro. You will be able to know precisely the cost of acquiring a new download, a new customer or the traffic generated by a sponsored post on instagram. After analyzing your app's event data, you'll be able to tailor your ad campaigns accordingly. With the custom audiences available for Facebook ads, you'll be able to determine targeting based on the criteria of your choice, and speak directly to your core target. The more targeted the campaign, the more relevant it is, and the more likely you are to attract users who are interested in your app and who will become loyal customers in the long run. The results of your new campaigns can be analyzed thanks to the integration of Meta Pixel & App Events, to verify that your new strategies are working.
Increase your app's downloads
Boost your downloads with dedicated advertising campaigns on Facebook and Instagram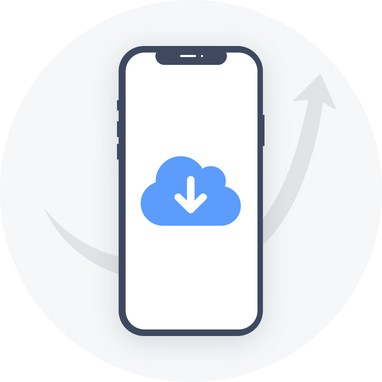 Thanks to more impactful advertising campaigns, and directed at the right targets, you have every chance to increase the number of downloads of your app. Collecting and analyzing your app events allows you to target your campaigns to perfection. By installing Meta Pixel & App Events, Facebook can tell you how many new downloads of your app were obtained from an ad posted on Facebook and Instagram.
Improve your users' satisfaction
Increase your conversion rates by creating an app tailored to your users.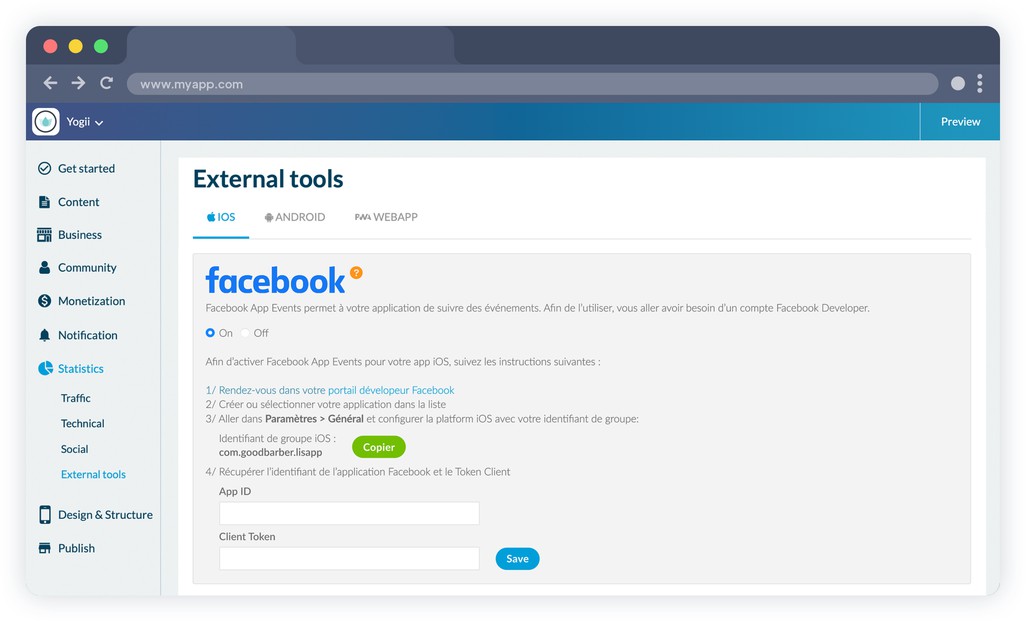 In addition to attracting new users with tailored campaigns, the integration of Meta Pixel & App Events allows you to better understand how your app is used. You can then make the necessary changes to ensure the satisfaction of your current and future users. Make the right changes based on the analysis. UX and Design are fundamental aspects of an application: understanding what happens in your app will allow you to make the right improvements. When an app is optimal and designed for the user, the conversion rate increases, an intuitive app and a seamless shopping experience are essential to drive sales.