Android - Promote the .aab file from Internal Testing to Production in Google Play
This tutorial will explain how to promote to Production the .aab file that was previously submitted in Internal Testing on Google Play.

1. Sign up to your Google Play Console and select your app.
2. On the left side menu, under "Release", click Testing > Internal Testing
3. Under your .aab file, click Promote Release > Production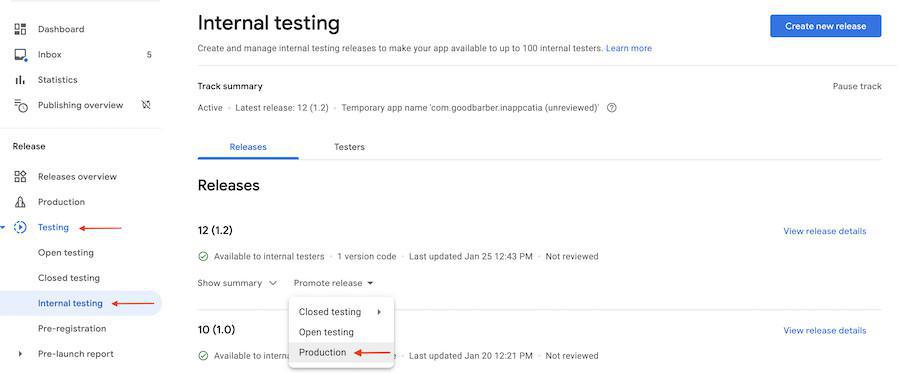 4. You will be redirected to the menu Release > Production.
5. Add your release notes
6. Click "Save" and then click "Review Release".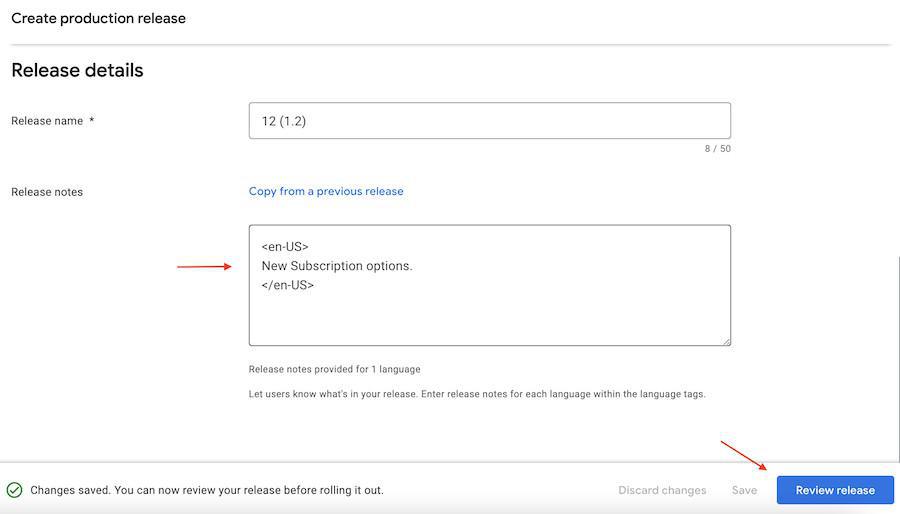 7. On the new page, click "Start rollout to Production", and then confirm with "Rollout".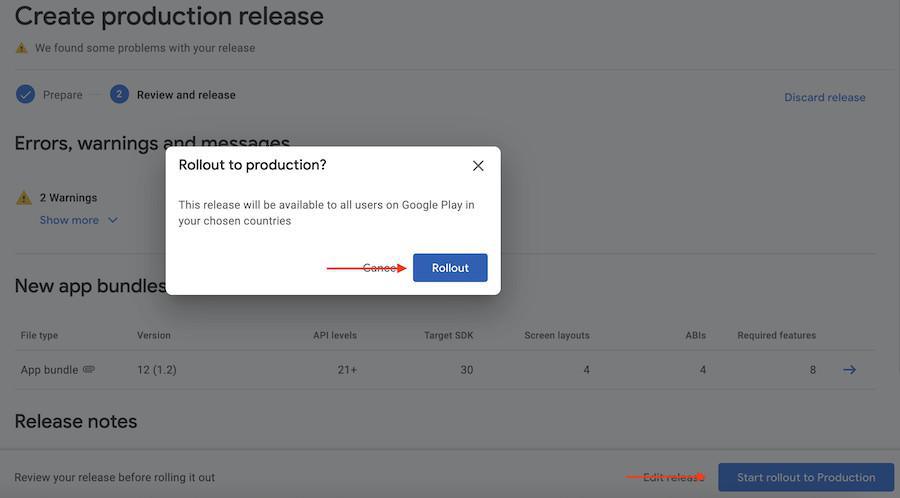 Your app will then be reviewed by Google. It usually takes Google's review team about 7 days to review new apps.

Check the emails sent to the mailbox associated with your Google Play account, as Google might contact you regarding the publication of your Android app.
More articles