Back
Advanced audio player
Live streaming, metadata, and interactions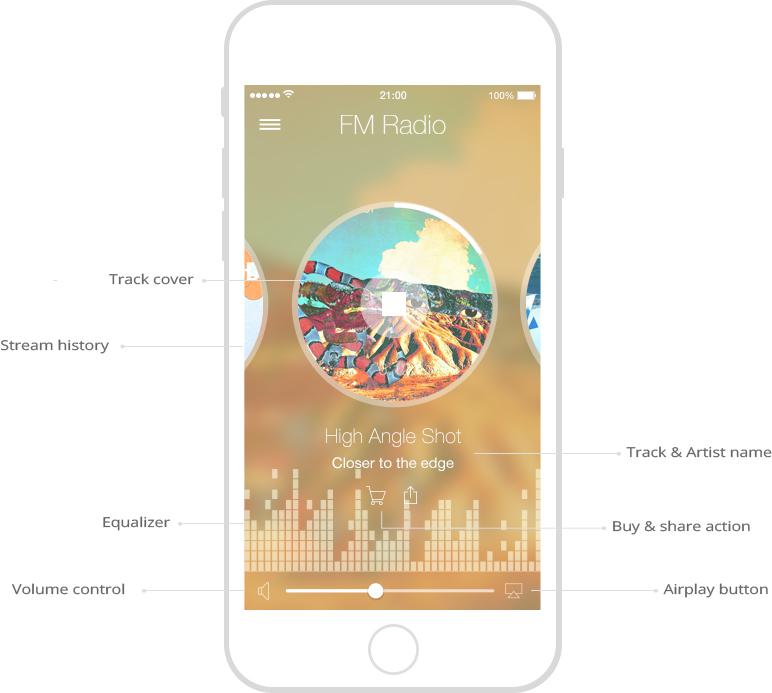 Live+ allows you to broadcast a M3U stream , to show the title, the name of the artist, and album illustration. The user can share title of the track in social networks, and also buy the track. A history of the past 5 songs listened to is available in the app.
Scheduling
Define the listening hours of your Live audio broadcast
Your program will be broadcasted only during specific dates. Use the programming function to give access to the audio stream only at certain moments. The rest of the time, you can promote the program and let your users know of the next broadcast.