View more extensions
Live Video
Stream live video broadcasts
Built by GoodBarber
This feature is developed and maintained by the GoodBarber team
|
For Content apps
|
$5/month
|
Fees with the Standard offer. Free with the Premium offer and the Pro offer
Video player
Live streaming directly from mobile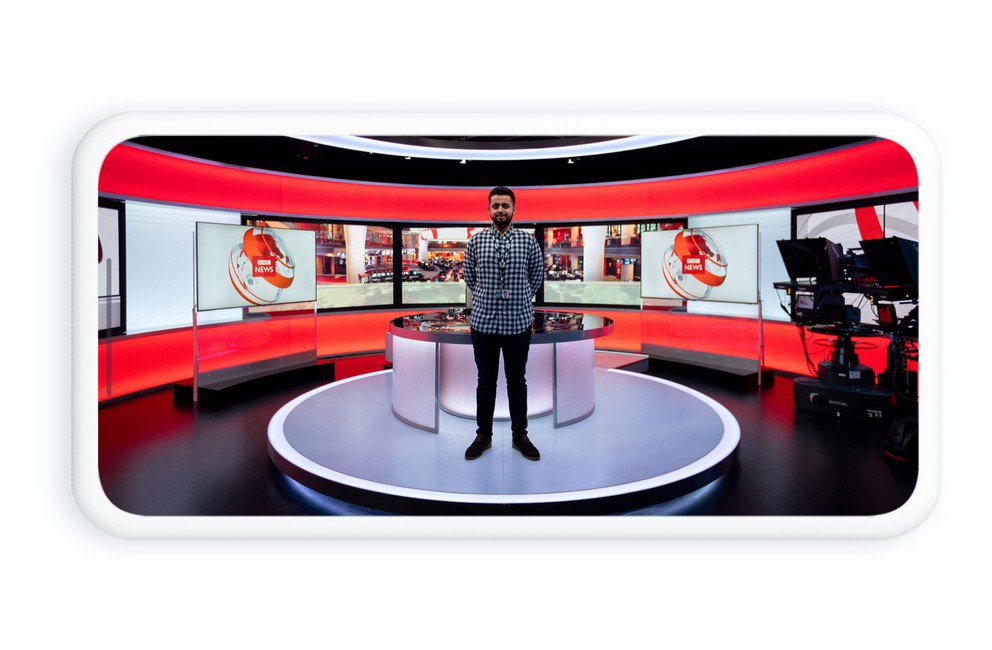 Offer your users a live video stream to watch on their phone, from a beautiful customizable player. You choose the background color, the fonts of the content area, the dominant color of the player, as well as the image and text displayed outside the live hours.
Scheduling
Define the listening hours of your Live video feed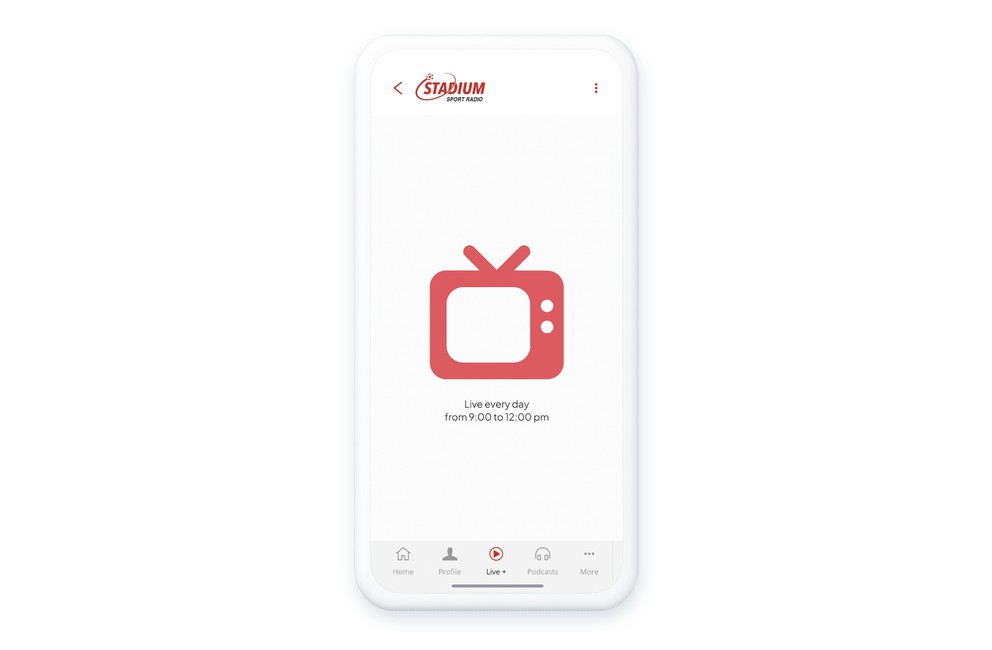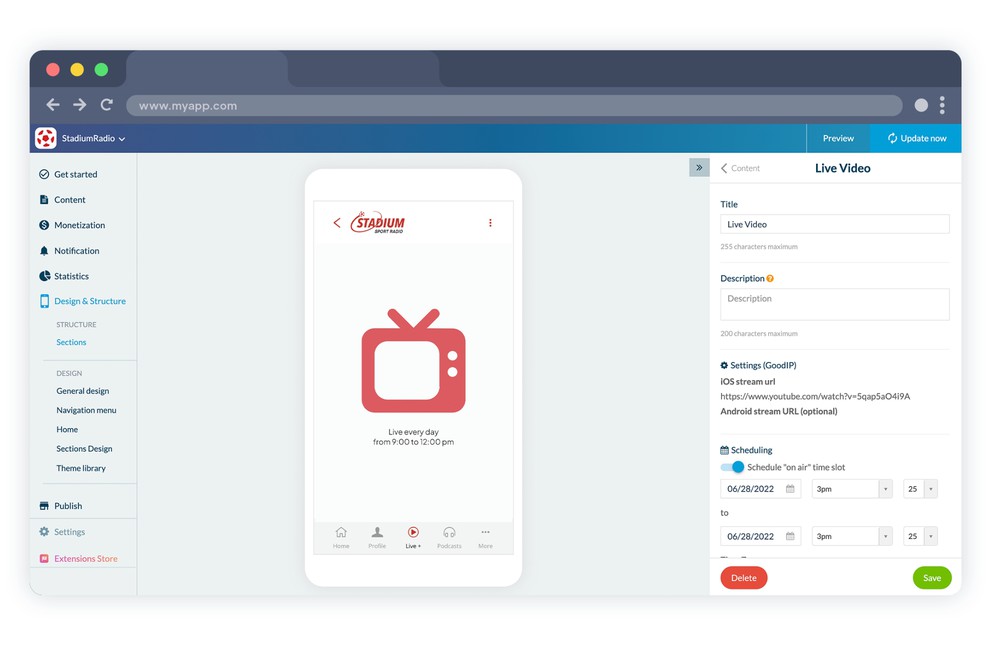 Access to the Live player is disabled during the time slots you define when there is no live broadcast. The page allowing access to the player can be customized to inform users of the next live broadcast.