View more extensions
Live +
Take advantage of advanced features for direct distribution of your radio broadcasts
Built by GoodBarber
This feature is developed and maintained by the GoodBarber team
|
For Content apps
|
$10/month
Advanced audio player
Live streaming, metadata, and interactions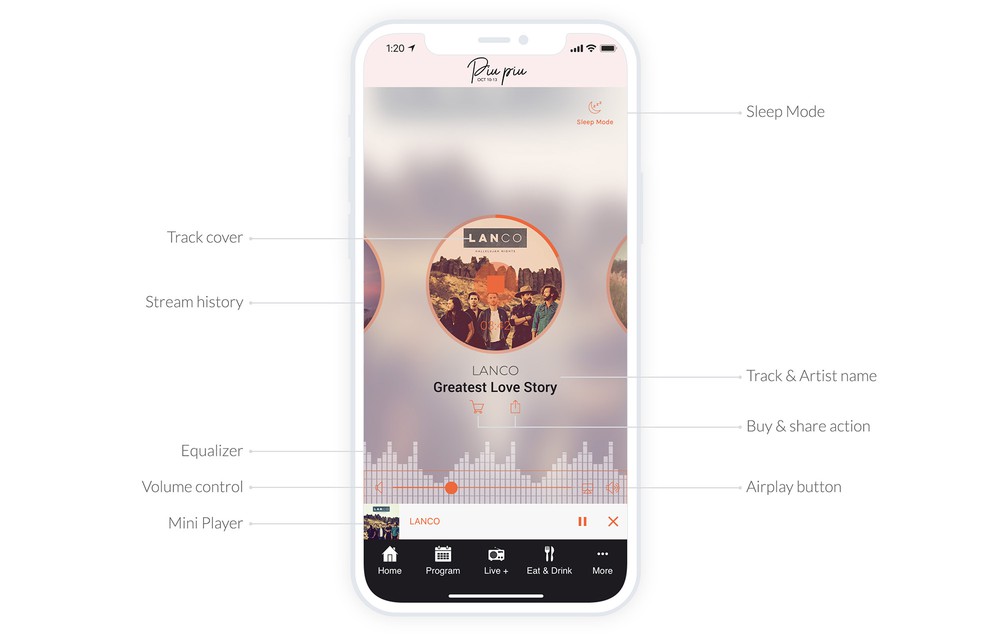 Live+ allows you to broadcast a M3U stream , to show the title, the name of the artist, and album illustration. The user can share title of the track in social networks, and also buy the track. A history of the past 5 songs listened to is available in the app.

The playback pages of the live show include a graphic animation following the sound that is played and the player that allows you to listen to the live audio in the app is fully customizable.
Scheduling
Define the listening hours of your Live audio broadcast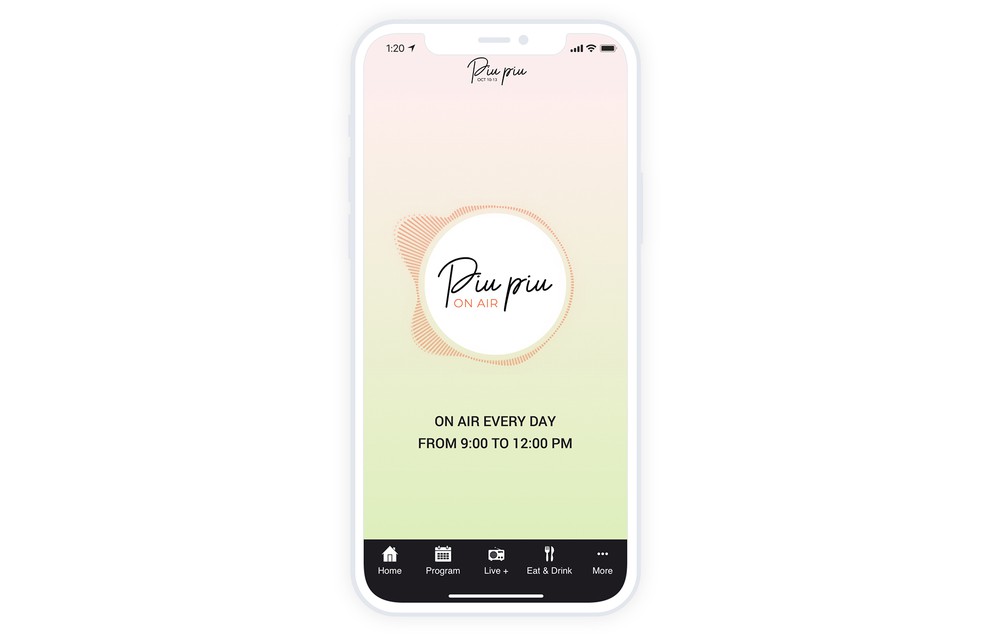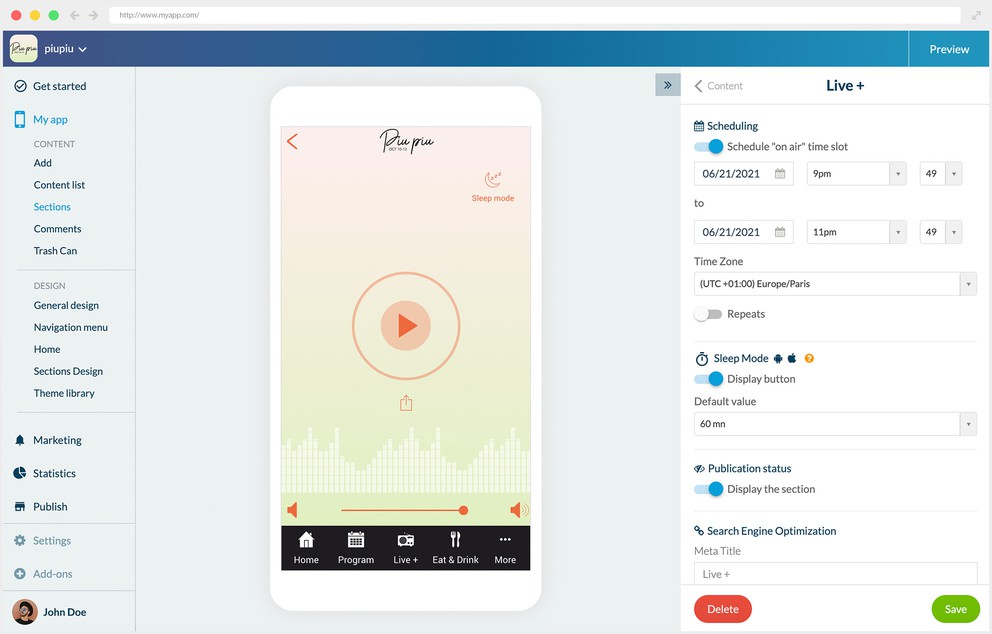 Your program will be broadcasted only during specific dates. Use the programming function to give access to the audio stream only at certain moments. The rest of the time, you can promote the program and let your users know of the next broadcast.
Sleep Mode
Your listeners can set a time to automatically shut off their streaming.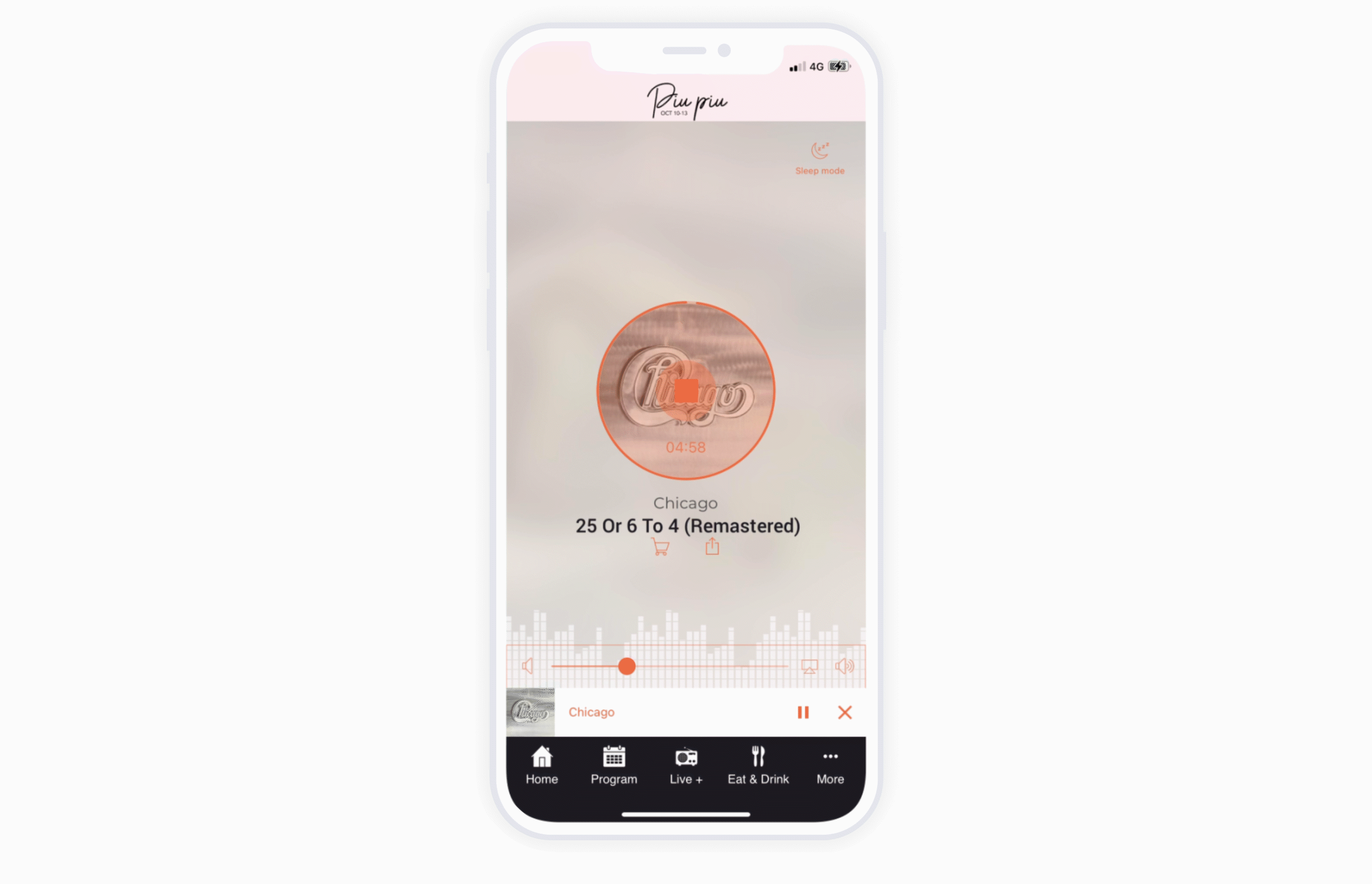 In your back office, in the settings panel of the Live+ Section, you will now see a new "Sleep Mode" block. From there, you can enable the feature and set a default value for the timer.
Once activated, your listeners will see a new icon on the top-right corner of their Live+ screen. They can set and stop the timer by clicking in this icon.