View more extensions
Live Audio
Stream live radio broadcasts
Built by GoodBarber
This feature is developed and maintained by the GoodBarber team
|
For Content apps
|
Free
Audio player
Live streaming directly from mobile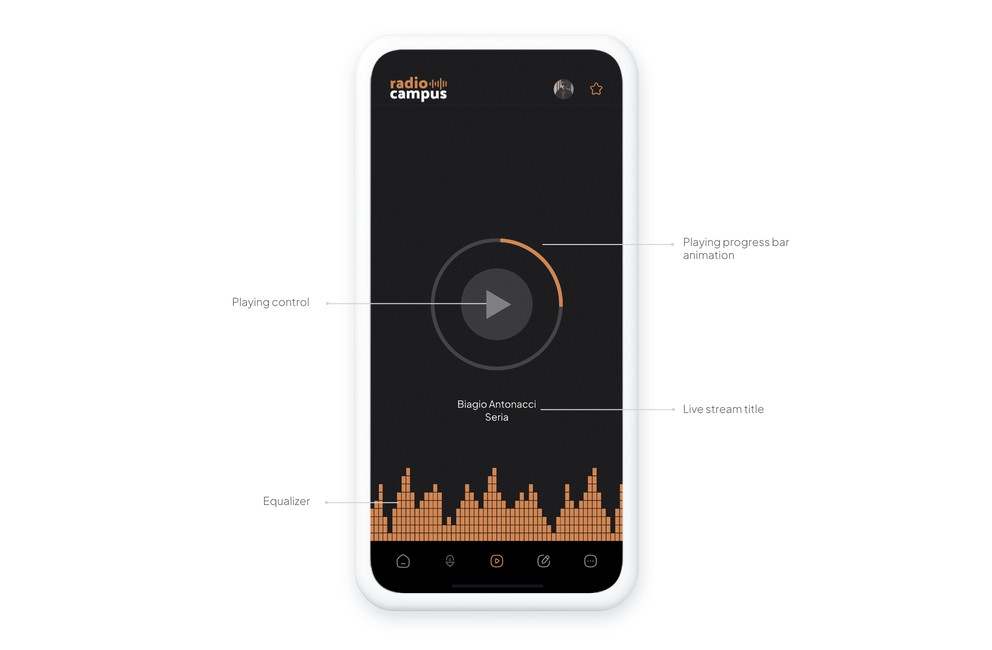 Offer your users a Live audio broadcast in their phones, from a superb player. The broadcast can be listened to in the background, which means the user can listen to it even when they are not in the application.
Scheduling
Define the listening hours of your Live audio broadcast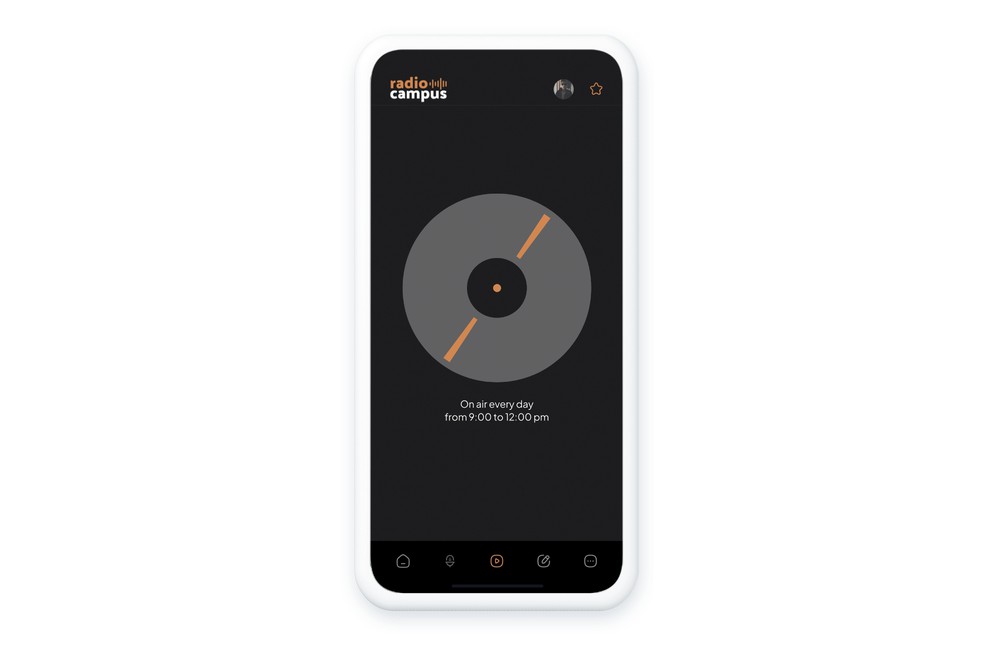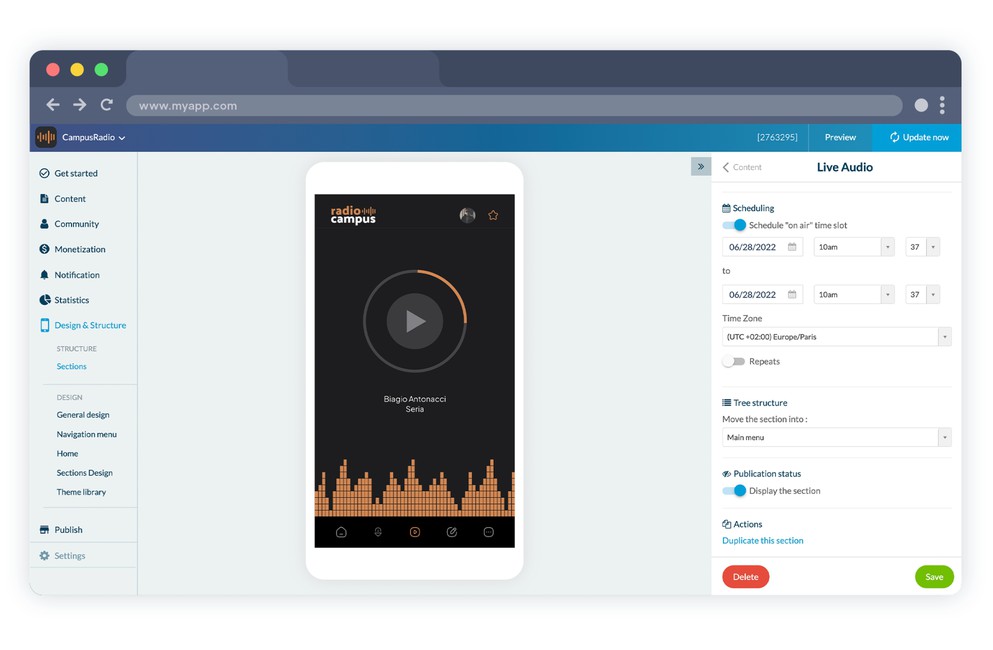 Your program will be broadcasted only during specific dates. Use the programming function to give access to the audio stream only at certain moments. The rest of the time, you can promote the program and let your users know of the next broadcast.