View more extensions
Countly
Analyze your app usage statistics
Built by GoodBarber
This feature is developed and maintained by the GoodBarber team
|
For Content apps
|
Free
|
Installed by default
Understand your users and improve your app
Get powerful insights into your app usage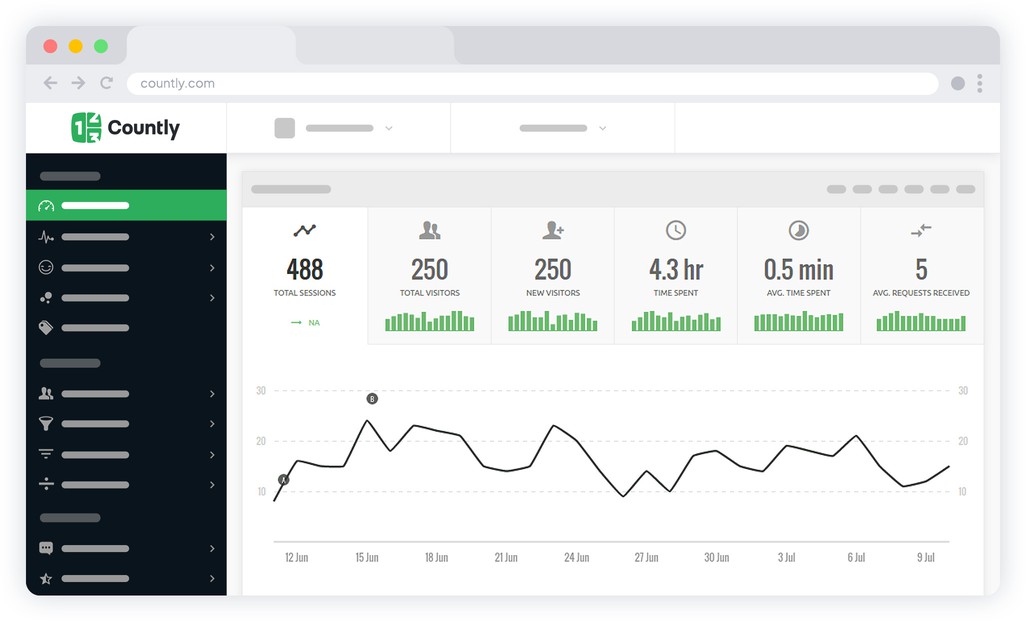 Countly is a data analytics platform that helps you understand how users interact with your app. With advanced features like event tracking, cohort and retention analytics, Countly provides valuable insights into your app usage that will guide you to optimize the user experience and maximize your revenue.

The Countly SDK collects data from your app automatically and provides dashboards to visualize your data.
Take your app in the right direction
Make the right decisions with accurate and comprehensive data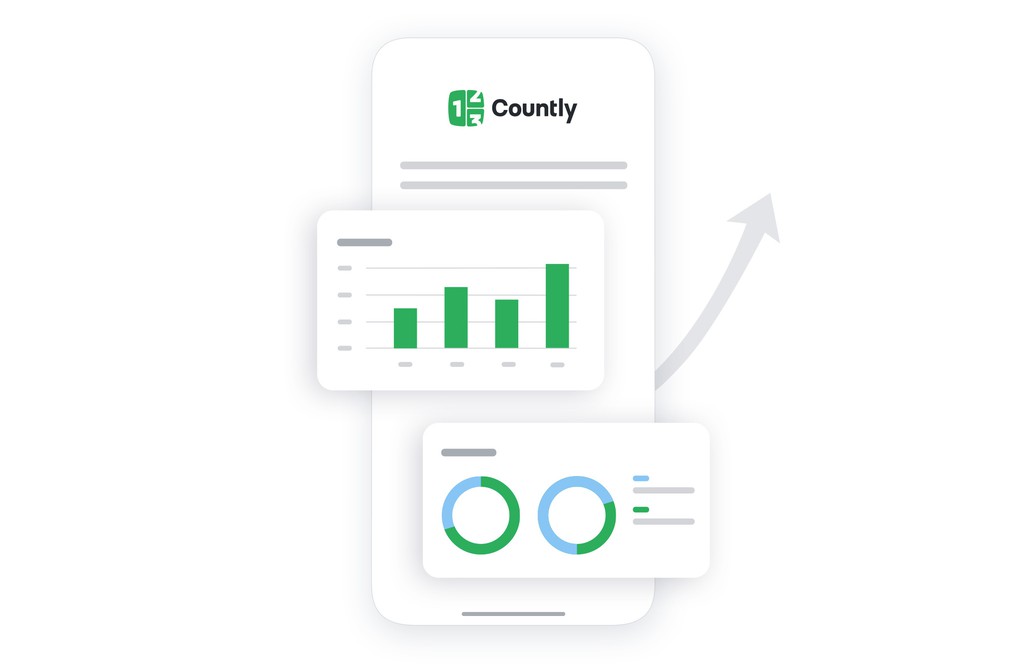 Countly provides valuable information about app usage that can help optimize the user experience and maximize revenue generation. By analyzing the data collected via Countly, you can identify potential problems, improve the most used features and pages, and make informed decisions about the future of your app.
Connect your Countly account to your app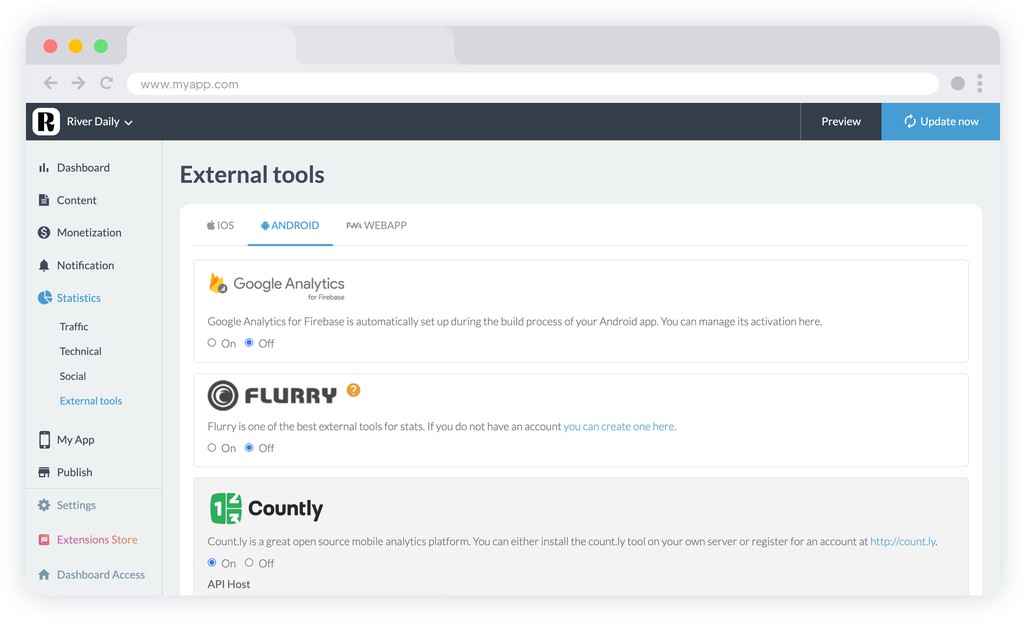 The Countly extension is automatically configured with the major events of your app which allows you to get detailed usage statistics. To take advantage of this, simply connect your existing Countly account to your native iOS and Android apps from your back office.