3 Smart Tips to Organize Your Work During Your Holidays
Written by Dress Izumi on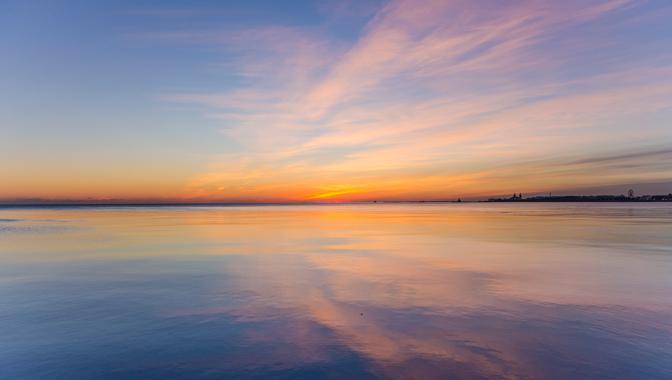 Holidays are a time to relax, disconnect and forget about what is going on at the office. At least, that's what we should be doing in order to recharge our batteries for when we get back, right? But y
ou may have realized that, nowadays, our work often overlaps with our personal life, even during time off. With the internet and the transition to everything mobile, work tends to follow us everywhere. Being aware of it is the first step towards managing this new work / life balance. The second is finding the right organization.
On that topic, let me give you 3 tips to achieve this balance between your business, your app, your blog (you name it) and your well deserved holidays.
1. Time is your best friend, use it wisely
"We must use time as a tool, not as a couch." John F. Kennedy

It often happens that, when I leave the hustle and bustle of my day-to-day life for a bit of down-time, I can't switch off. Thoughts about unfinished projects and what's waiting for me at the office always end up getting in the way of my holidays. I sometimes end up feeling more stressed than on my normal work schedule. What a waste!

In order to avoid getting caught up in this vicious cycle, make a plan. But, in order for it to be efficient, it must be realistic. Don't be too ambitious or you will end up stressed all the same. And forget mental checklists, they don't work. There are so many softwares and apps out there to help you organize yourself, make use of them.

Think of this ritual in this way: address the nasty task of planning now, for a chance to better disconnect later. It can be before bedtime if you have a hard time sleeping because you're precisely thinking about all these tasks you have yet to complete, or it can be in the morning when you feel refreshed and have a positive outlook on your day and are most likely to have a clear vision of what's ahead of you. If you follow this trick, you'll find that dedicating 10 or 20 minutes to planning your day will help you save time in the end.
2. Live your holidays to the fullest
I come from Portugal and if there's one thing I've learned from my country, it's that there are two sacred moments during the day. Moments when nobody in the house should disturb the others, for any reason: nap time and mealtime! As a teenager, they were even my alibi when I wanted to avoid my annoying brother.
Try to organize your day or your holidays with the same frame of mind. Just as you should make time for work only moments, you should also determine times when you dedicate yourself only to the things you enjoy. That's especially true
during your holidays
, if you know you're someone who has a hard time disconnecting, find a way around. Arrange time slots in your day to allow for moments of uninterrupted relaxation. Think of it as a date with yourself ;)
What can help is automating some processes, with an app this can involve
scheduling push notifications
. This way, instead of having a mental note to send a push notification to your users at a given time, just schedule it and less your GoodBarber back office work the magic. For a well-rested mind Arianna Huffington evokes the concept of brain maintenance in this short
video
.
3. Define what your real priorities are
"We must use time wisely and forever realize that the time is always ripe to do right." Nelson Mandela
When planning how you will go about your work, it's crucial that you also consider the real importance of each task. Before immersing yourself in any task, take a moment to ask yourself: "Is it really necessary that I do this now?". Procrastination is not what we're preaching for, but just beware of overload. Reactivity is a a great skill, but rushing into things is rarely the smart approach. Taking a step back usually makes everything seem more manageable and will save you from feeling overwhelmed.
That being said, prioritizing will not be the same for each and everyone of us. Priorities vary from one business to the next. Take the example of the app market: your goals for your app might be different whether you are a local business,
radio station
,
tourism app
or creating an app for your blog! For a salon the priority might be introducing clients to a
loyalty solution
, for a tourism app it might be making smarter notifications through
geo alerts
, for a blog it might be
building a community around the app
.
Now, for app creation in particular, but it is true for all projects, here's a trick of the trade:
define your concept first
. Good news is our latest free resource can be your travel companion this Summer or next beach read. Our How to define your concept ebook can be enjoyed on mobile or tablet. Download it below
⬇️
We hope this read will help you make the most of your Summer break while staying on top of everything and feel free to share your favorite tips to achieve a good work - life balance with us in the comments.

Adapted by Isabella Leland