Why you should be creating an app on your Summer staycation
Written by GoodBarber Team on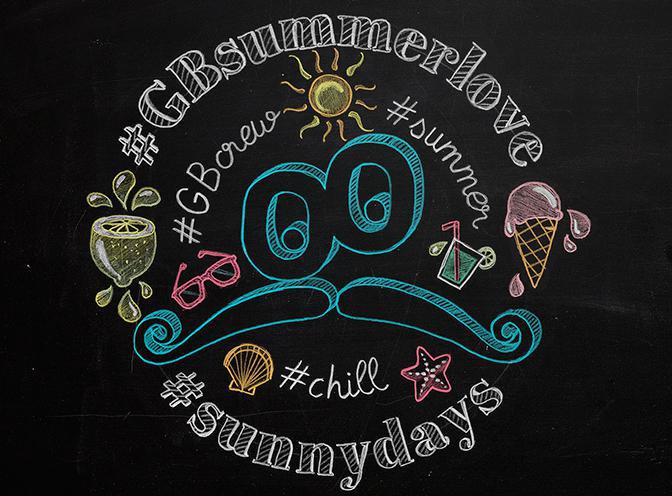 "Being on holiday is not having anything to do and having all day to do it." - Robert Orben

How many of you feel disoriented during holidays? There can be something unsettling when switching from a very frenetic schedule to not having anything to do at all. Sometimes it might even take a turn for the worse, with some of us experiencing leisure sickness (that thing that happens when you catch a cold on your first day off). This is especially true if your Summer plans consist of a staycation.
U
sually, the first days go by smoothly . But by the end of the first week, boredom starts to kick in. You start checking your emails, taking phone calls, taking care of unfinished business while waiting to get back in the office.
It's not that we can't live without work, it's just that we get so used to having external stimulations that we don't know how to manage 24 hour days of disconnection anymore. I say "we" because I went through this exact same experience last Summer.
​
Even though I live right by the beach in Corsica, I decided to spend my holidays back at home, in Ravenna, Italy, where the sea is less enticing! After the first few days spent catching up with family and friends, I found myself with nothing to do, and in my case, nothing new to explore. My level of productivity went down to zero. That's when I gave in and started sending a few work emails while planning what I wanted to do when I got back. So much for my time off.
Fact is, some of us just can't surrender to the pleasure of doing nothing for 24 hours a day, 7 days a week.
If traveling is not in the equation, a pleasant solution could involve diving into a project that can be just as useful as it is creative and fun. I could tell you to dedicate yourself to
DIY
, but you know me, I tend to gravitate towards two topics:
food and apps
. With Summer in full swing, indulging isn't a clever option, so instead, let me give you a "tech" idea to create your app in a laid-back fashion and still enjoy your Summer break.
Why are the holidays the best time to get started?
During holidays, our mind is potentially free from binding thoughts and worries, we simply have more time to dedicate to projects we left on the back burner. If creating an app has been at the back of your mind, now might the time to act on it. As already mentioned in our
3 smart tips to organize your holidays
, you don't have to spend the whole day on the computer, especially if you are working with the right tools. An app builder is extremely easy to use, and with user friendly interface it allows you to create your app in no time, like child play.
To get started, you can make use of your downtime to learn what goes into creating an app. Indeed, before getting into the development stage, it's a clever move to "
Define Your Concept
" first. Good news is, it's the subject of our latest
free resource: our "Apps for Beginners" ebook
. Download it below and read it even on the beach, on your tablet or mobile
⬇️
What if you already have an app?
If you already have a published app on the stores, the adventure isn't over!
If you want your app to be a success
, you should be committed to promoting it and updating it, on a regular basis. Beyond creation, your GoodBarber back office becomes a practical tool to monitor your traffic and manage the communication with your users. For instance, when you're away, you can make use of our
Scheduled push Add-On
to keep your users engaged while you disconnect.
What's more, for when you're on the go, our Sandbox app, the
My GoodBarber app
, is the perfect travel companion. Available for smartphones and tablets, it allows you to
test the apps on your device,
access all your projects and their statistics, plus, it gives you a facilitated access to manage your push notifications.
Last but not least, Summer break can be the opportune time to update your app and surprise your users with a new design or new features. Here are some quick touches you can consider: customizing the icons in your app, changing the navigation mode for an improved user experience. For more substantial updates, you can introduce your users to Geo Alerts with our Beacons or Geofencing Add-Ons, to make sure you reach out to them when most relevant. Your users too might want to relax during their holidays. If you have a tourism or city app, now might be the time to enable a User Generated Section (UGC), for your audience to share their travel experiences as a community.

There are so many possibilities, so let your creativity run free, you will see it will make the whole app creation process much more entertaining.
Let the fun begin
In the spirit of entertainment, we invite you to share with the GoodBarber community your best moments of the creation of your Beautiful App during your holidays by using the hashtag: #GBsummerlove
You can use the channel of your choice:
Facebook
,
Twitter
,
Instagram
. Simply add the hashtag and don't forget to tag @goodbarber ;)
See you soon and enjoy your Summer staycation!
Adapted by Isabella Leland