7 major mistakes to avoid when creating a branded app
Written by GoodBarber Team on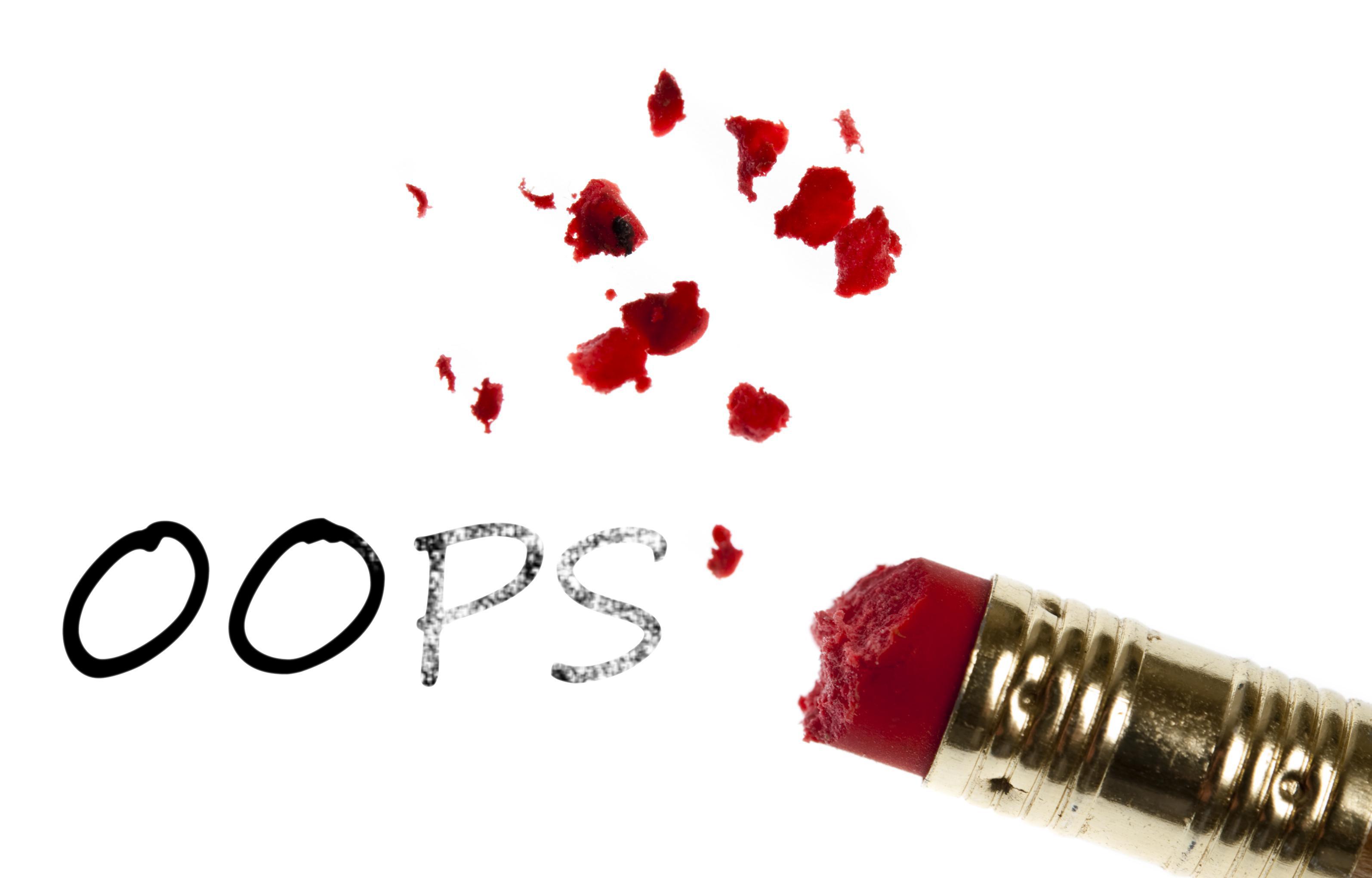 Many companies today have chosen to be present on mobile by creating an app to support their business. An app is an extremely powerful tool because it's extremely versatile, businesses can communicate in a much more personal way. Also, people access the internet always more from mobile devices and less from pcs.

Why? Because it's more practical, we carry our smartphones around with us all day and now there is a good connection practically anywhere, also apps are easier to use. On a phone you don't have any desktop clutter, you just have to enter a specific app to get the information you need, in a few seconds you can check the weather, find the best restaurant in town, buy those pants you saw in a shop at a cheaper price.

But it's not all as simple as it sounds, many companies have missed the mark when trying to take advantage of the great opportunity an app represents. You mustn't forget there there are some specific rules to follow when going mobile, this channel is very different from the web so you cannot just transplant your web strategy, you have to plan a specific strategy for the mobile segment.

Here are series of common mistakes that to avoid if you want your branded app to be a success and bring your business that extra value!
1. Not promoting your app properly using all the channels available.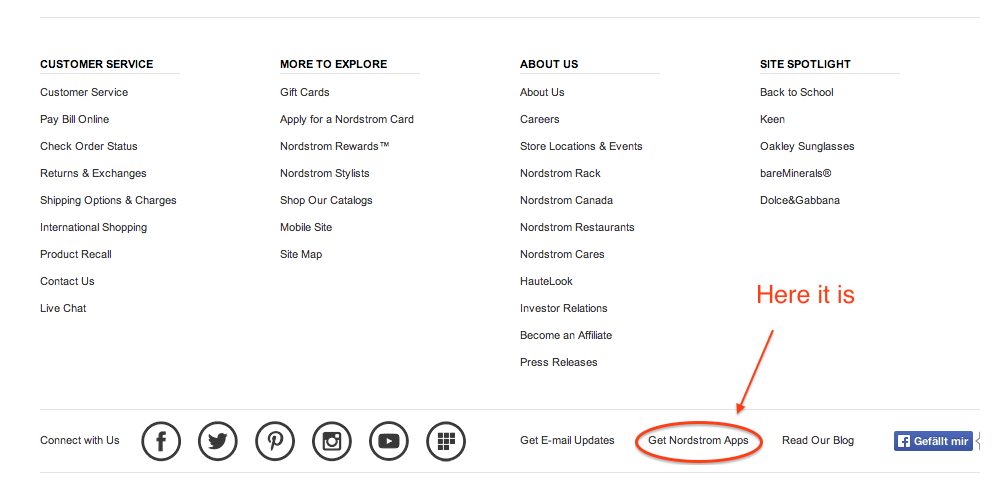 Don't just publish your app on the store and assume you will be getting tons of downloads from all your existing clients, you need to tell them you now have an app. For example, Nordstrom has an app but you wouldn't know unless you scroll down to the bottom of their page and search for the link.

Create a visible call to action button on your website with a link to download the app. GoodBarber offers ready made commands and widgets like the ones below to add on your website, these are clear and bold without being overwhelming.
Promote the app on the socials, and in all the other touchpoints with your clients to make sure it is clear how and where they can find your app.
2. Creating a web app that is a miniature version of your website
You may be tempted to build a web app because it runs on any device and is easier to program. Be careful, this is not the most efficient solution; In order to deliver a truly comfortable and fluid user experience it's better to create native apps, these are built especially for the devices they run on. They have many advantages over web apps, you can send push notifications, they work also offline, they have access to several functions of the device such as the camera, microphone, GPS and more…. If you care about making a good impression on your clients I strongly recommend you use native apps.

Anyways, if you use a cross platform app builder you don't have to worry about programming the different versions of the app, you just design it once and the platform builds the native apps for different OSs. For example, with GoodBarber you can simuntaneously build native apps for iOS, iPad and Android.
3. Not connecting your app with social networks
Social networks are a must-have nowadays, to keep your content alive and vibrant the app must be properly connected so users can share, like comment articles using using the credentials of main networks such as facebook or twitter. The promotion of your brand must be multi-channel to achieve the best results, each channel will complement the other and you will grow much faster.
4. Focusing on valueless metrics
In a previous article we spoke about how you cannot
base the analysis of your success only on downloads
. Lots of brands fell for the fascination of downloads because it's a easily available data and initial big numbers bring lots of satisfaction, only to find out later on that their app was not so successful and they had wasted resources. Remember, there are many more indicators that bring valuable insight on how your app is performing, you must analyse the effective usage of your app once it has been downloaded.
In GoodBarber this is again made very easy, we do the job for you and you can find accurate and detailed statistics directly in your back office, why not put them to good use ;)
5. Forgetting the rules
The stores (especially App Store) have a surprisingly long list of rules you must comply to in order to submit your app, make sure your company doesn't break any of these before starting. I would advise to read the
App Store guidelines
thoroughly before subscribing for a developer account and going through the whole process to find a nasty surprise at the end when you are submitting it.
6. Not maintaining your brand identity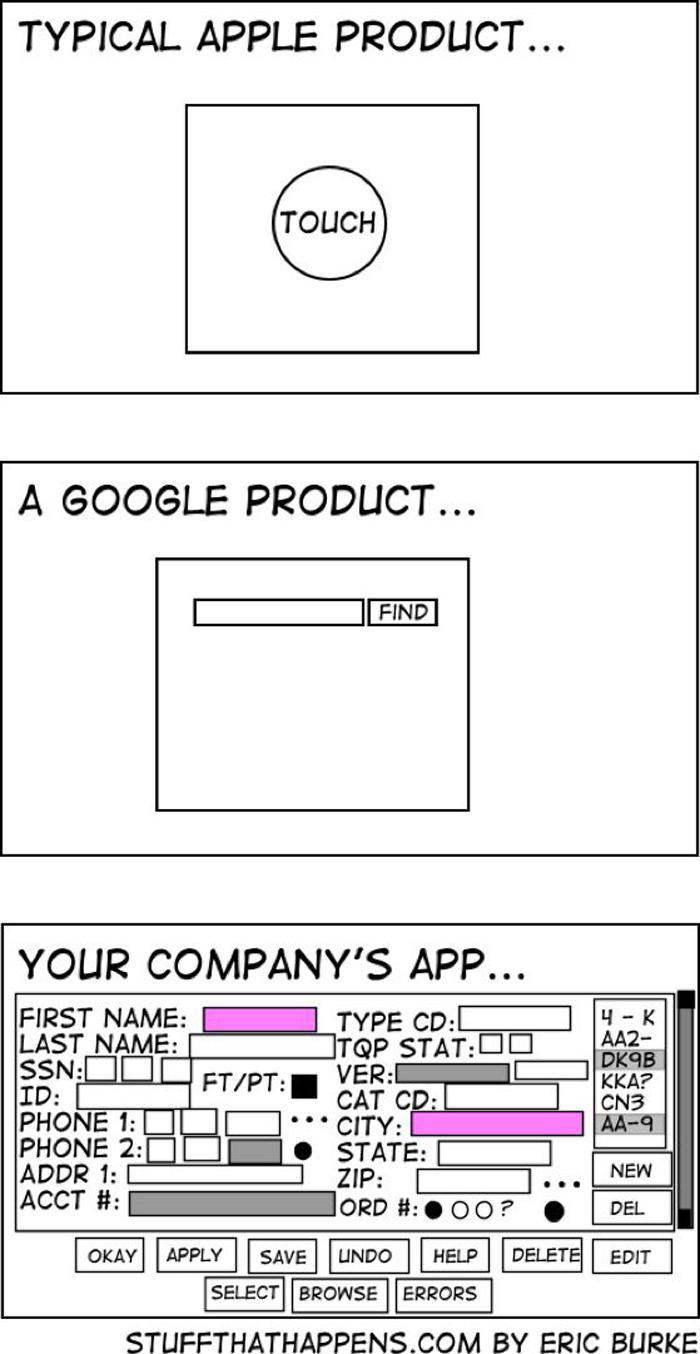 This may seem obvious but many have made this mistake. Don't forget that the app must reflect your brand identity even though you have to change the design to adapt it to the visualisation on mobile. The brand and and logo must still be clearly visible, with the
GoodBarber wizard
you can create sleek and elegant splashscreens and icons that will enhance them. Also the colour scheme of the entire app is important, it must be coherent with your other touchpoints (web, and real world) from the first to the last detail.
Lastly, don't forget the user experience, keep the design clean and the browsing fluid, don't bother your customers asking for tons of information or logins, a bad user experience can ruin the good reputation you have created with effort over time.
7. Being invasive and ignoring privacy
The mobile channel is far more personal than any other channel, for this reason it's easy to cross the line without even realising it. With the greater power of apps comes a greater responsibility. Be very careful not to abuse of the personal information of your clients or this can ruin your reputation for ever. Also don't
overuse push notifications
, if you are too invasive people will delete your app, even if they found the content interesting.
Time to create a killer app