Emotional marketing: your weapon of choice for 2017
Written by Isabella Leland on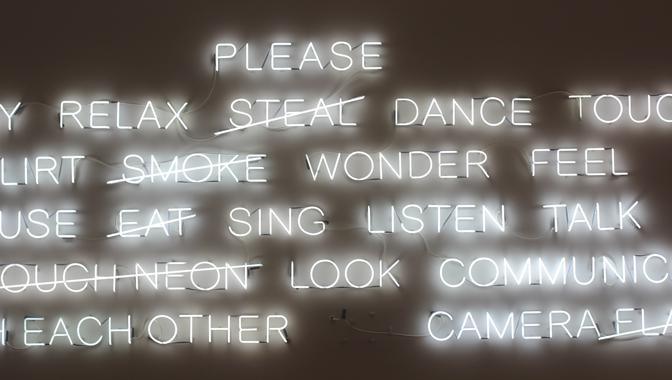 After an unsettling year, let's hope 2017 will bring some extent of consolation and comfort. Think this context has nothing to do with your business? Think again.
Emotions and
consumer decision making
are actually more intertwined than they seem.
The fact that buying impulses are not so rational isn't a surprise. After all, compulsive buying is nothing new. But, it's not just for shopaholics—even when it comes to choosing between two apparently very
straightforward, logic related
options such as two different softwares for a project, emotions are involved.

If a logo catches the eye, or if the overall image of a brand conveys a particular emotion, it stands more of a chance to make a lasting impression. It identifies itself in the eyes (and heart) of future customers. And it's a virtuous circle. For instance, a lead will be more likely to recommend a brand if its website or app struck him. In the end, it's really a win win.
As a result, emotional marketing, isn't a soft approach, on the contrary, it's one of the most powerful tools marketing teams should be using to
convert clients
. How? Here are
some of the most important things to bear in mind when it comes to emotional marketing:
Get to know your users
Like with any strategy, if you want to tackle emotions in the most efficient way, it implies conducting studies, creating personas, the same groundwork as usual basically, to
know who your users are
and how to best impact them.
​Clarity is key
It always is, but with emotions it makes all the more sense not to get things mixed up. The idea is to focus on conveying one emotion, which will, in turn, contribute to homogenizing your design around
the right color
, but also your sales pitch, around a common theme and purpose, etc.
Consider this: a cluttered website, lacking in structure, will not make anyone want to linger. At best, it will leave visitors indifferent, or worse, trigger a negative emotion. On the other hand, a clear and intuitive website (or app) induces satisfaction. A better context to reach your goals, right?
Think outside the box
If we were to stay with the basics, a website for a software could very well consist only of a list of information,
not
arranged in the most attractive way. But, by personalizing the product, adding a quirky touch, putting the company's staff in the foreground, thus making the company more human, it adds density to a brand—a brand that's more likely to be remembered.
Added value is everything
If you want to be remembered, emotions are a great vector. To achieve this goal, the added value of the experience you're providing is crucial. Of course this will not compete alone against aggressive pricing strategies of competitors or make up for a not so great product to begin with, but, between two identical offerings, emotions can be the extra ingredient to make the difference. It's also great leverage for increased visibility, in a social media driven world, where the impact of your brand in online conversations does matter.
A great example of the past year, in the
tourism sector
, is the Visit Norway campaign, with the
hashtag
#SheepWithAView. Sure it might not result in an instant ticket booking to Norway, but it creates
a positive emotion
(bringing a smile to your face) which may put Norway at the top of your list the next time you're looking to get away.
Added value is definitely what differentiates one marketing campaign from the next. Emotions are a powerful tool to create value and a sense of direction, placing user experience at the heart of your every decision.

It also invites marketers to think up every detail, and even to "feel" them. It requires the effort of putting oneself in the customer's shoes, to not only imagine what each detail might convey, but how it will be perceived. All this to create more than just a picture perfect brand, but one that is also inspiring.